AMT on expanding applications thanks to post-processing solutions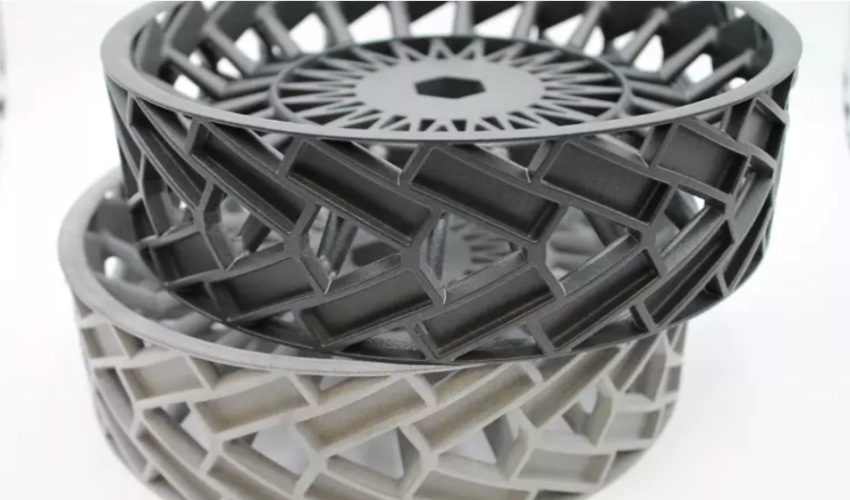 The additive manufacturing industry is experiencing a transformation in its applications, with a move from prototyping to end-use part production. This is the reason why post-processing technologies are becoming so key. Founded in 2017, the startup AMT provides patented post-processing solutions for 3D printed parts. Its vision is to enable the application-driven adoption of sustainable additive manufacturing at scale. Today, having the materials and the printers is not enough, companies must think about application performance to drive AM at scale. We had the pleasure of discussing this with Joseph Crabtree, Founder and CEO of AMT. He told us about his vision of the market, the importance of post-processing and AMT's patented solutions!
3DN: Can you introduce yourself and your relationship with 3D printing?
My name is Joseph Crabtree, and I am the founder and CEO of AMT. I founded AMT in 2017, after 14 years of experience in engineering and traditional manufacturing which ultimately led me into the 3D printing industry. Throughout my prior experience, I noticed a major bottleneck in the additive manufacturing industry and wanted to bring a more pragmatic solution to how we can actually scale the industry.
AMT provides patented, fully automated, safe and sustainable post processing solutions for 3D printed parts, called PostPro. Our technology enables and empowers the use of industrial additive manufacturing to produce end-use parts at the right cost, at the right time and most importantly at high quality performance properties for each application.
3DN: What is AMT PostPro's mission?
In the mid 2000's, I saw a major bottleneck in the additive manufacturing industry that was preventing it from reaching its full potential. That bottleneck was the laborious and costly manual post-processing steps of the AM production chain.
As a newcomer to the market, AMT quickly found a position with leading brands and service centers, offering a new standard of efficiency, quality and reason to shake up the status quo of 3D processing. Fast forward two years, and a team of 3 engineers rapidly grew unto a team of 34 engineers. What is truly fascinating is that not only has AMT renewed the additive manufacturing post-processing capabilities, but it has also built a community for design, manufacturing and expertise, as well as an inherit IP which we can be leveraged through the market.
So why is all of this important? When AM first started off it was mainly focused on research, academia, low volume prototyping, and very niche projects. As we move forward through the early 2000's to where we are today, we've gone through this phase that we call Additive 1.0. This was really the early adoption of the technology, the growth in terms of the hype, and public's awareness of 3D printing as a viable production technology. But what is really interesting for us, is as we grow additive 1.0 and the legacy of 3D printing through to the current day, additive 2.0, there is a huge increase in end-use part production. That is our growth target as well.
Our mission is to be the world's first-choice application centric provider of end-to-end industrialized automated post-processing systems. We are providing a solution to our customers so they can take a material, put the material into the printer, and then out of our systems, comes a part that is suitable for end-use in several industry verticals.
Our vision is an aspirational vision. It is enabling the application driven adoption of sustainable additive manufacturing at scale. The two most important words are: application and sustainable. 'Application' because, it doesn't matter if you have the materials, the printer, and the post-processing equipment, if you the parts aren't being produced with application performance in mind, then you are not going to drive AM at scale. The other is 'sustainable', because if what the industry is doing now is not sustainable at lower volumes then we truly cannot unlock the full potential of additive manufacturing.
3DN: What is the importance of post-processing in the 3D printing workflow? Would you say most companies have a good understanding of post-processing solutions and steps?
Up until recently, there was no focus on the post-processing and finishing of 3D parts. Most people, from the outside perspective, look at 3D printing and assume that the parts that are printed on a 3D printer are suitable for end-use. But that's not necessarily true. When parts come off the printer, they are unfinished and must undergo post-processing or a finishing step in order to give the part the looks, feels, and performance of a non-3D printed part.
The post-processing and finishing steps are critical for finding the missing piece of that 3D printing puzzle. Post-processing is a name that refers to a group of techniques that turn unfinished 3D printed parts into something usable, displayable, or marketable.
Most companies are familiar with a need for post-processing, however there is still room for education when it comes to understanding the full power of automated post-processing. Manual post processing methods cannot seal surfaces and can even create polymer micro-fibers. Even adding additional coatings will only reduce material choice and performance. In addition, manual post-processing is time consuming and labour intensive.
There is a shift in understanding happening right now. The evolution of industrial scale 3D printing is accelerating and that means that the early adopters see the critical role of post-processing in completing high volume manufacturing lines for market-ready parts.
Future is very exciting for our industry. Additive manufacturing will be able to reach its full potential, by having post-processing speed up production times, lower cost, allow for repeatability, meeting standard requirements, etc.
3DN: Can you tell us more about your technology?
Our expertise is on chemical vapor smoothing. We have a patented system that been deployed world-wide. PostPro chemical vapor smoothing technology is a process that will guide the manufacturers to scale up their business by allowing for the production of new applications, that up to now were only done by injection molding. The vapor smoothing process addresses the key performance challenges facing many companies in Additive Manufacturing. PostPro technology allows for completely improved visual aesthetic. The technology also removes the crack initiation sites on the parts, improving the fatigue resistance, elongation at break. PostPro seals the surface of the part. Not only does the part look good, feel good, performs well, but it is also fully sealed. The following video shows how surface coating and dying is significantly impacted by a sealed surface:
The best example of how PostPro chemical vapor smoothing has been able to create a new 3D printed application is with the development of nasal swabs for high volume testing. Only a couple of years ago, this part would have been manufactured via injection molding. However, PostPro can deliver a completely smooth and sealed surface, for a HP printed part that needs to be certified for use in medical applications. It is a significant development for the whole AM industry, as it is the first such high volume example in the market today.
The second system we offer are machines for depowdering. This is the precursor step, the cleaning step, the step that allows you to take parts from the printer, remove the loose powder, and then finish them in our vapor smoothing machines later on.
From a throughput perspective, all of our systems are fully automated, as well as accessible. They are easy to use, affordable, environmentally friendly and sustainable, UL and CE certified, and are technology and material agnostic.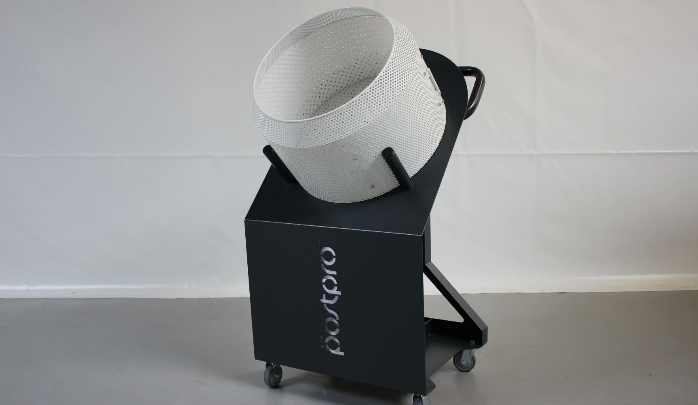 3DN: Any other projects, plans or words you would like to share with our readers?
COVID-19 had definitely expedited people's thinking about the roadmap of 3D printing. It has contracted the timescales in which they would think about adopting to additive manufacturing, because of supply chain mitigation. And it will in parallel also expedite the way they see post-processing. To reach the performance levels needed, especially in the medical industry, post-processing can no longer be an afterthought. It has to be a solution within the initial problem, meaning transformation of manufacturing overall.
Then, we will see how the whole manufacturing industry will changing due to the positive impact of risk reducing supply chains, low stock inventory, manufacturing on demand, manufacture local for local, and many other benefits of using additive manufacturing. You can find more information on AMT PostPro HERE.
What do you think of AMT PostPro and its post-processing solution? Let us know in a comment below or on our Facebook and Twitter pages! Sign up for our free weekly Newsletter, all the latest news in 3D printing  straight to your inbox!