With AML3D, the US Navy is Bringing Additive Manufacturing to Submarines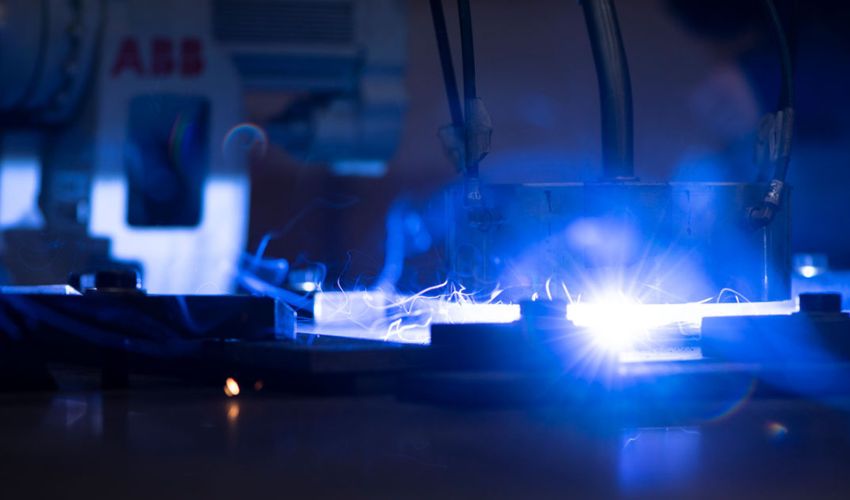 The defense sector, particularly in the U.S., has increasingly been adopting 3D printing for different applications. Moreover, though this is generally happening across all branches of the military, it is true that one of the areas where additive manufacturing is becoming increasingly prominent has been in maritime. Now, it seems that the U.S. Navy is continuing that trend. AML3D, an Australian additive manufacturing company, has announced that the U.S. Department of Defense will be acquiring a large scale ARCEMY® 'X- Edition 6700' system from them. This machine will be used to rapidly scale parts on the U.S. Navy's submarine base.
As mentioned, this is hardly the first time that the U.S. Navy nor the DOD has shown interest in 3D printing. Just last year, the U.S. Navy opened their own Additive Manufacturing Center of Excellence in Virginia, Navy soldiers received dental prosthetics and the USS Essex became the first American ship with a metal 3D printer onboard. However, this is interesting because it will be used specifically to supply parts to the U.S. Navy's submarine industrial base. Though there have been a number of projects with 3D printing in the Navy, these often concern ships more directly. For example, additive manufacturing is expected to be an important technology to help ships to repair parts even when they are out at sea. However, there have been less projects centered around submarines. In fact, since 2017 when the U.S. Navy used 3D printing to create a submarine hull through 2021, there had not been much news centered on projects using AM for submarines. But that started to change last year. The U.S. Navy announced that 3D printing would be key to resolving a number of supply chain issues that had been plaguing specifically submarine parts. This deal with AML3D is likely to be part of the same rationale.
With the ARCEMY® 'X- Edition 6700' system, the U.S. Navy will also be adopting AML3D's Wire Additive Manufacturing (WAM) technology. This is a type of DED 3D printing wherein an electric arc is combined with welding wire to create parts. We have seen a resurgence in the use of DED in many sectors, mostly because it can be used not only to repair parts, but also to make larger ones thanks to the relatively large build space. In this specific case, the system is planned to be used for produce on-demand industrial grade parts as a way to rapidly scale the parts supply to the US Navy's submarine industrial base. The system will be located at the Oak Ridge National Laboratory, the largest science and energy laboratory in the U.S. Department of Energy system.
AML3D CEO Ryan Millar concluded, "AML3D is excited to be supporting the US Navy's submarine industrial base programs for the adoption of advanced manufacturing technologies with an ARCEMY® 'X-Edition 6700' system, our large-scale, industrial purpose solution. This sale is a significant opportunity for AML3D, as it is part of a long-term strategic partnership with the US Navy helping them scale up submarine production with advanced additive manufacturing technology. This opportunity with the US Navy and the Submarine Industrial Base aligns with ALM3D's strategy of focusing on ARCEMY® product sales, especially in the US maritime and defence sectors. I look forward to providing further updates as we deepen our presence and partnerships in the US." You can find out more in the press release HERE.
What do you think of the U.S. Navy's acquisition of the ARCEMY® 'X- Edition 6700' system from AML3D? Let us know in a comment below or on our LinkedIn, Facebook, and Twitter pages! Don't forget to sign up for our free weekly Newsletter here, the latest 3D printing news straight to your inbox! You can also find all our videos on our YouTube channel.