The 3D Printers That Most Surprised Us at Formnext 2022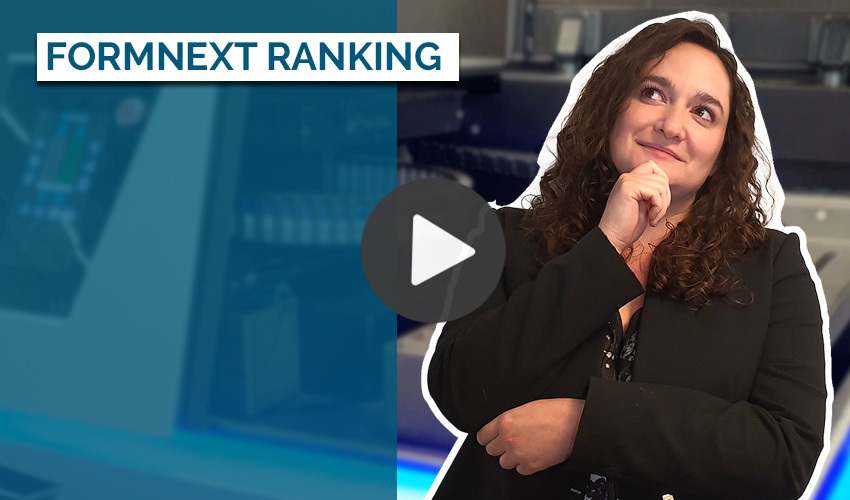 If for some reason you couldn't attend the biggest additive manufacturing event of the year, don't worry. Throughout last week, 3Dnatives was on scene to give you the latest news from the companies that were exhibiting their solutions at the Frankfurt-based show. In this latest video, we wanted to go a step further and show you some of the most amazing 3D printers we found at Formnext 2022. From hybrid solutions to mini binder jetting machines, duplex printers, and more!
We started the compilation by going to the stand of Rapidia, a Canadian company that presented a 3D printer which uses a metal paste. The second solution came from Sintrajet, who has developed a desktop binder jetting 3D printer. Later, we were able to meet the French company Namma and its 3-in-1 machine that can be used for both additive and subtractive manufacturing. Finally, we finished the tour with the Duplex 3D printer. Using the company's own MAP (Multi-Dimensional Additive Production) method, this solution allows for the creation of parts with complex shapes both at the top and at the bottom of the machine. Check out the video below for more information and to see which were our some of the solutions we found the most surprising!
What did you think of our choices for the most amazing 3D printers at Formnext 2022? Let us know in a comment below or on our LinkedIn, Facebook, and Twitter pages! Don't forget to sign up for our free weekly Newsletter here, the latest 3D printing news straight to your inbox! You can also find all our videos on our YouTube channel.