Alstom Turns to 3D Printing to Design Parts for High-Speed Trains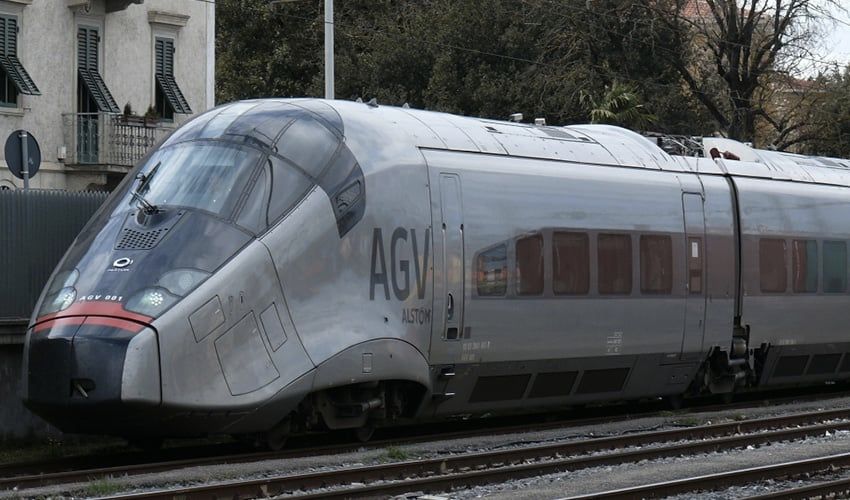 Alstom is a French multinational company that provides sustainable mobility solutions for high-speed trains. One of the company's fleets, which had been in operation for 10 years, was beginning to deteriorate and was at risk of becoming a safety hazard. To solve this, Alstom's maintenance team, located in Nola, Italy, was forced to replace 200 parts for the AGV ETR575, a very high-speed electric passenger train. To design them, the company wanted to change its construction method, as their usual process was becoming too expensive to produce replacement parts. So Alstom turned to 3D printing technology.
After Alstom analyzed the technology to understand all its benefits, the company felt that 3D printing would be the best solution for manufacturing spare parts for high-speed trains.The teams decided to use resin 3D printing with solutions from LOCTITE 3D. After reviewing the company's additive manufacturing portfolio, Alstom concluded that LOCTITE 3D 3843 HDT60 was the ideal material to meet its application requirements. The material is a semi-flexible resin suitable for many applications. It has high impact strength, temperature resistance and a superior finish that results in finely detailed parts.
3D Printing Offers High-Speed Results
For the design of the parts, Alstom turned to Nexa 3D namely its NXE 400Pro 3D printer. With the use of 3D printing to build products for high-speed trains, the French multinational was able to discover all the benefits that this technology can bring. Indeed, the teams reduced their delivery time by 96%. Moreover, the parts had a maximum lead time of 180 days. In the end, leveraging additive manufacturing allowed everything to be designed in just one week, or 172 days less. In terms of pricing, Alstom reduced their overall costs by 25%. In total, they saved over €20,000. If you want to know more, click HERE.
"We are very interested in 3D printing, so we have incorporated Nexa 3D technology into our construction process which fits perfectly with the LOCTITE 3D material. In fact, we are considering printing additional parts for our other fleet of trains." Lorenzo Gasparoni, apparatus manager at Alstom.
Alstom is not the first company to leverage 3D printing to build parts for trains. In fact, Siemens Mobility is maintaining Russian trains with the technology. Furthermore, 3D printing is revolutionizing mobility in general, as 3D-printed bikes have recently been made possible, made using carbon fiber. It is therefore safe to say that 3D printing will expand into other industries as time progresses.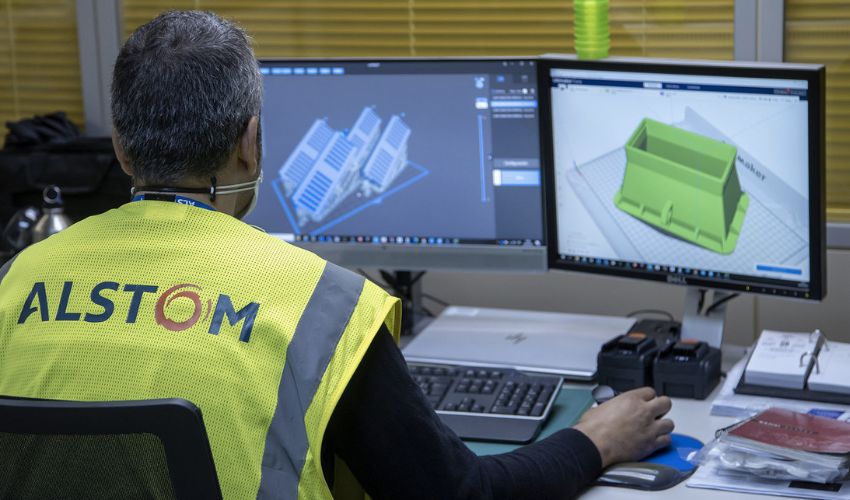 What do you think of this technology for high-speed trains? Let us know in a comment below or on our LinkedIn, Facebook, and Twitter pages! Don't forget to sign up for our free weekly Newsletter here for the latest 3D printing news straight to your inbox! You can also find all our videos on our YouTube channel.
*Cover photo credits: Alstom