Alquist 3D Has Announced Plans for the 'Largest 3D Printed Home Building Project in the World' in Virginia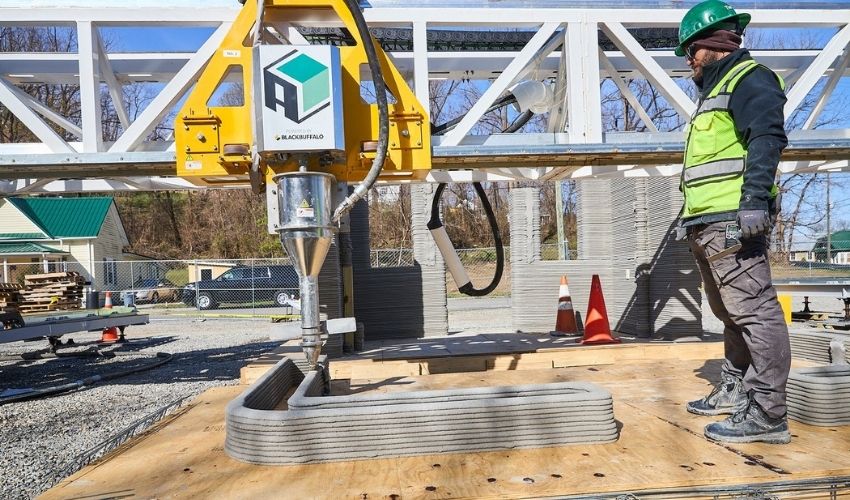 Alquist 3D recently announced that it would be building 200 new 3D printed homes in Virginia. The Virginia-based company aims to lower the cost of housing and infrastructure in economically troubled communities with the so-called Project Virginia, which it claims is the largest 3D printed home building project in the world. The business, which specializes in printing affordable, cement-based houses, has recently finished its well received project for Habitat for Humanity, and with this latest endeavor is showing its plans to expand even further.
Pulaski and Roanoke were chosen as the first two towns for this project. This is because demand for housing in those areas has suddenly grown immensely thanks to a high number of new jobs in the tech industry. Zachary Mannheimer, Founder and CEO of Alquist 3D explains, "With migration patterns shifting due to pandemic, climate, and economic concerns, smaller communities like Pulaski have a huge need — and an amazing opportunity — to develop affordable housing for new residents. By 3D printing these homes, Alquist and our partners will be accelerating Pulaski and Roanoke's ability to harness current trends and attract new workers to this wonderful community in southwestern Virginia."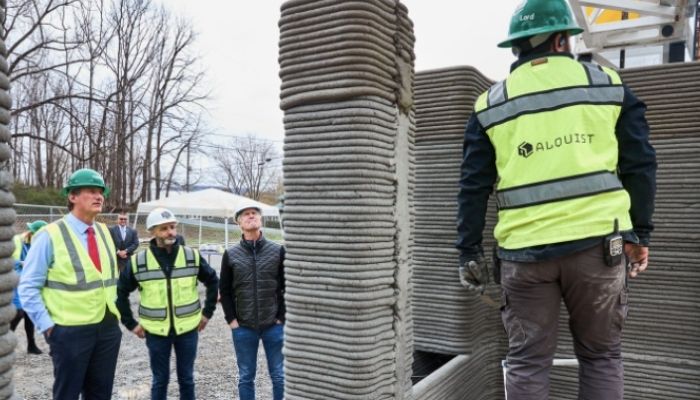 Photo Credits: Alquist 3D
The benefits of 3D printed houses
This new project is neither the company's first, nor will it be its last attempt to fight the American housing crisis, which has become a growing problem throughout the entire country. Together with its partner company, Atlas Community Studios, it has helmed rural and economic development projects in 20 different states. They provide roadmaps for community revitalization while also focusing on creating and building new businesses, child-care options, technological advancements, cultural centers, marketing/incentive plans, as well as single family, multifamily, mixed-use, and senior living units. Besides that, Alquist is investing in research to build new roads and different kinds traditional concrete structures using 3D printing technologies.
To create the houses, Alquist 3D chose to rely on the 3D printing construction technologies offered by Black Buffalo, a global provider of large scale 3D printers for construction and proprietary cement-based ink. The benefits of the use of AM for the houses are expected to be compelling. During the realization of the project for Habitat for Humanity, the company discovered that by using 3D printing technologies, the builders are able to finish the construction of one house in at least two to three weeks less time that the regular construction schedule would take, while cutting almost 15% off of the costs. In addition to that, the 3D printing also enables the builders to use much less lumber, which is not only more sustainable, but also has a huge financial benefit, since lumber prices and availability have been immense. To find out more about Alquist 3D, visit the company's website HERE.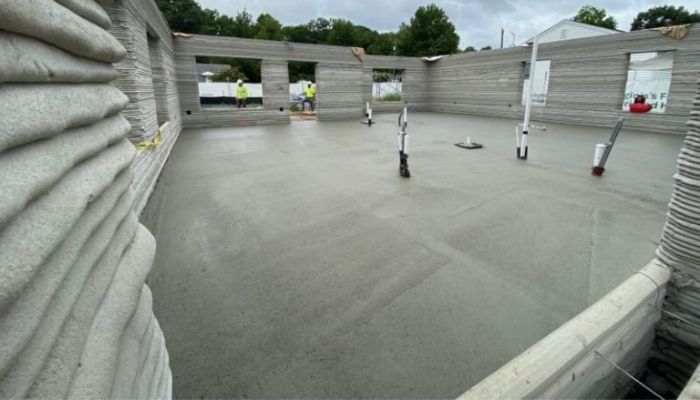 What do you think of the use of AM to build houses in Virginia? Let us know in a comment below or on our Linkedin, Facebook, and Twitter pages! Don't forget to sign up for our free weekly Newsletter here, the latest 3D printing news straight to your inbox! You can also find all our videos on our YouTube channel.
*Cover Photo Credits: Alquist