Alpha Laser Talks Metal 3D Printing Safety With the AL3D-METAL Printer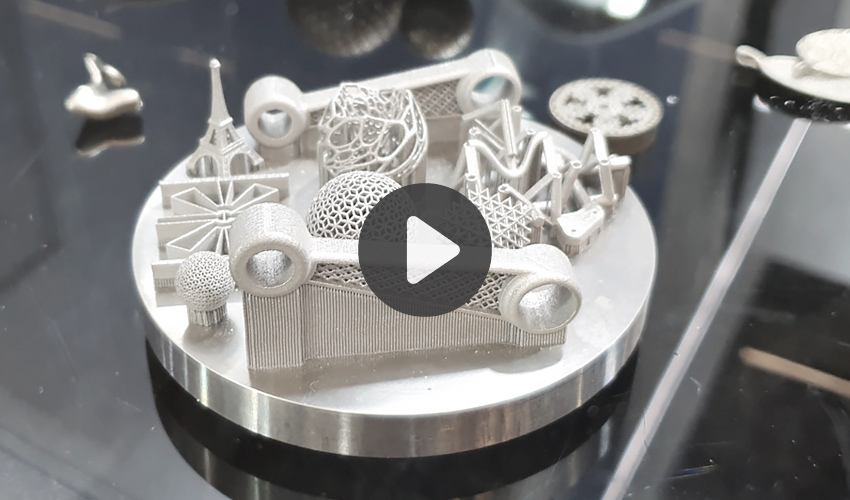 As the name suggests, the German company Alpha Laser specializes primarily in lasers, but additive manufacturing has also become increasingly important for the company in recent years. In keeping with the spirit of the times in the industry, Alpha Laser now also has a 3D printer in its range, the AL3D-METAL. We were able to marvel at it firsthand during Formnext 2023 and speak with their team to find out more about it.
In an interview with Dr. Daniel Riedel, we learned about the most important features of the printer. One word was mentioned several times: safety. The AL3D-METAL is a metal 3D printer with a cartridge system for a safe, closed cycle. The user does not come into contact with the powder during the entire manufacturing process, something that sets the printer apart from other LPBF metal printers. In addition to the safety features, Riedel also spoke about user-friendliness and why the AL3D-METAL is particularly suitable for companies that are just starting out with additive manufacturing.
What do you think of the AL3D-METAL from Alpha Laser? Let us know in a comment below or on our LinkedIn, Facebook, and Twitter pages! Don't forget to sign up for our free weekly Newsletter here, the latest 3D printing news straight to your inbox! You can also find all our videos on our YouTube channel.