Alloy Enterprises Secures $26 Million Funding to Fuel Expansion of 3D Printed Aluminum Parts Production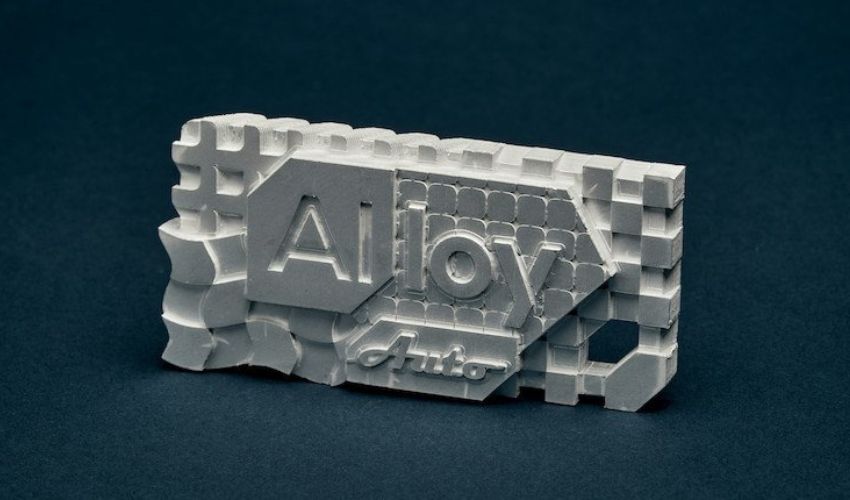 Alloy Enterprises, a leading company specializing in additive manufacturing, has recently announced the successful completion of a Series A funding round, raising an impressive $26 million. The funding round was oversubscribed and led by Piva Capital, with participation from Unless, Flybridge Capital, MassMutual Catalyst Fund, Robert Downey Jr.'s Footprint Coalition, Congruent Ventures, and Riot Ventures. With this latest investment, Alloy Enterprises has raised a total of $37 million in funding.
The influx of capital comes at a crucial time for Alloy Enterprises as it prepares to ramp up production of 3D printed aluminum parts. The company is set to deliver production volume parts starting this summer and is actively collaborating with its customers to assess and ensure the quality of new applications. In addition to expanding its manufacturing capacity, Alloy Enterprises aims to explore advancements in automation and software while continuing to expand its talented team.
Alloy Enterprises was founded in early 2020 with the objective of addressing the gap in the supply of complex aluminum components within the United States. As manufacturing processes were increasingly outsourced, the country experienced a decline in foundries. However, the rising demand in sectors such as e-mobility and the need for recyclable materials have fueled the demand for aluminum components. In response, Alloy Enterprises has developed an innovative additive manufacturing system designed to facilitate the high throughput production of fully-dense parts, enabling its customers to scale their production volumes.
What sets Alloy Enterprises apart is its unique approach to aluminum additive manufacturing. Unlike traditional methods using aluminum powder, the company employs a combination of laser cutting and diffusion bonding. This approach allows for cost-effective production at scale while retaining the advantages of 3D printing, such as rapid design iteration and digitizing inventory. The company's novel feedstock is already being produced in 10-ton runs, demonstrating its scalability and readiness for large-scale production.
Ali Forsyth, co-founder, and CEO of Alloy Enterprises expressed his excitement about the funding round, stating, "We have an incredible team with the ability to continuously solve hard R&D challenges while staying focused on the customer's needs. With this sizeable fund raise, we've added great partners to the table to help us take Alloy to the next level." Forsyth also highlighted the company's rapid progress, securing Fortune 100 manufacturing customers across automotive, industrial, and heavy equipment sectors. The funding will be utilized to expand production capacity, develop the software suite, and implement next-generation automation.
Alloy Enterprises' Transformative Technology Potential
Liz Reynolds, Partner at Unless and former Special Assistant to the President for Manufacturing at the National Economic Council, emphasized the transformative potential of Alloy's technology, stating, "Alloy is poised to transform key industries at a critical time for companies concerned with building more resilient supply chains and reducing their carbon footprint." Reynolds believes that Alloy's unique technology will empower companies to accelerate the ongoing industrial transformation and adapt to the changing landscape.
Alloy Enterprises is well-positioned to revolutionize the manufacturing industry and contribute to the creation of more resilient and sustainable supply chains. With its cutting-edge approach to aluminum additive manufacturing, the company is poised to make a significant impact in various sectors. As it expands production capacity and continues to innovate, Alloy Enterprises is paving the way for the future of additive manufacturing.
What do you think of Alloy Enterprises Aluminum 3D Printed parts expansion? Let us know in a comment below or on our Linkedin, Facebook, and Twitter pages! Don't forget to sign up for our free weekly Newsletter here, the latest 3D printing news straight to your inbox! You can also find all our videos on our YouTube channel.
*Cover photo credits: Alloy Enterprises