Alex Reed Shoes, mixing 3D printing with exquisite craftsmanship
Published on September 25, 2017 by
Jamie D.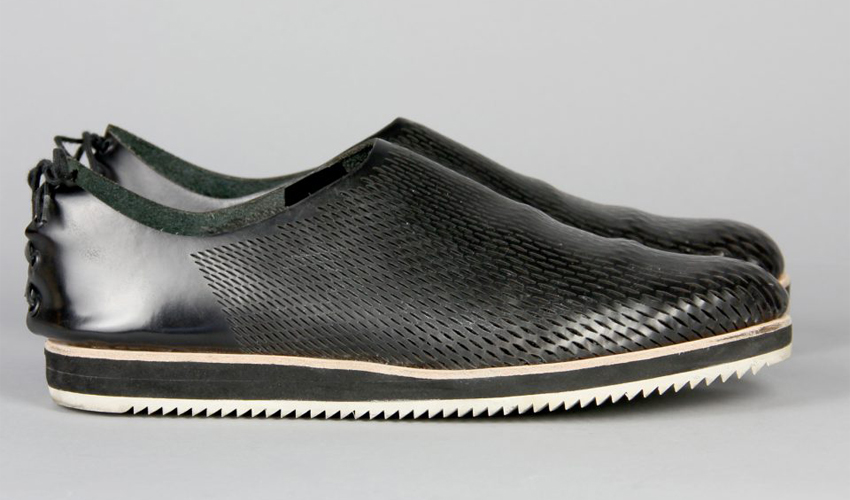 3D printing's advancement has ushered in a large increase in our ability to personalise. This has been seamlessly introduced into some crafters' arsenal, whilst those with an outdated view may be more inclined to turn their noses up at this new, disruptive technology. One man who is taking full advantage of this is English shoemaker Alex Reed, creator of Alex Reed Shoes. Reed has combined bespoke English craftsmanship with additive manufacturing to develop an exclusive collection of shoes.
We were lucky enough to talk to Alex to ask him about his upcoming venture, his thoughts on the burgeoning 3D printing industry, and its applications.
3DN: Can you tell us about yourself and your first experiences in 3D printing?
I am 31 years old and I was born in London. I have spent more than 7 years making custom shoes and tailor made in the production of all kinds of unisex shoe styles. Having studied photography at the School of Art, I met a shoemaker who was interested in conveying his wealth of knowledge of footwear. He taught me how to make shoes in ourNotting Hill workshop and then employed me as a shoemaker. We had a small shop at the beginning where I would sit in the back making custom orders. We expanded quickly and started selling wholesale to Selfridges, Harrods and ASOS, to name a few. We also opened a large factory in London and trained other apprentices, conveying the skills I had learned.
As someone who did not receive a college education in footwear / manufacturing design, he was always concerned about the sometimes outdated shoemaking procedures and techniques he had to perform. I was always researching and innovating new ways of making footwear, which led me to start thinking of using 3D printing as a means to produce durable shoes.
I began to familiarize myself with various 3D models and scanning software. That's where I found the Autodesk brand. I discovered that they had an artist-in-residence program in their amazing San Francisco studio: Pier 9. I applied and was lucky enough to be accepted into their 4-month program. I had virtually no 3D modeling or 3D printing skills when I arrived, but they were very supportive of my vision and offered excellent training and support to keep me up to speed. My first project at Pier 9 was to produce my own pair of solid polycarbonate shoes (PC-10) on a Fortus M450mc machine.
3DN: What is the process that is used to create a pair of shoes through additive manufacturing technologies with Alex Reed Shoes?
When I create a new style of footwear with additive manufacturing, I first consider the style and performance that I would like to achieve in the product. The choice of material is a key part of this. To date, many of my shoes have been produced using several different components and materials – mostly leather, polyester mesh and TPU filament printed (eg, Ninjaflex).
Most of the work I have done so far using 3D technology has also referred to more heritage practices that are more commonly used by traditional cobblers.
The printers available on the Pier 9 are mostly of the FDM variety and I still want to fully explore the huge potential of SLS technology . The use of an FDM printer to produce complex shapes as required in a shoe is suboptimal.
Most of the initial design work tends to take place fairly quickly – usually outlined in my notebook before starting to model, especially using Fusion360. Once I have a decent 3D model I can start iterating fast – this is one of the joys I've found working in this medium. The work I can save, allows me to spend more time developing style and technical elements and testing each model very quickly to work with various problems.
Once I have several components printed in 3D and cut by laser, the assembly is done by hand, using my prior knowledge of shoe manufacturing.
3DN: What opportunities in the footwear industry have opened since you were part of the Autodesk Pier 9?
After being part of the Autodesk family for a few months, I was exposed to some fascinating people, both inside and outside the Pier. I met with people who build the next generation of 3D printers and cutting software and those who work for the companies that produce the filament that goes into their printer. I was also fortunate to be introduced to several others who are willing to use 3D technology in the manufacture of footwear from giant sports brands to new small businesses. The other great advantage is that I have been given a great exposure through the Autodesk internal PR team and have even been asked to give interviews to people like 3Dnatives!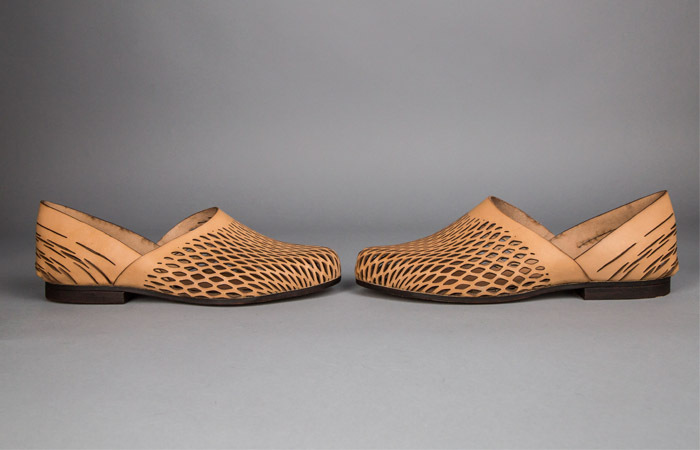 3DN: What do you foresee for the future of 3D printing technologies in footwear?
The future of 3D footwear printing is full of potential, however, I am not convinced that anyone really knows where the greatest potential lies. This makes it a very exciting time for small independent manufacturers like me and many larger manufacturers are able to experiment with a whole new set of tools and have fun in the process. Adidas, for example, has already invested a large amount of tools in some of its production lines to use 3D technology, however, I see it more as a public relations gimmick than a truly valuable investment – so far.
Orthotic template production is a subsidiary of shoe manufacturing that has already seen great absorption in this technology. 3D scanning and printing to customize the fit is definitely the most useful trend these days.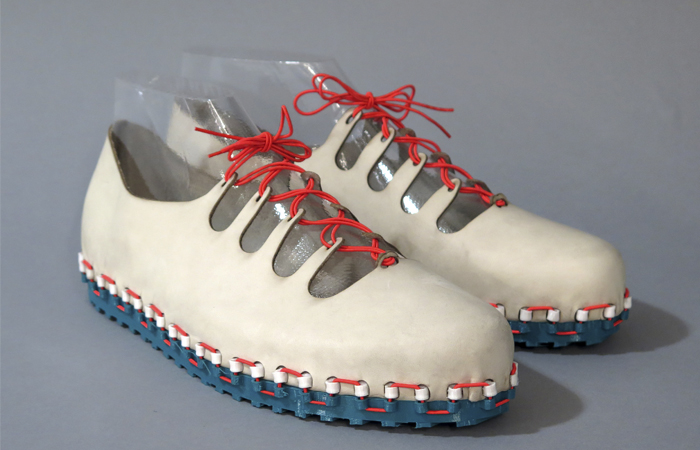 3DN: What are your future projects with Alex Reed Shoes?
I am currently on a mission to help change the way people consume footwear, from shopping to their final life. 3D printing is just one way I can help to make footwear that can be easily repaired as opposed to used and then sent to a landfill. The overall energy and environmental impact of footwear is immense. I see many opportunities with emerging technologies to produce a lower energy impact and see more pairs of shoes produced locally. I am currently developing a new line of footwear to reflect some of these concerns, while also being a shoe that is full of style, is desirable and comfortable for the wearer.
3DN: Do you have any last words for our readers?
I highly recommend the residency programs available at Pier 9. All of my Autodesk projects are available to look at on my Instructables page .
Learn more about Alex Reed Shoes in the following video:
The Journeyman Shoemaker from Pier 9 on Vimeo.
If you want to know more about Alex Reed Shoes and its development visit the official website. 
Interested in hearing about more exciting developments in 3D printing? Let us know in a comment below or on our Facebook and Twitter pages! Don't forget to sign up for our free Newsletter, all the latest news in 3D printing straight to your inbox!