US Air Force develops reinforced ceramics 3D printed sensors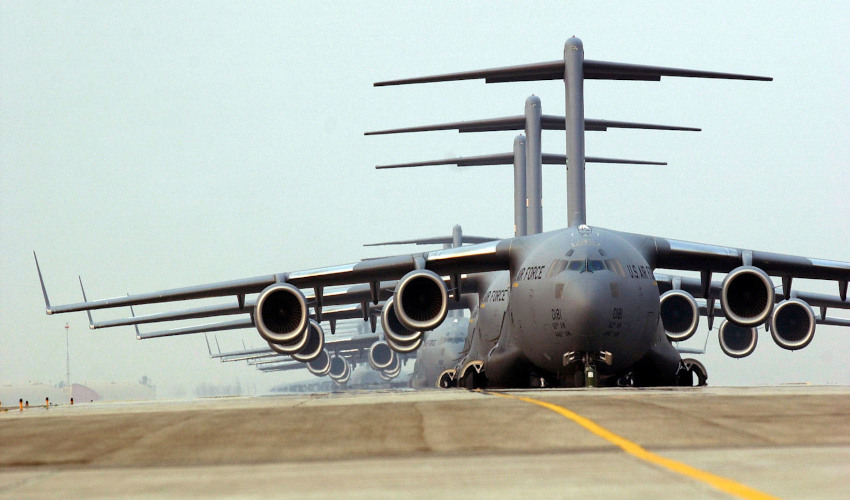 The US Air Force has been incorporating additive manufacturing technologies in its operations for quite a while now. For instance, it has already collaborated with GE Additive to facilitate the adoption of metal 3D printing. This time US Air Force was interested in innovative materials to fabricate 3D printed sensors, that would have better properties than traditional materials. For this purpose, they have partnered with Florida State University for a dedicated research program. The project was successful and led to the development of 3D printed reinforced ceramics sensors.
The research started a few years ago, in 2016, and has mainly focused on materials solutions for high-temperature sensors and diagnostics. It was led by Dr. Amanda Schrand, from AFRL's Munitions Directorate, and Dr. Cheryl Xu, Associate Professor at Florida State University who recently relocated to North Carolina State University. "This is a great enhancement to the powder material used in 3D printing," claims Dr. Xu. "The liquid polymer lends itself to many different, more advanced uses. 3D printing of liquid polymer precursors allows for the creation of complex shapes and honeycomb cellular architectures."
The scientists used liquid preceramic polymers, which are a special class of polymers that can convert into ceramic materials, also known as polymer-derived ceramics (PDCs). This conversion occurs after a special high-temperature treatment, called pyrolysis.
The resulting super-strong ceramics can survive extreme temperatures and hypersonic velocities. The applications for such reinforced ceramic sensors lay in thermal protection systems, which can be found on space vehicles, micro-electro-mechanical systems, often used in microscopic devices, or lightweight mechanical meta-structures used in aviation.
Naturally, willing to protect the new technology, Air Force and FSU filed two patents that are currently pending. The parties also have a Joint Ownership Exclusive License, according to which, Air Force commercial rights are licensed to Florida State University in return for a percentage of the royalties. In addition, it allows FSU to execute exclusive license agreements with interested parties.
Eventually, the innovative technology was licensed to Todd Huber, CEO of Nahsai, LLC, which is a Service-Disabled Veteran-Owned small business. The company can now offer a variety of material solutions with an emphasis on pace, since commercial and defense customers are usually challenged to meet schedule expectations. One of the benefits of additive manufacturing is that it allows to not only exploit the full value of the materials, but also deliver in a rather short period of time.
What do you think about the Air Force ceramics 3D printing of sensors? Let us know in a comment below or on our Facebook and Twitter pages! And remember to sign up for our free weekly Newsletter, to get all the latest news on progress, research and more entrepreneurs in 3D printing send straight to your inbox!