UK Aerospace Center With Leonardo and Markforged Will Use Additive Manufacturing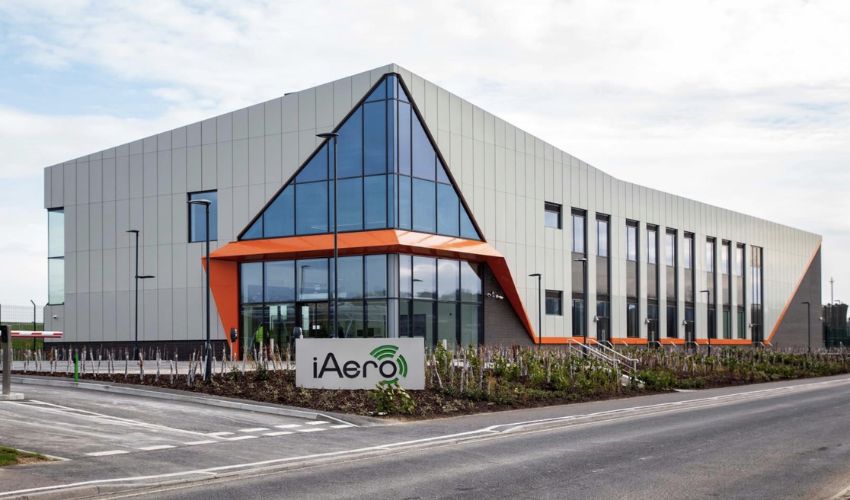 Aerospace is a field which constantly strives for innovation and pushes the boundaries in order to produce quality results. It is also a field in which the quality, durability and appropriateness of parts is very important because of the high stakes involved. Therefore, the opening of an additive manufacturing space within an aerospace center in the south-west of the UK  is an indication that the method could pave the way for flight technology. 
In a collaboration between Leonardo Helicopters, Markforged, Yeovil College, and Mark3D (Markforged UK distributor), the center in Yeovil, Somerset, will gain AM capability, led by the team behind the iAero project. The center is a 2,398 square meter facility with top quality equipment and spaces. As explained by Austin Chick, head of iAero, they want to develop 'new products and high value design and engineering solutions' which will be able to make ideas a reality, and they have chosen additive manufacturing to achieve this. The team wish to enable collaboration between industry and start-ups and foster entrepreneurship.
The center will be equipped with Markforged's full range of printers, including the FX20, as well as its various material solutions, from ULTEM polymer to composite materials such as carbon fiber and engineering metals. This range will allow the team to develop a number of different products with different properties and uses within aerospace. Furthermore, Leonardo will test and certify parts from Markforged to see how they perform in flight. 
Somerset and the South West of England in general is a leading hub for aerospace. According to iAero, the industry has 30% higher productivity than across the wider economy. Branches of major companies such as BAE Systems, Honeywell Helicopters and Italian firm Leonardo have bases there. The introduction of additive manufacturing technologies shows that these firms wish to take full advantage of the possibilities that it offers. 
This is an industry collaboration, but should not be seen as solely that. It also involves the local government and education sector; students from Yeovil College will be able to attend the center. The collaboration means that industry can develop in a sustainable and socially conscious manner while educating younger people on AM and aerospace engineering technologies. The project is reminiscent of Collins Aerospace who opened a similar center in the US; clearly, multiple groups are becoming aware of the possibilities offered by additive manufacturing. To learn more about the iAero project you can click HERE.
What do you think of this project? Let us know in a comment below or on our LinkedIn, Facebook, and Twitter pages! Don't forget to sign up for our free weekly Newsletter here, the latest 3D printing news straight to your inbox! You can also find all our videos on our YouTube channel.
*Cover photo credit: Leonardo