Adidas Alphaedge 4D, a sneaker mixed between tradition and 3D printing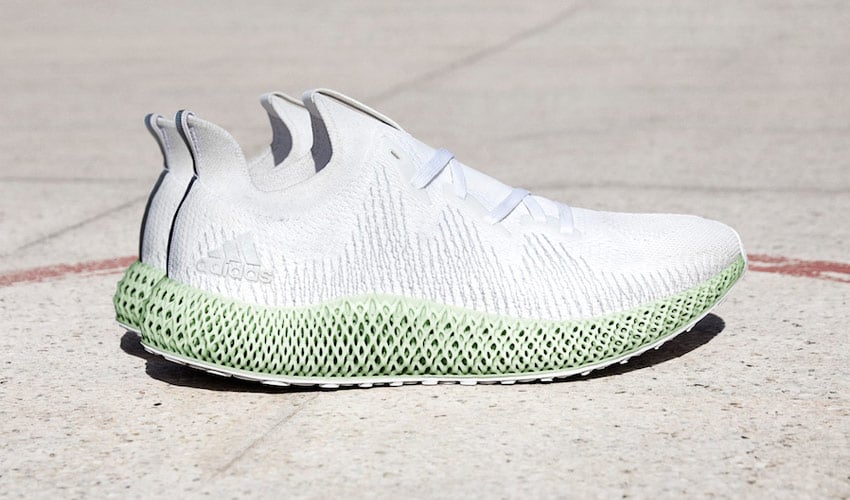 The sports equipment giant Adidas launched its latest basketball designed in part with 3D technologies. Its model named Alphaedge 4D FW18 features the Adidas 4D, a 3D printed midsole from the technology developed by Carbon. This sole takes the form of a reticular structure, providing better cushioning and therefore higher comfort, which makes it ideal for running. The pair is already on sale on the Adidas website starting at $ 300.
It can be said that the German sports brand is accustomed to using 3D technologies in its manufacturing process. We all remember their FutureCraft range, whether 3D or 4D. In partnership with the manufacturer Carbon, Adidas had managed to produce 100,000 pairs, each adapting to the morphology of the foot of his wearer. This is one of the advantages of 3D printing in the footwear sector. It is able to offer customised solutions while guaranteeing a certain level of comfort and aesthetics.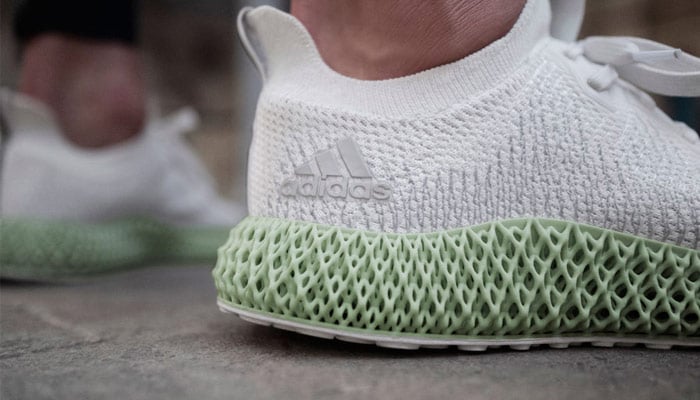 The Adidas 4D sole has been printed thanks to Carbon's technology, Digital Light Synthesis (DSL). As a reminder. This process is very similar to the DLP technology that hardens the successive layers of resin through the projection of light from a video projector. Carbon has added oxygen to create more complex shapes including voids and hollow spaces.  " Adidas 4D is our most ambitious midsole to date, " said Klaus Rolshoven, Director of Future Design at Adidas. He continues, "What started out as a conceptual FUTURECRAFT innovation, has not only allowed us to completely re-think our manufacturing processes, but to create a data-driven experience that breaks new ground in performance capability and comfort."
The new Alphaedge 4D FW18 is said to have been designed to provide stability, support and point energy recovery for all types of training. The 3D printed sole would generate a reactive cushioning, which would absorb the pressure from any angle and restore energy. Thus propelling the foot forward while constantly supporting the movement. Athletes could therefore train more easily, without complaining about possible foot pain. Something that unfortunately happens very often because of an unsuitable shoe.
The new Adidas running shoe does not only include 3D printing. The upper of the shoe – covering the anterior part of the foot – was made using the Adidas ForgeFiber method, a more traditional process similar to manual weaving. A TPU-coated yarn is sewn at different angles and layers which reinforces the final vamp and helps prevent breakage. By combining this traditional method with additive manufacturing, Adidas introduces a stronger sneaker that will delight all runners. The shoe has so far only been sold through adidas.com, their app and in few select stores.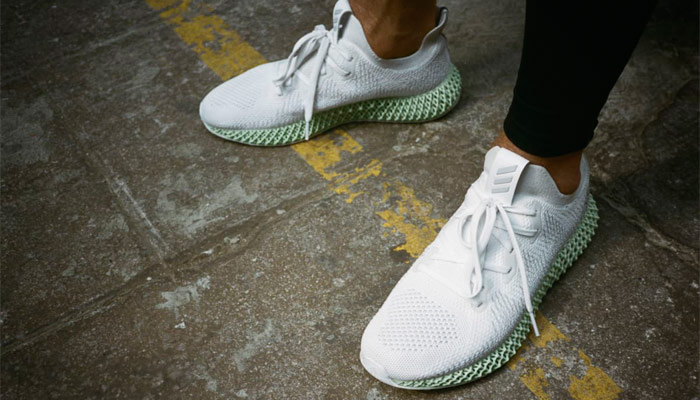 What do you think about Adidas Alphaedge 4D? Let us know what you think in a comment below or on our Facebook and Twitter pages! Don't forget to sign up for our free weekly Newsletter, with all the latest news in 3D printing delivered straight to your inbox!