Using Additive Manufacturing to Make Underwater Vehicles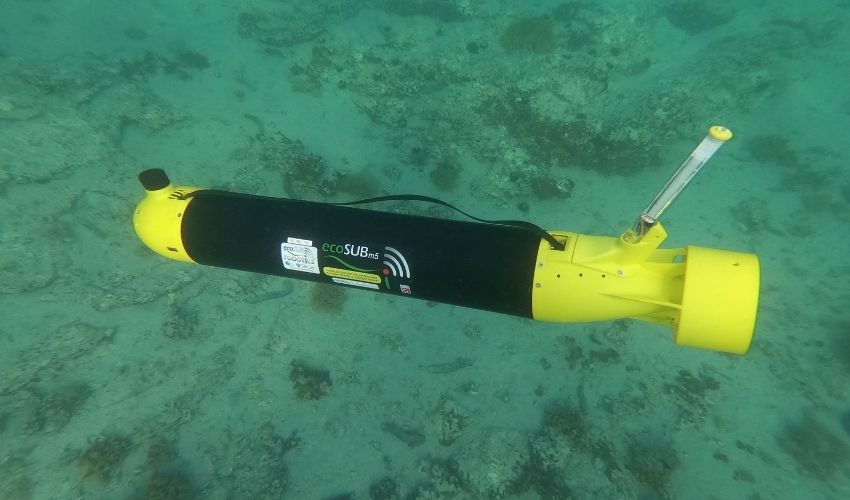 It is well-known that additive manufacturing is being used in space, but did you know that it also has applications underwater? ecoSUB Robotics, a manufacturer of underwater vehicles, has turned to 3D printing for the creation of key parts. The company is using polymer powder bed fusion technologies, notably experimenting with SLS and Multi-Jet Fusion (MJF) through 3DPRINTUK, to create robust, unique parts that can meet the requirements of being even deep in the ocean. The project shows the continued utility of AM can even in the most exacting environments.
ecoSUB Robotics is a spin-off of Planet Ocean who themselves are "specialists in high quality, marine scientific instruments for research, survey, naval and operations support." Planet Ocean in particular is a leader in oceanographic and marine meteorological equipment, including, of course, autonomous underwater and surface vehicles with ecoSUB focusing exclusively on the creation of submarine-like underwater vehicles. The company was looking for a way to make 3D printed components that would be able to operate in a number of difficult conditions, namely in salt water, in very low temperature, and under extreme pressure at 2,500m below sea level. In addition, the parts also clearly needed to be water-tight and intact, to protect the valuable electronics within the vehicle. They chose to use 3D printing for prototyping and production applications both for cost-effectiveness but also freedom of design.
Expanding on the company's choice of AM, Jeremy Sitbon, Chief Robotics Engineer – Marine Robotics Systems at ecoSUB Robotics commented, "For sure, the parts that we use in our underwater vehicles have to be strong and robust, and absolutely conform to design intent. 3D printing is preferred over injection moulding as we find the technology more versatile, and the design freedom allows us to innovate great parts. Also, our volumes are low (maybe 10 parts per month) so injection moulding would not be economical. Add in the fact that with 3D printing we can customize designs for individual clients, and the choice is clear."
What 3D printing technologies are used?
To accomplish their goals, ecoSUB Robotics turned first to SLS printing. They chose this technology as they found that it allowed for high-quality parts and notably the final parts were whiter than those made with MJF. This was important for the company because external parts need to be yellow for visibility and they found that painting on whiter parts makes the color more striking. MJF parts in contrast were more gray. However, for internal parts, the company has turned to MJF for a few reasons. Notably, because they are less expensive but also because they have found that the parts can have more exacting tolerances. In fact, the results have been so promising that ecoSUB is considering to move to MJF for even external parts.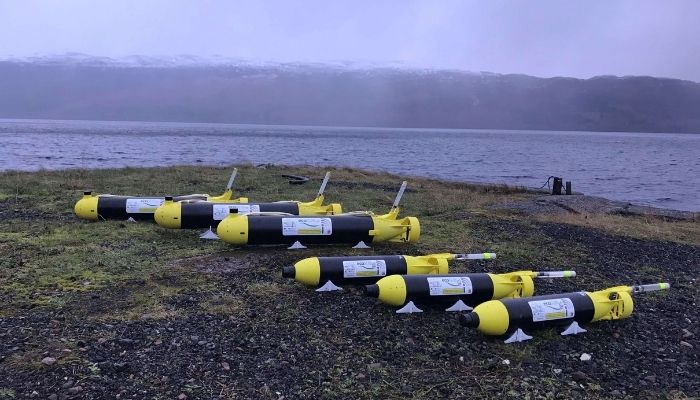 Cost-effectiveness was also a concern, not the least because only low volumes of parts were required. Sitbon further noted cost was vital as the company saw immense potential for the underwater vehicles to be used by professionals within the military and oil and gas sectors as well as climate research scientists. Gathering data can be tricky in the ocean due to the inability of parts to stand up to the aforementioned pressures and difficult conditions, in fact, it is for those reasons that scientists have not even managed to map the entirety of the ocean floor. However, if 3D printing helps to make the difference in the creation of these vehicles, it could be a game-changer for people in a variety of ocean-based industries.
However, in general, ecoSUB has found that both technologies work effectively for their needs. Sitbon concluded, "The assessment of SLS and MJF will continue, and we are happy to be guided as to which process to use for internal and external applications by the 3DPRINTUK team. Because of the harsh environments that some of our vehicles are used in, integrity of material chosen is everything, and we are amazed by both processes which can withstand intense cold, high pressure, and the corrosive nature of salt water, and still pass rigorous water-tightness tests." You can find out more about ecoSUB Robotics' projects HERE.
What do you think about the use of additive manufacturing for underwater applications? Let us know in a comment below or on our Linkedin, Facebook, and Twitter pages! Don't forget to sign up for our free weekly Newsletter here, the latest 3D printing news straight to your inbox! You can also find all our videos on our YouTube channel.
*All Photo Credits: ecoSUB