Additive manufacturing shows strong growth despite the global health crisis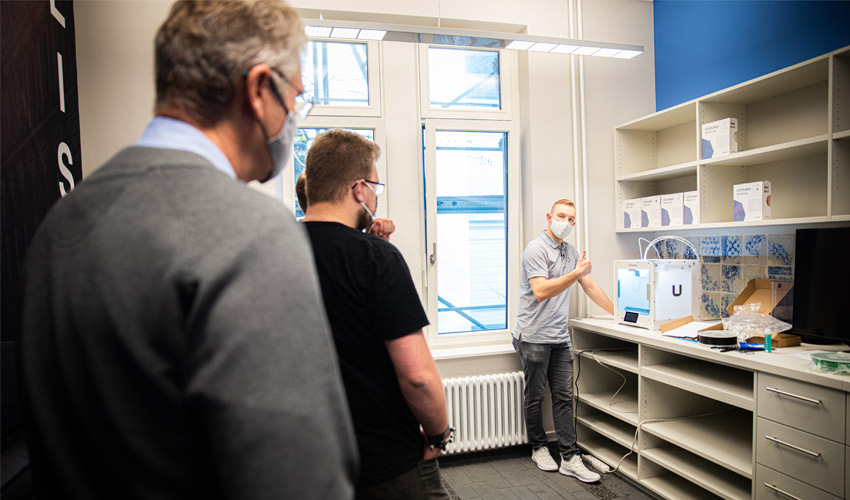 IGO3D, the first European  distributor of additive manufacturing solutions, masters a wide range of 3D printing technologies. This year, the company was voted the Growth Champion 2021 by FOCUS Business magazine for the second year in a row. This award reflects company's development and its growing influence in Europe, despite the health crisis affecting sectors of activity worldwide. The magazine awards a prize the 500 German companies with the strongest growth in turnover. Good news for the German additive manufacturing market!
The pandemic has inevitably had a significant impact on the world economy, causing many companies to experience drastic drops in turnover and even forcing some to go out of business. However, despite this, the 3D printing market has been able to perform well, notably showing its agility in responding to emergency needs, mainly in the medical field. Additive manufacturing was able to repair broken supply chains, by promoting local production, independent of foreign suppliers. As a result, the entire community was able to manufacture medical devices of all kinds, both to protect health workers and save lives. IGO3D was no exception to this and mobilized its resources to 3D print numerous personal protective equipment (PPE). At the same time, it led various projects that supported its growth while proving the agility of 3D printing. This has enabled them to receive this honor.
IGO3D, Growth Champion 2021 despite the crisis
For the past four years, FOCUS Business magazine has awarded the "Growth Champion of the Year" award to German companies that have recorded strong sales growth. In cooperation with Statista, the world's leading provider of market and consumer data, the publication highlights promising companies.
For the second time in a row, the German distributor has been honored, proof that interest in additive manufacturing is real. Athanassios Kotrotsios, Managing Director of IGO3D GmbH, explains: "Being awarded again is of course a very special motivation for us, especially in such a difficult time. This year, as in previous years, we have reacted quickly and efficiently to the changing conditions, thereby taking advantage of opportunities for further growth. Therefore, our declared goal for the coming year is: Growth Champion 2022."
IGO3D expects a 20% increase in sales next year and is confident it will convince even more users of the benefits of additive manufacturing. You can find more information on the company's official website HERE.
What do you think of the IGO3D's award? Is it a testament to the relative health of the additive manufacturing sector? Let us know in a comment below or on our Facebook and Twitter pages! Sign up for our free weekly Newsletter, all the latest news in 3D printing straight to your inbox!