What Are the Material Trends in Additive Manufacturing?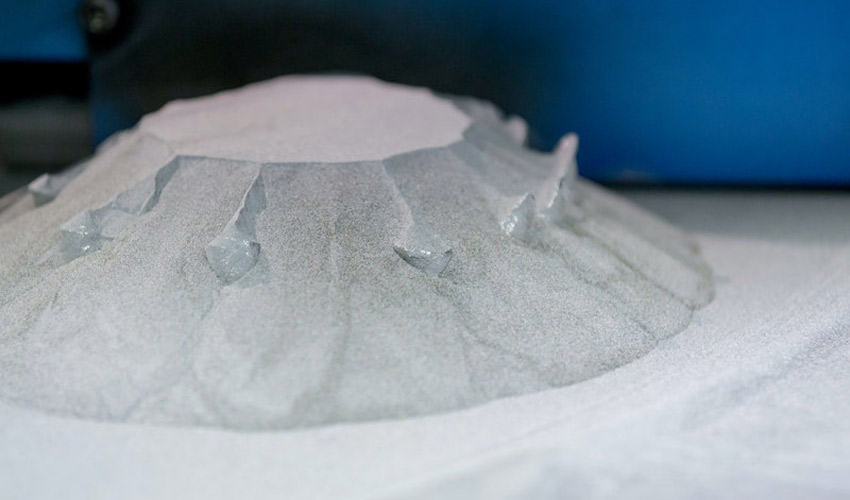 Research firm IDTechX recently published a new report examining micro-trends in additive manufacturing materials for 2022. Materials are a key component of the AM market, which has been heavily impacted by the pandemic, though, the market continues on a growth trajectory. The study examines four families of materials, namely polymers, metals, ceramics, and composites. For each of these families, IDTechX makes several predictions such as the increased importance of sustainability in the polymer segment as well as the place for extrusion processes in metal 3D printing. One thing is certain, innovations in terms of materials will lead the additive manufacturing sector to its rise and will continue to surprise us!
Even if the additive manufacturing market has been weakened by the COVID-19 crisis — like nearly all markets in the global economy — AM has managed to continue doing well and demonstrate its strengths. It has also enabled certain players to work on longer substantive developments and to rethink their way of working. We think, for example, the halting of production off-shore has pushed several companies towards the use of local resources, towards shorter supply chains, and towards solutions that are more respectful of the environment. In the polymer market, this sustainability element is getting even stronger.
Polymers and Metals: Towards Sustainability & Accessibility
Material manufacturers today seek to produce filaments, resins, and powders using natural materials, renewable resources, unlike petroleum; the mounting demand to manufacture parts that can be recycled or at least reused and also have a smaller carbon footprint. This is a subject that we put forward following Formnext 2021: 3D printing companies are mobilizing more on the topic of sustainability and plan to act quickly as of today. IDTechX underlines the fact that this trend is particularly reinforced in the polymers segment. The new plastics on the market are, according to the report, increasingly ecological, based on natural resources or even recycled materials. For example, the partnership between UBQ Materials and Plastics App which gave birth to a filament made from technical waste produced by companies, or to the 100% biodegradable NonOilen material from Fillamentum.
Obviously, the polymer market does not stop at filaments. Several initiatives have already emerged in the powders segment. Manufacturers seek to constantly improve the refresh rate of their powders, but also to develop plastics that can be recycled. It is also necessary to have a dedicated recycling channel in each country – this is another challenge. We can mention here Bluesint PA12, a 100% recyclable powder, designed by Materialise; but also PP 3D High Reusability, a polypropylene developed by the chemist BASF in partnership with HP. This need to find more sustainable solutions is clear and it is a trend that will certainly grow stronger over the next few years – we are not talking about the distant future here, but about the next 5 years. Awareness is real and more than ever, additive manufacturing players are mobilizing and wanting to act.
If we are now interested in metals, the IDTechX study highlights the rise of FFF technology, inspired by metal injection molding (MIM). It makes it possible to manufacture a metal part in three stages: printing, debinding and sintering. The main advantage of this process remains its relatively lower cost compared to powder bed laser fusion solutions equipped with one or more lasers, or even an electron beam. The number of manufacturers who are now positioning themselves in this market is growing: Desktop Metal, Markforged but also more recently 3DGence with its Element range, BCN3D with its special pack or even the startup FuseLab. Moreover, some of them seek to further simplify this process by eliminating the debinding step. A development to certainly follow closely.
The Growth of Ceramics and Composites
The IDTechX report sheds light on the expansion of ceramics in additive manufacturing, a point already addressed by the firm in another of its studies: it indeed claimed that the ceramics market would represent a value of 400 million dollars by 2032, or 7 times more than now. This growth can be explained by the development of new materials by three different types of players. First, the report points out that some manufacturers are entering this niche for the first time. Then, chemists are more and more interested in ceramics and start to offer dedicated solutions. Finally, the signing of strategic partnerships broadens the field of possibilities and makes it possible to imagine new materials for ceramic additive manufacturing. Like metals, this is something to watch closely!
Finally, on the composites side, the finding is quite similar: it is through the bringing together of several players in the sector that this segment is growing. As an example, we can cite Solvay and 9T Labs who have signed a partnership to create a portfolio of materials adapted to the 9T Labs printing solution – in this case PEEK, polyamide and PPS, reinforced with carbon fibers. Composite additive manufacturing is in any case in its infancy and the future certainly holds great projects for all users of the technology! You can find more information in the official press release of IDTechX HERE.
What do you think of these material trends? Let us know in a comment below or on our Linkedin, Facebook, and Twitter pages! Don't forget to sign up for our free weekly Newsletter here, the latest 3D printing news straight to your inbox! You can also find all our videos on our YouTube channel.
*Cover Photo Credit: Marina_Skoropadskaya