Which Additive Manufacturing Companies are Publicly Traded?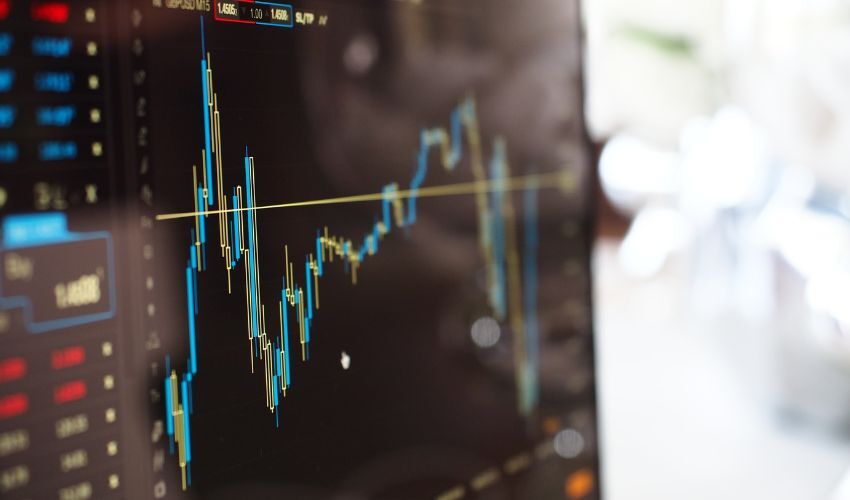 It is no secret that additive manufacturing has been growing rapidly over the past few years, especially since it proved its resiliency during the COVID-19 crisis. Though one sign of this of course has been the significant investment in the industry as well as a number of mergers and acquisitions, another is the increased number of publicly traded (public) 3D printing companies. A public company is defined as one whose ownership is distributed through shares on a stock exchange. This can be on a number of different stock markets, in the United States there are multiple but the two most significant are the New York Stock Exchange (NYSE) and Nasdaq. Meanwhile, in Europe, you can find the London Stock Exchange, Deutsche Börse, Euronext, Swiss Exchange, and more, with even more in Asia. And over the past couple of years, we have had a sharp increase in the number of public 3D printing companies. You will find below a list of all the companies working in 3D printing that are currently publicly traded, listed alphabetically. Check out the list and let us know if there are any we are missing!
3D Systems
A long-time player in additive manufacturing, 3D Systems is listed on the NYSE, with its stock price currently valued at $10.74. The company was one of the first 3D printing companies to go public and has since experienced wide fluctuations in its share price. 3D Systems has mastered a wide range of processes, from SLA to metal 3D printing to SLS and, more recently, FDM, thanks to its acquisitions of Titan Robotics and Kumovis. Since its founding, 3D Systems has raised more than $260 million and acquired over 30 companies.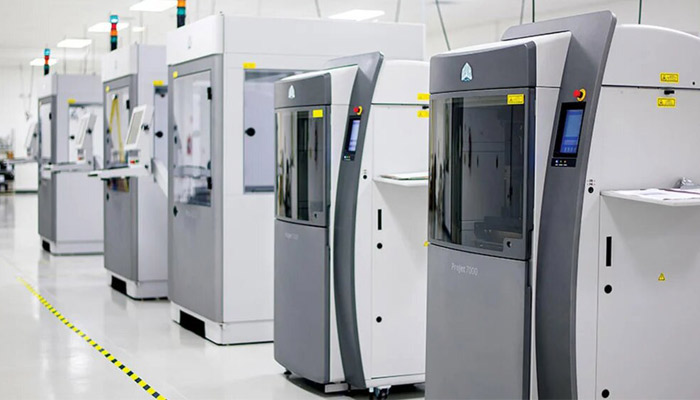 Autodesk
Founded back in 1982, Autodesk is one of the main players in the additive manufacturing sector today. As a publisher of modeling software, such as Fusion 360 and Autodesk Inventor, the San Francisco-based company now supports many large companies in their projects. Listed on the NASDAQ with a share price estimated at $196.38, Autodesk has, since its founding, acquired many companies such as Netfabb. To stay in touch with its community and users of the company's various software products, the company has also launched Autodesk University, a mix of physical and virtual events.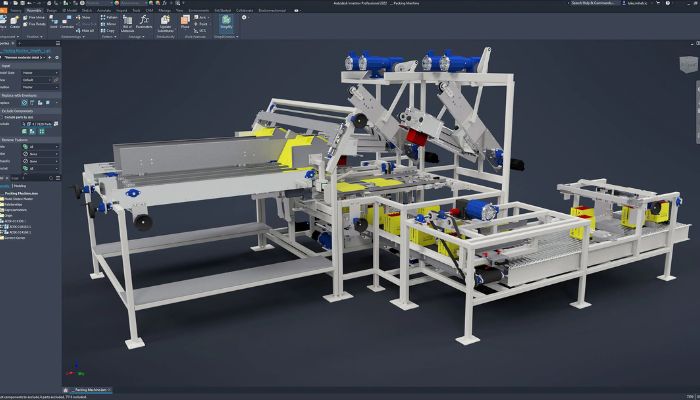 Conformis
Massachusetts-based Conformis is a medical device company that made itself a name for using innovative technologies such as additive manufacturing to create customized orthopedic knee and hip implants. The award-winning company, which was founded by Harvard professor Dr. Phillip Lang in 2004, has quickly grown into a global business and made its NASDAQ debut on July 1, 2015. Today, the company's market cap is $53.05M, with the current price for a share being $0.29.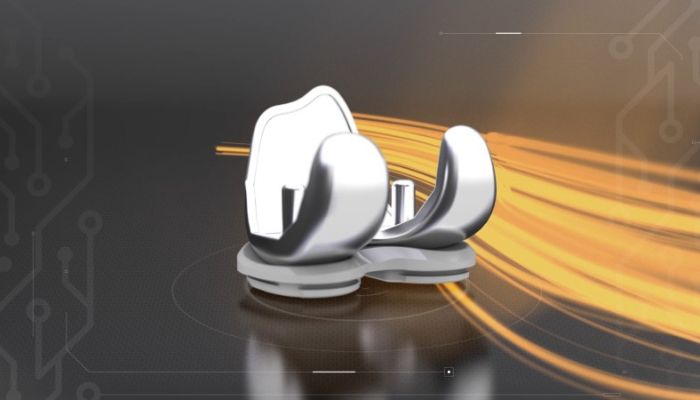 Dassault
Dassault Aviation Group is a French manufacturer of business jets, military and formerly regional aircraft. Headquartered in Saint-Cloud near Paris, the corporation is one of the five major producers of business jets, along with Gulfstream Aerospace, Bombardier Aerospace, Cessna and Embraer. The company is the world market leader in upscale business jets, with a share of around 40 percent. Its current market cap is €11.55B ($11.77), with a value of €138.30 ($140.92) per share.
Desktop Metal
Though American company Desktop Metal was founded only 7 years ago in 2015 in Massachusetts, it has quickly made a name for itself in the 3D printing sector. The company specializes in the production and sale of additive manufacturing technologies for designers, manufacturers, and engineers around the world, starting of course with its desktop metal solutions which aimed to revolutionize metal 3D printing by making it more accessible. In the time Desktop Metal has been running, it has already raised $438 million in equity funding from leading companies such as Google, BMW, Ford Motor Company, Kleiner Perkins Caufield & Byers. The company was named one of the 30 most promising pioneering technology companies in the world, currently trading at $2.51 with a current market capitalization of $0.78 billion.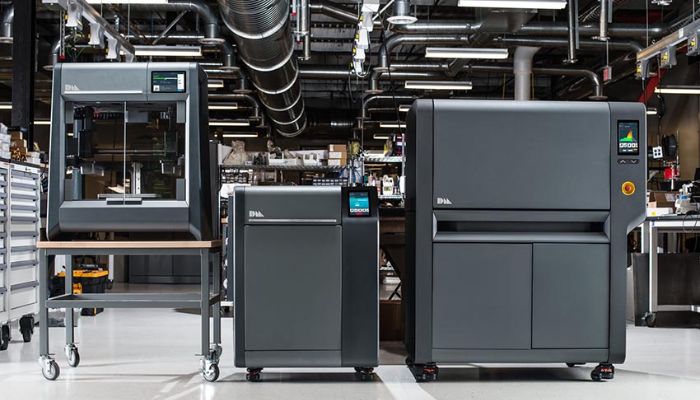 Fast Radius
In February 2022, 3D printing start-up Fast Radius announced that it had completed a planned merger with blank-check firm ECP Environmental Growth Opportunities Corp and began trading on Nasdaq under FSRD. The company initially went public with a total value of $1.4 billion. Fast Radius is a 3D printing service provider located in Chicago, that uses its Cloud Manufacturing Platform™ to help users create parts from the start all the way through production and post-processing. It offers a variety of services, including on-demand manufacturing, the creation of custom micro-factories, and a virtual warehouse. Its market cap is $48,790,833 and stocks are currently trading at between $0.66 and $0.62 with a 52-week high of $10.01.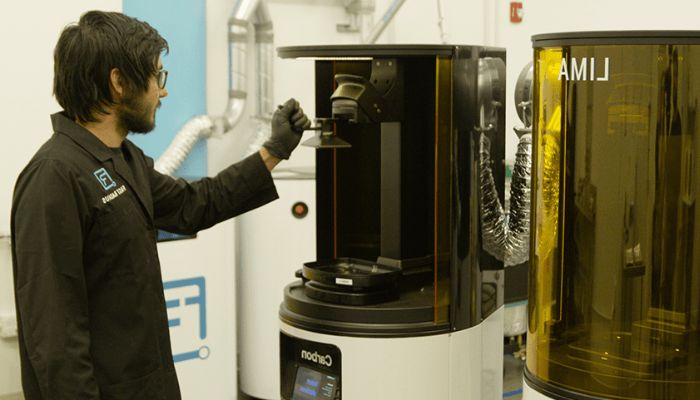 Fathom Digital Manufacturing
Founded in 1984, the Fathom Digital Manufacturing printing service is listed on the New York Stock Exchange, with a current market cap of 547.83M and $4.02 per share. The company has so far raised $80 million and already acquired two companies. It masters additive manufacturing processes such as FDM, PolyJet, SLS, Multi Jet Fusion, and powder bed fusion, as well as subtractive and formative manufacturing techniques.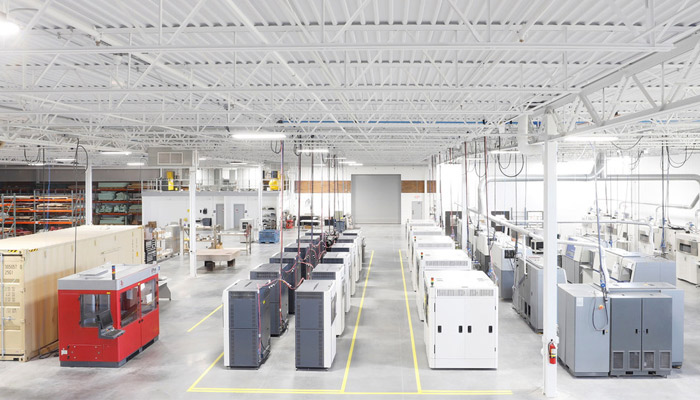 HP
Hewlett-Packard, better known as HP, is listed on the New York Stock Exchange, the world's largest stock exchange, with a share price of $32.94. Active in 3D printing for many years now, the company needs no further introduction. Being the owner of Multi Jet Fusion technology, HP has already invested in a variety of projects related to 3D printing. With its wide range of 3D printers, the company's technologies play a part in a variety of industries, including jewelry, automotive, architecture, and healthcare.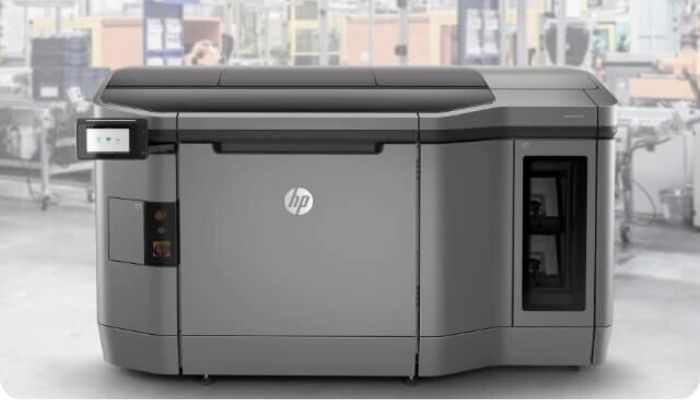 Markforged
Markforged is one of the leaders in composite 3D printing, especially when it comes to desktop, though it also has a metal 3D printing offering. The company, which started as a small start-up only 9 years ago in 2013, has worked its way into becoming a major player in the additive manufacturing sector. The company is known for manufacturing a variety of 3D printers and filaments as well as its innovative platform The Digital Forge, following a trajectory similar to another 3D printing startup that has rapidly risen in the industry, Desktop Metal. Markforged went public on July 14, 2021, and is trading on the New York Stock Exchange (NYSE) with a market cap of $407.81M and $22.17 per share.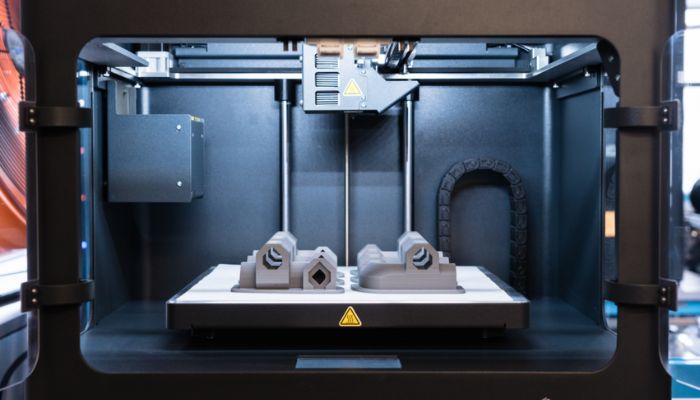 Materialise
Materialise was founded in 1990 with the aim of enabling new applications for the extraordinary potential of 3D printing. Headquartered in Belgium, the company has since used its experience to develop a range of software solutions and 3D printing services that are highly valued in the 3D printing industry. It brings together the largest group of software developers in the industry with one of the largest 3D printing facilities in the world. Materialise's open and flexible platforms enable players in industries such as healthcare, automotive, aerospace, art and design, and consumer goods to develop innovative 3D printing applications. The company has a market cap of $857.01M and its shares have a value of $14.51.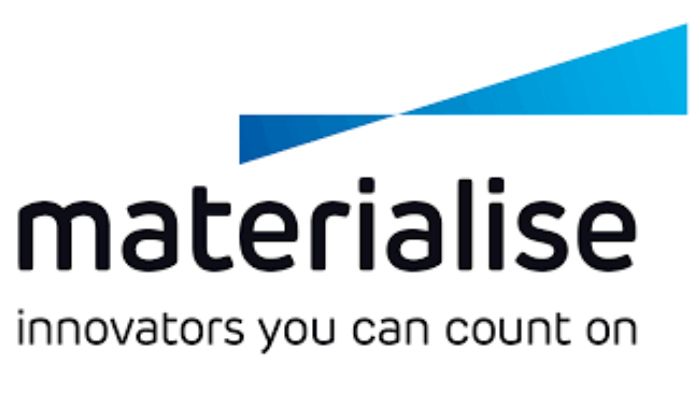 Meatech 3D
Formerly known as Meat-Tech 3D, the Israeli company founded in 1992 in Riyadh is revolutionizing the meat sector and is also the first publicly traded cultured meat company. Meatech 3D specializes in using biotechnology, bioprinting and agrotechnology to develop advanced cultured meat products. Its products are produced by 3D printing cells and scaffolds. Its current market capitalization is $44.285M and its shares are worth $3.44.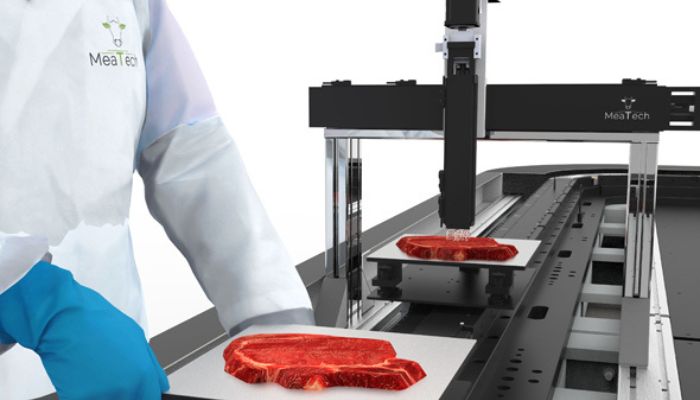 Nano Dimension
Israeli-American 3D printing giant Nano Dimension is best known for its solutions for industrial 3D printing of electronics. Notably, it offers its DragonFly LDM system which uses proprietary inkjet printing technology and nano-inks to create precise electronic parts. Last year it acquired fellow Israeli nano 3D printing company Nanofabrica (now renamed Fabrica Group) and just recently it announced it had acquired 12% of Stratasys' stocks, showing the company's growth. The company has been trading on NASDAQ since 2016 under the designation NNDM. It has a market cap of $876,491,578 and stocks are currently available between $3.20 and $3.44, with a 52-week high of $6.98.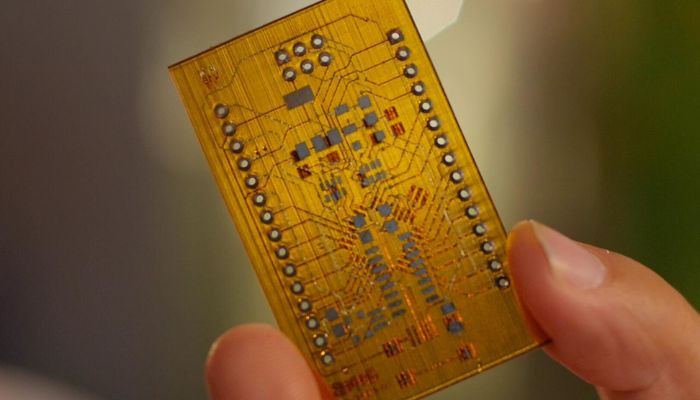 Organovo
California-based Organovo has been designing bioprinting solutions since its founding in 2007. It is listed on the NASDAQ, with a current value of $2.98. To support its growth, the U.S.-based company has raised more than $110 million and is partnering with leading market players. With its bioprinting platform called NovoGen, Organovo is able to design tissues from a custom ink that incorporates the patient's cells.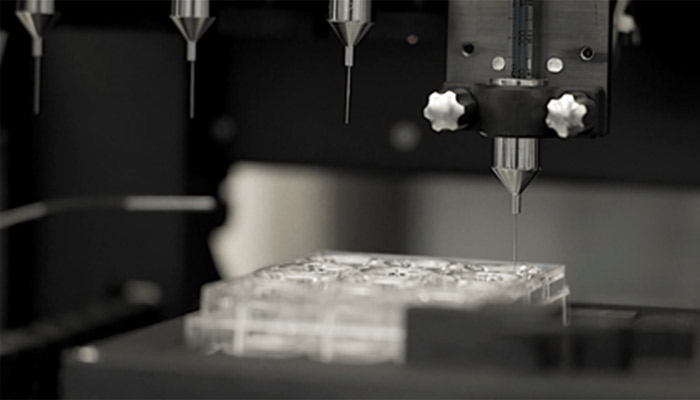 Parametric Technology Corporation (PTC)
After developing Creo CAD software more than 30 years ago, Parametric Technology Corporation has established itself as a market leader in product design and development. Listed on the NASDAQ with a stock price of $110.89, the Boston-based company has acquired numerous companies since its founding in 1985. While few of them are from the additive manufacturing industry, many of them specialize in 3D model design, as does Parametric Technology Corporation.
Prodways
French 3D printing company Prodways Technologies, is one of Europe's all-rounder companies, offering additive manufacturing solutions using both DLP and SLS technologies. As a specialist in industrial as well as professional 3D printing, its solutions can be used in a variety of sectors including automotive, dental, footwear, medical and more. The company is listed on the Euronext Paris stock exchange as part of the Prodways Group and currently has a market cap of €150.203M ($153.049M). The price per share is €2.94 ($3.00).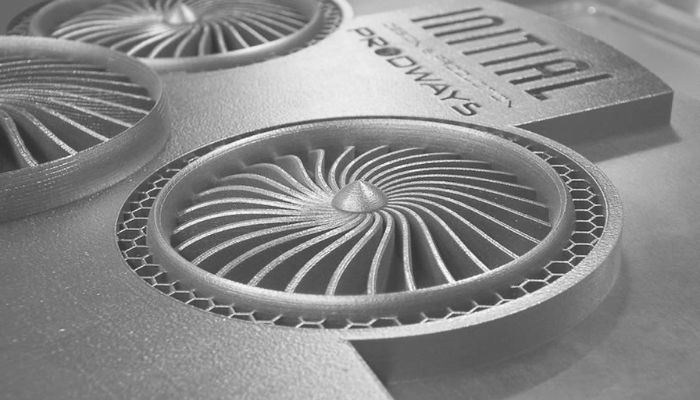 Protolabs
Protolabs was founded in 1999 by Larry Lukis. The company specialized in the production of injection-molded plastic prototypes by automating traditional manufacturing processes. To do this, the founder developed a complex computer program that is able to communicate with a network of milling machines and presses. He started a technical revolution, as plastic and metal parts can now be produced in a fraction of the usual time. In 2014, Protolabs launched industrial 3D printing services to help designers and engineers move from the early stages of prototyping to low-volume production. Its market cap is $1.35B and the price per share is $49.15.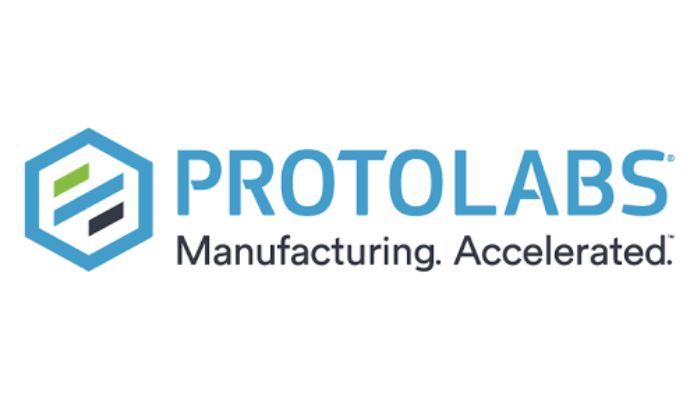 Ricoh
Ricoh is a Japanese company that was created in 1936 by Riken Kankoshi. It currently has more than 108,000 employees worldwide. The company started as a family business dedicated to the manufacturing of photographic paper. Later on, it started supplying companies with office equipment such as cameras, scanners, copiers, and printers. Today, Ricoh offers services and products that include prototyping, consulting, quality control, production of end-use parts, design optimization, and post-processing. The company also makes use of technologies such as FDM, injection molding, HSS/MJF or SLS, and materials such as nylon 12, PP or PC. Its current market capitalization is $679.675B and the price per share is $7.81.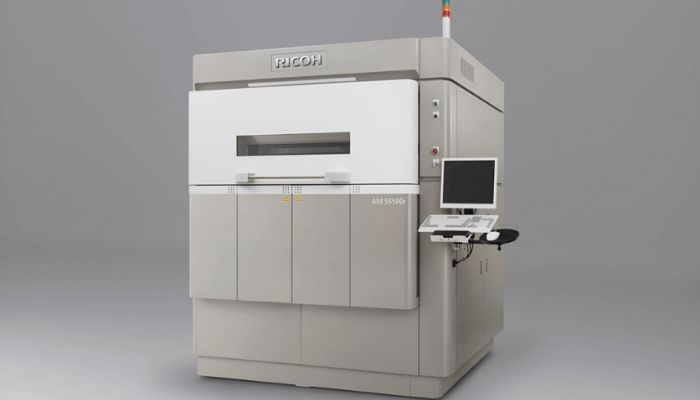 Shapeways
New York-based Shapeways is a 3D printing marketplace and service that is also known for its OTTO proprietary software, a comprehensive ordering system that "manages the entire production process from secure uploading of 3D models to expedited delivery in customized packaging." The company has ISO 9001-compliant manufacturing facilities in Long Island and is also one of the few AM companies to hold an IATF 16949 certification, ensuring quality management in automotive part manufacturing in its facilities in Eindhoven and Livonia. The company is traded on the New York Stock Exchange (NYSE) under SHPW. Its market cap is $47.24 million and its stocks are currently being traded at an average of $0.96, a 2% decrease. The 52-week high for the stocks was $12.81 while the low was $0.93.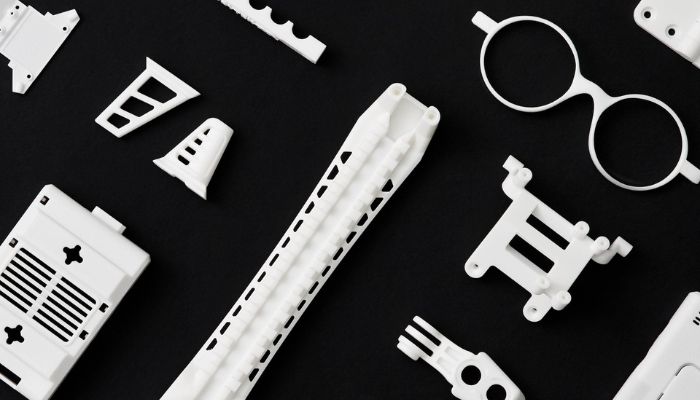 Siemens
The Siemens Group specializes in the energy, health, industry, and construction sectors. It designs software solutions for additive manufacturing and is a recognized player in the sector. The German group went public in 1899 and is now listed on the Frankfurt Stock Exchange and Xetra. It is currently part of the DAX 40, with its shares currently valued at $106.9. Of course, additive manufacturing at Siemens is only one part of its business, but we thought it was important to mention it in this article.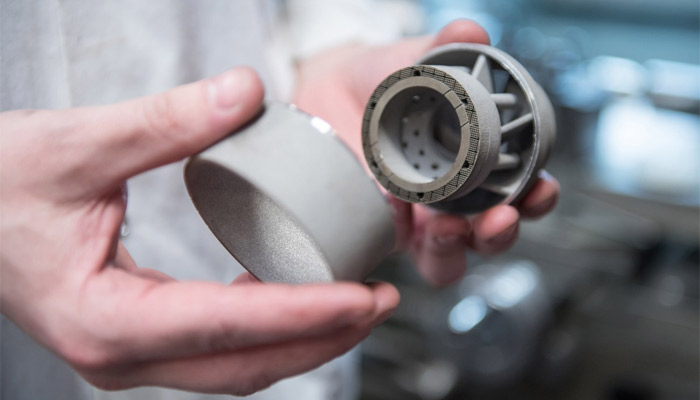 SLM Solutions
SLM Solutions is a pioneer in powder laser melting technology and a specialist in metal 3D printing. With a share price of €12.44 ($12.68), SLM Solutions is listed on XETRA, a Frankfurt-based financial exchange. The German-based company markets industrial 3D printers for the aerospace, energy, healthcare, and automotive industries. To expand its international capabilities, the company has in recent years opened offices in several strategic areas, such as Shanghai and Moscow.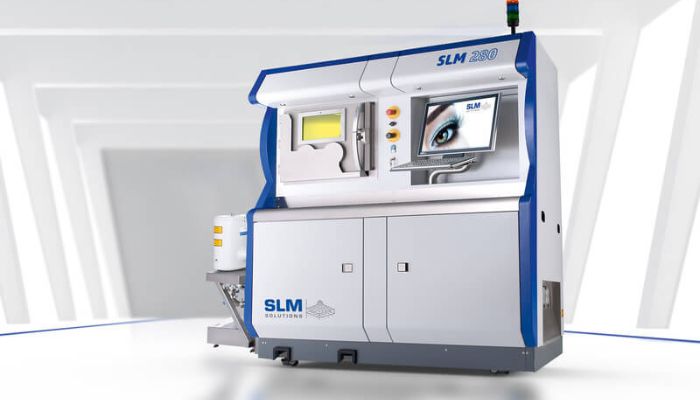 Stratasys
American- Israeli AM company Stratasys is one of the pioneers of the 3D printing industry. Founded back in 1989 as one of the first companies to develop 3D printing technologies, Stratasys has since become one of the leading 3D printer manufacturers in the entire industry. Providing systems and filaments for almost any sector, including the automotive, aerospace, industrial, recreational, electronic, medical, consumer, and business, the company has earned its status as one of the most prominent companies in the AM community. Stratasys went public on NASDAQ in October 1994, and its market cap is $1.273 billion, with a value of $19.62 per share.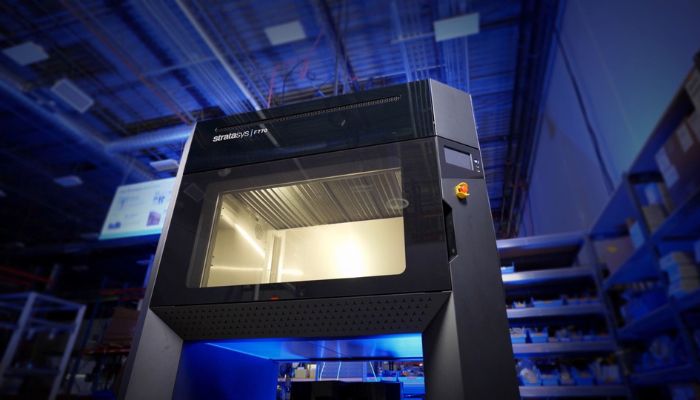 Tinkerine
Founded in 2012 by students at a Canadian university, Tinkerine is a constantly evolving company based on the strong, shared beliefs of its young founders, who share a common passion for applied design, creative problem solving, and 3D technology solutions. One of the company's main goals is to prepare inquisitive children and youth for an ever-changing, technology-orientated world. The company's market cap is $2.037M and its shares are worth $0.04. It also holds the distinction of being the first Canadian 3D printing company to be publicly traded.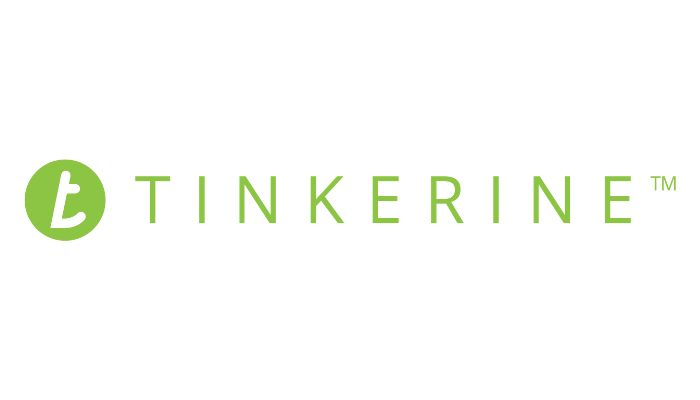 Velo3D
Velo3D's metal printing expertise is used for important tasks such as space missions, improving transportation efficiency, producing cleaner energy, and others. It was founded in 2014 by Benny Buller, who is the company's current CEO. Velo3D is known for developing a product line of printers called Sapphire that use powder bed fusion and software named Flow, which has also been developed by the company. The California- based manufacturer offers a variety of printers, software, and materials such as aluminum F357 and Inconel 718. Currently, its shares are worth $3.01 and the company's market cap is at $553.42 million.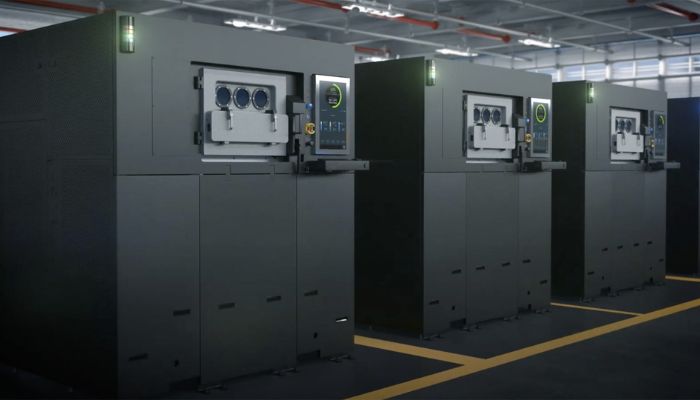 Voxeljet
Voxeljet AG is a German manufacturer of industrial 3D printing solutions. The company is known to be one of the leaders in binder jetting, focusing primarily on technical ceramics and sands through its VX line of printers which are suitable for both prototyping and serial production. Voxeljet has been traded on Nasdaq under the designation VJET since 2020, but was also previously listed on the New York Stock Exchange since its IPO in 2013. Its stock price is currently $4.04 with a 52-week high of $10.14 and a low of $3.11.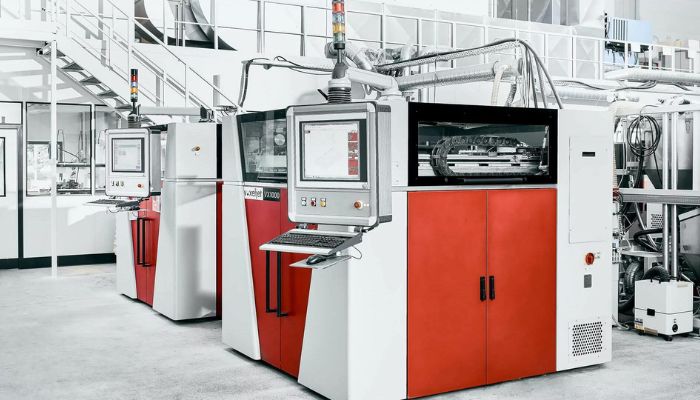 Xometry
Xometry is an on-demand industrial parts marketplace that offers a variety of services such as rapid prototyping and part production. The Derwood, Maryland-based company was founded in 2013 by Randy Altschuler and Laurence Zuriff, and has since grown to being one of the leading companies in the on-demand industrial parts manufacturing business. Xometry began trading its shares on NASDAQ on June 30, 2021, and its market cap is $1.82B, with a current price of $38.80 per share.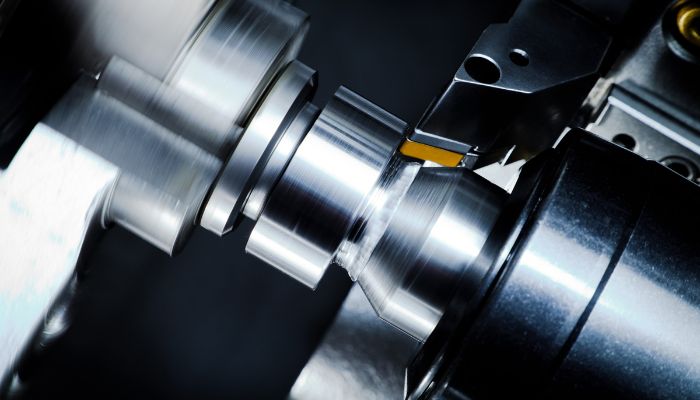 What do you think of publicly traded additive manufacturing companies? Let us know in a comment below or on our LinkedIn, Facebook, and Twitter pages! Don't forget to sign up for our free weekly Newsletter here, the latest 3D printing news straight to your inbox! You can also find all our videos on our YouTube channel.