Can Additive Manufacturing Help Cargo Ships Become More Eco-Friendly?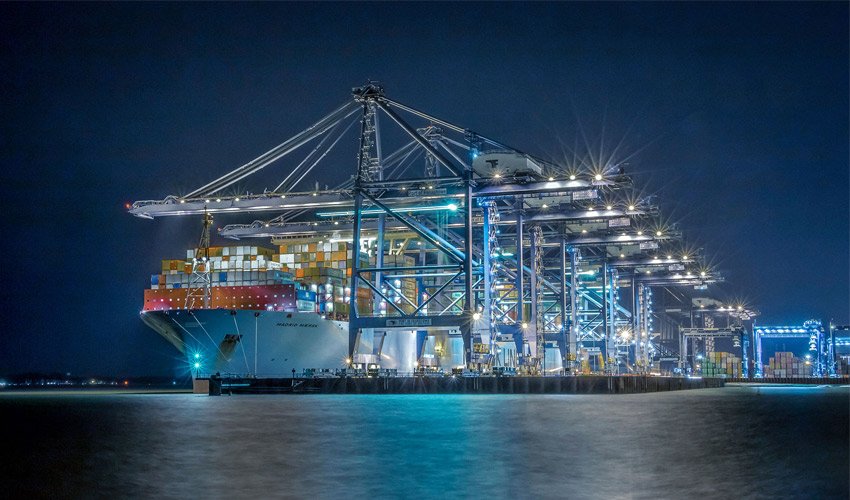 Today's cargo ships are powered by large, complex engines that represent a strategic challenge for the maritime industry, which has been seeking to become more sustainable for several years. The industry is looking to optimize the parts of these engines, for example by reducing their weight to reduce fuel consumption. Thankfully, additive manufacturing might provide a solution. According to a press release from the Technical University of Denmark (DTU), a researcher in a collaborative project between DTU and MAN energy solutions has conducted an investigation to see whether it would be advantageous to have a 3D printed injection nozzle.
Maritime shipping accounts for more than 80% of world trade volume and about 70% of trade value. The industry is worth trillions of dollars, estimated to be worth about 60% of the 14 trillion US dollar seaborne trade industry in 2019 alone. And it holds with it some environmental concerns. Cargo ships can increase air pollution, water pollution, oil pollution and more. In fact, the International Maritime Organization (IMO) discovered in 2018 that the total greenhouse gases of shipping was about 1.056 million tonnes of CO2 emissions in 2019. And in the EU, ships produce 13.4% of greenhouse gas emissions from transport, meaning the industry is ripe for change to become more eco-friendly, with more and more projects appearing.
In this case, the project focused on the injection nozzle which is an essential component of an engine as it injects fuel into the engine. This fuel is mixed with air to ensure proper combustion. Designed using traditional manufacturing methods, this nozzle can therefore have a significant impact on fuel consumption and therefore on the durability of an engine. This is especially a concern as the sustainabilty of cargo ships has been called into question.
Thomas Dahmen a post-doctoral fellow in DTU's mechanical engineering departmen conducted this research in collaboration with MAN Energy Solutions, a German group that manufactures diesel engines, including for the marine industry. Discussing the reasoning behind the project, Peter Hagen, a mechanical engineer with the group, explained, "At MAN Energy Solutions, we've long been aware that 3D-printed metal can provide us with some opportunities to design important parts of our ship engines that were not previously possible. This made a collaboration with DTU on exploring the potential an obvious choice."
The researcher used a QFD (Quality Function Deployment) matrix, adapted to additive manufacturing. It is an analysis technique to assess, at first glance, the potential added value of 3D printing as a whole. He applied this matrix to the injection nozzle and came up with a modular kit on how 3D printed nozzles can be designed.
It is in the design of the part that additive manufacturing would add value. By bending the nozzle, Thomas realized that the fuel could flow better and thus allow for better combustion. He also explains that this new design would reduce the engine's NOx (nitrogen oxide) emissions, but more testing is needed to prove this. The part has been tested on one of MAN Energy Solutions' engines in Copenhagen and the results are very conclusive.
The young researcher was not only interested in the design of the nozzle itself, but studied the different 3D printing processes to see which one was best suited to his constraints. So he compared laser fusion on a powder bed and metal powder bonding. He concluded, "This part of the analyses highlighted the suitability of Binder Jetting for intricate flow-related nozzle features and special high-temperature materials which would be impossible to realize with other manufacturing processes." You can find out more information HERE.
What do you think of this 3D printed injection nozzle for cargo ships? Let us know in a comment below or on our Linkedin, Facebook, and Twitter pages! Don't forget to sign up for our free weekly Newsletter here, the latest 3D printing news straight to your inbox! You can also find all our videos on our YouTube channel.
*Cover Photo Credits : MAN Energy Solutions