The growth of automotive additive manufacturing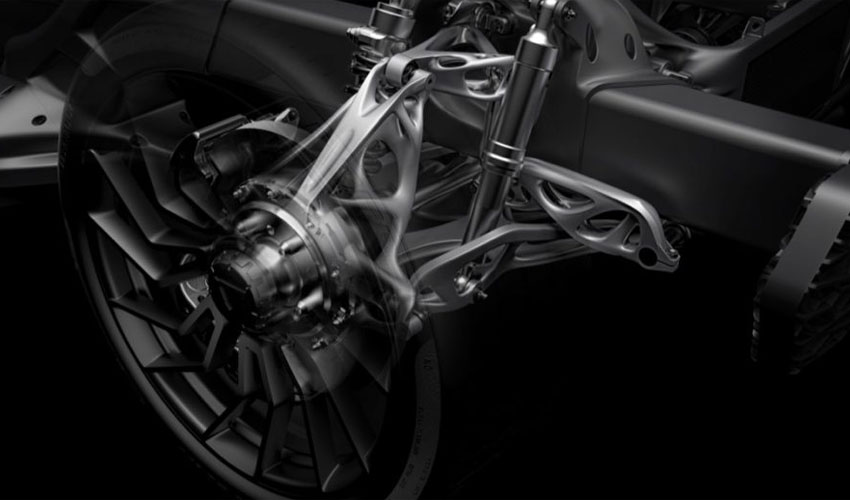 US research firm SmarTech Publishing has just completed a new report on additive manufacturing in the automotive sector. It expects this market to reach $5.3 billion in 2023 in terms of revenue and $12.4 billion in 2028. A significant growth that shows that more and more players are adopting 3D technologies to design parts, functional prototypes or tools. The study looks back at the main growth drivers and sources of revenue: additive manufacturing will most likely be used more for production purposes.
In 2015, SmarTech Publishing already released its report and estimated that the automotive additive manufacturing market would reach $1.1 billion in 2019, an annual growth of 25%. It seems that the dynamics will not change for the next ten years. However, the main source of revenue should be the production of finished parts, going beyond prototyping, tooling, and materials. Whether metal or polymer parts, they should represent $4.3 billion in 2028.
The growth of automotive additive manufacturing is confirmed
An estimate that can be confirmed by several trends and developments. For example, the arrival of HP in the additive manufacturing market, which, thanks to the technology, Multi Jet Fusion can create complex parts faster. If we look at additive metal manufacturing, the arrival of Desktop Metal or GE Additive has also turned the market upside down. At the same time, market leaders such as Stratasys, 3D Systems, EOS and EnvisionTEC have developed more efficient additive manufacturing solutions by seeking to turn to mass production. Also noteworthy is that Autodesk, Dassault Systèmes, and Siemens software solutions are helping to design automotive-optimized parts – General Motors recently partnered with Autodesk to reduce the weight of its electric car parts from the design phase.
The report also provides information on the types of parts printed in 3D. It would seem that a vehicle's powertrain will become a major source of revenue; for the polymer part, the 3D printed parts will be mainly of medium size and in larger quantities. Results that show that additive manufacturing could become a method of mass production, regardless of the material used. You can find the whole study on the SmarTech Publishing website.
What do you think the future of additive manufacturing will be for the automotive sector? Let us know in a comment below or on our Facebook and Twitter pages! Don't forget to sign up for our free weekly Newsletter, with all the latest news in 3D printing delivered straight to your inbox!