ADDITIV digital World 2020 has officially ended: what's the takeaway?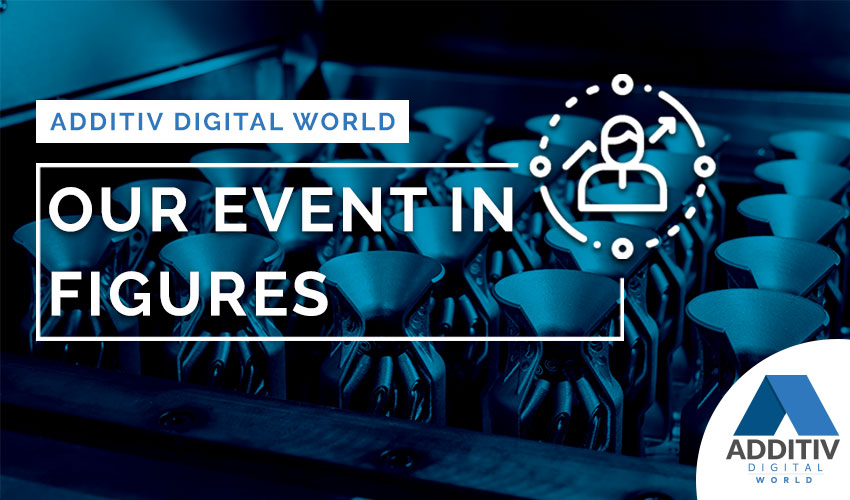 ADDITIV digital World, organised by 3Dnatives, officially came to a close on October 22nd at 6PM Eastern Time. Counting over 2,400 registrants, 65+ exhibitors and 24 speakers, last week's event is proof that the community's interest in coming together to share knowledge and meet still stands strong. As most of you know, following the postponement of physical events at the beginning of the year, the industry quickly realised 2020 would not be like any other year, new ways of connecting and sharing with people in the industry had to be explored. Back in April, the Digital Additive Manufacturing Marathon (DAMM), co-organised by 3Dnatives, was a first of its kind. The concept was simple: to create an online event that could function just like an online trade show, offering conferences and networking sessions to connect the community globally in times of social distancing. Our October event, ADDITIV digital World, also aimed to be a global event, free and accessible to everyone around the world. We suggest looking at some figures about ADW 2020 below to give you some insights on the behind the scenes of the event!
ADDITIV digital World in a few figures
As you know if you attended the event last Thursday, ADDITIV digital World offered panel discussions with speakers from leading institutions and companies, 6 in total, and networking sessions with 66 exhibiting companies. We counted 2,423 registrants and over 1,071 attendees. People attended from all over the world, 90 countries in total, with the USA, France, Germany, and UK, representing 60%.
The event sparked the interest of people from various sectors, including many outside of the additive manufacturing market! About 35% of registrants came from the 3D printing sector, which leaves another 65% coming from other industries including Manufacturing (12.5%), Education (11.3%), Aerospace (5.7%), Design (5.4%), Medical (3.7%), Automotive (3.4%), Construction (2.2%) and Other (17.1%). We were not surprised that the event attracted people outside of AM given that 3D printing technologies really are having an impact on all of the above.
Attendees were able to stay connected for as long as they wanted, whether that was to attend one conference, or to take part in the networking sessions only. This is one of the benefits of a virtual event, being able to easily choose what you want to follow, log on when you want, leave and come back later if necessary. During ADDITIV digital World conferences were made up of panel discussions on broad topics like the impact of AM on supply chains, design, metal or future applications. We had one industry focus on aerospace that was very well received, which reveals that specific applications of 3D printing are topics we can explore in later editions of the event. In fact, many participants have requested more focus on specific markets and industries, but also some different formats like the traditional presentations where one can delve in a subject more deeply or product launches, etc.
Watch the panel discussions again
We were very pleased with the quality of the panel discussions and we have to thank again the 24 speakers that took part in them. During the event, the 6 panel discussions were recorded and added to our Youtube channel for anyone that would like to watch them again or for anyone that missed the event.
We would also like to thank the sponsors of this edition, 3D Systems, PostProcess Technologies, Prodways, Meltio and DyeMansion! Let us know what you would like to see in future editions of ADDITIV. Any comments or suggestions are welcome: you can leave them below, write to us, or leave a comment on Facebook and Twitter! We hope to see you on the next one.