A.D.A.M project develops 3D printed personalizable bone implants platform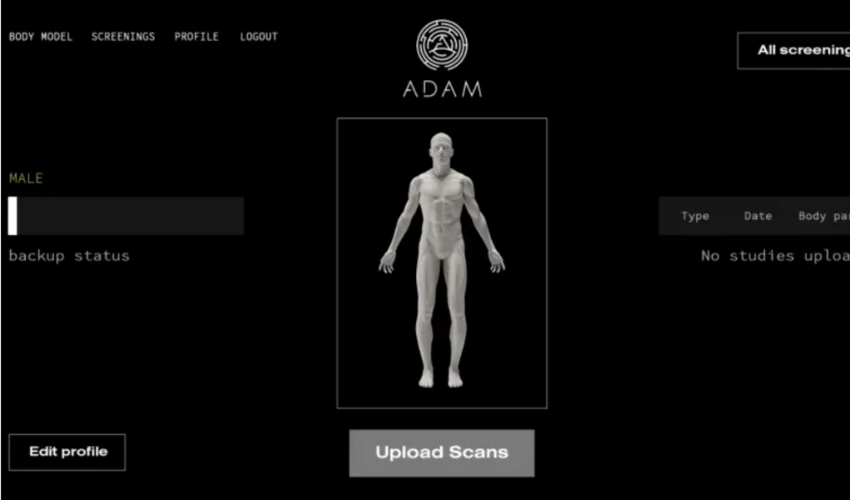 Founded in 2018 by 3D printing company Kwambio and WeFund Ventures in Ukraine, ADAM develops on-demand 3D printed bone implants. The initial vision of the company was to create a carshop-like infrastructure where any part of the human body could be treated like a replaceable part. In the end, the ADAM team decided to start the development of the project with a focus on bone implants. They developed proprietary 3D printing technology and material composites for these implants (biopolymer and bioceramic materials). They revealed that the first prototypes passed pre-clinical trials in wistar rats.
The solution imagined by ADAM aims to facilitate the surgical planning process. In fact, AM is increasingly being integrated in clinician's routine to evaluate and develop solutions for patients that are quick, tailor-made and cost-effective. Therefore, patients can upload and securely store their MRI and CAT scans on ADAM's digital platform. When the patient is in need of a bone implant, certified clinicians are able to use the platform to create a 3D model of the implant based directly on the patient's medical data.
The 3D model of the patient-specific bone implant can then be used for production, using proprietary 3D printers. Printing can take place at ADAM or directly on-site, according to preference. Production takes about 24 hours, which is substantially faster compared to existing alternatives. The material composites used also result in a lower cost of production than for titanium or PEEK-based implants.
Today, the ADAM team explained that successful results of the trials allowed it to file the Q-Submission to the FDA. The FDA's Q-Submission Program provides submitters an opportunity to have early collaboration and discussions about medical device submissions. In their response, the FDA confirmed ADAM biopolymer and bioceramic bone implants' 510(k) eligibility – 510(k) requires demonstration of substantial equivalence to another legally U.S. marketed device.
ADAM plans to complete the animal studies required by the FDA in 2021. Next, the company aims to receive regulatory clearance for bone implants and begin the sales stage in 2022. Bone implants, however, are just the beginning – in the years to come ADAM aims to launch R&D of blood vessels, heart valve and bronchial implants. You can find more information HERE.
What do you think of the ADAM project? Let us know in a comment below or on our Facebook and Twitter pages! Sign up for our free weekly Newsletter here, the latest 3D printing news straight to your inbox!