Aerosint and Aconity3D partner up to further develop Laser Powder Bed Fusion technology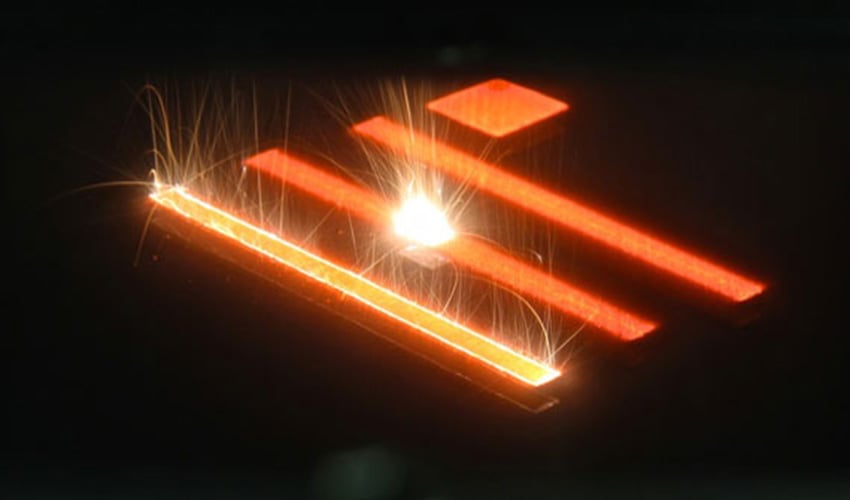 A new collaboration in metal 3D printing has been announced from two AM manufacturers, Aerosint from Belgium and Aconity3D from Germany. The former is an SLS 3D printer manufacturer and the latter a metal 3D printer manufacturer, specialised in Laser Powder Bed Fusion (LPBF) technology and post-processing equipment. Their partnership was founded to further develop LPBF technology in multi-metal applications.
Bringing multi-material capabilities to Aconity's LPBF process
Ultimately, this partnership aims to implement Aerosint's re-coating technology into the AconityONE LPBF 3D printer from Aconity3D. Edouard Moens de Hase, Co-founder and Managing Director at Aerosint said, "We are truly excited to partner with an OEM that has the same DNA as we have at Aerosint. Aconity is innovative and driven to solve challenges that haven't been addressed yet. Together we have all the technical expertise needed to develop very unique LPBF hardware and multi-metal applications." Indeed, the two companies are working together to bring multi-material capabilities to Aconity's LPBF process.
Yves Hagedorn, CEO of Aconity adds, ""What Aerosint has invented is very unique. An LPBF system with multi-material capabilities is unseen in the industry. Our customers have been waiting for these capabilities and we are therefore excited to start working on a potential solution for them. Multi-material is for us the next evolution of 3D printing and we are happy we can be pioneers here together with Aerosint".
Multi-material 3D printing has the advantage of enabling parts' optimisation and functionalisation like no other manufacturing technology. Aerosint gave the example of opportunities in 3D printing for rigid prosthetics with localised flexible cushioning for more patient comfort for example or creating colourful models such as toys.
What do you think of this new collaboration? Let us know what you think in a comment below or on our Facebook and Twitter pages! Don't forget to sign up for our free weekly Newsletter, with all the latest news in 3D printing delivered straight to your inbox!