The Cabin of Curiosities – 3D Printed Hub !
Published on April 4, 2018 by
Niru K.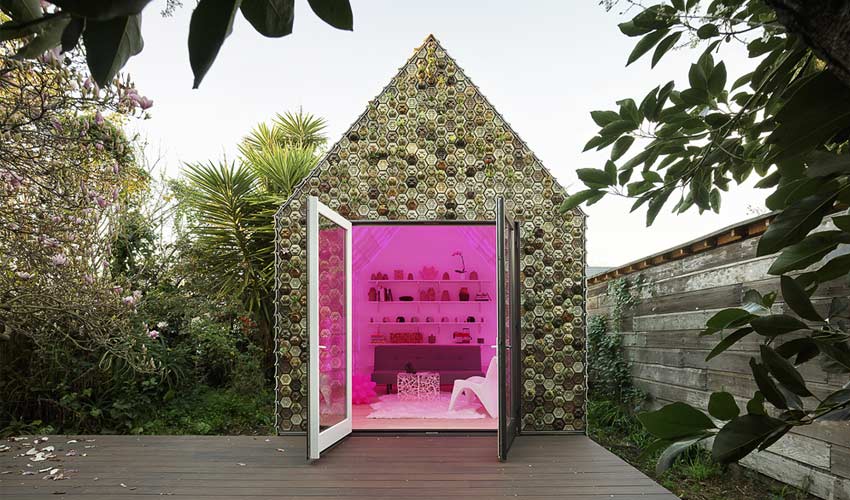 The American company Emerging Objects has recently revealed a 3D printed cabin, The Cabin of Curiosities, which is a building project that is a little out of the ordinary, with an exterior that looks more like a garden. At a time when additive manufacturing is starting to make a name for itself in the architectural sector, Emerging Objects is delivering excellent work and is proposing a new approach to construction. They hope to respond to the housing shortage affecting the San Francisco Bay Area.
Emerging Objects had already made a name for itself in the field of architecture when it presented its 3D printed structures able to withstand earthquakes . The American company specializes in 3D printing of living or working spaces, focusing on materials that are more respectful and friendlier to the environment; we can remember its use of tires as a printing material.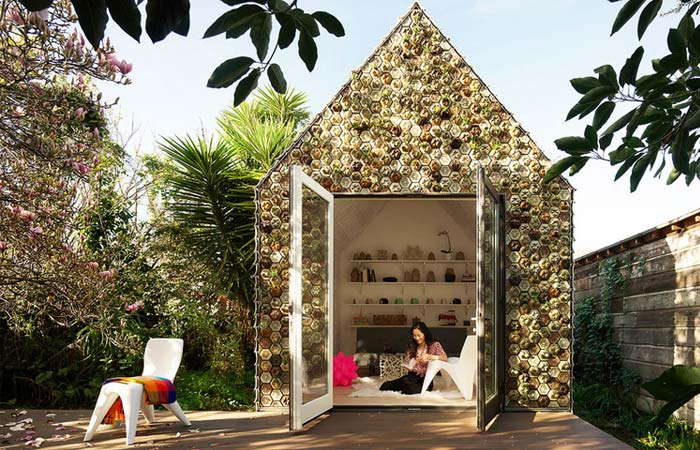 A 3D printed cabin full of surprises
This time, Emerging Objects presents The Cabin of Curiosities, which is composed of 4,500 ceramic-printed 3D tiles. It would be solid, waterproof and completely habitable, in addition to being rather pleasant to see and visit. The facade tiles have been printed in 3D from a mixture of cement, sawdust, salt and even grape skins.
The front exterior looks like a real garden: tiles in the triangular part of the wall have been designed to hold small plants, while on the roof and sides the tiles are more like stitches. Emerging Objects wanted to create a rather uneven aesthetic to give the hut a very artisanal side. For example, the company claims that there are not two identical tiles.
Inside, the walls were printed in 3D from translucent bioplastics composed of custom relief textures and colour changing LED lights. These translucent walls would fill the cabin with light, which would make it even more spacious. The interior of the house also features several 3D printed decoration elements by Emerging Objects.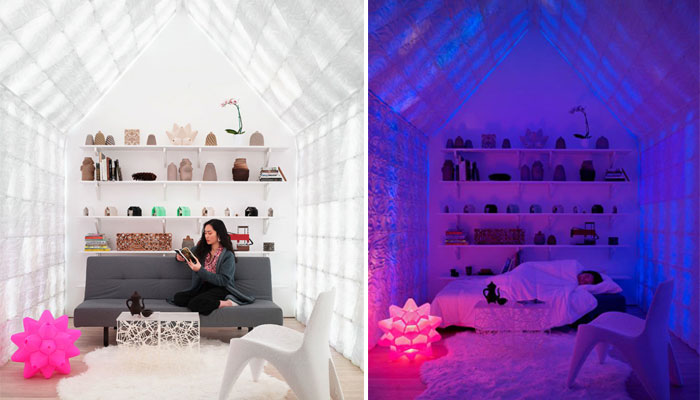 One of the designers at The Cabin of Curiosity and co-founder of Emerging Objects, Ronald Rael, explains: " It's not just a study of longevity or the structure of materials, it's also a study of 'aesthetic. We see the future as elegant, optimistic and beautiful . This project would bring all these points together, thanks to 3D printing. The manufacturing method offers more possibilities in terms of customisation: we could find this cabin at the end of our garden or create a larger one to respond to the housing crisis that affects the world today. An initiative reminiscent of New Story and ICON who wish to build homes of 200 square meters in just 24 hours and for $ 4000 only.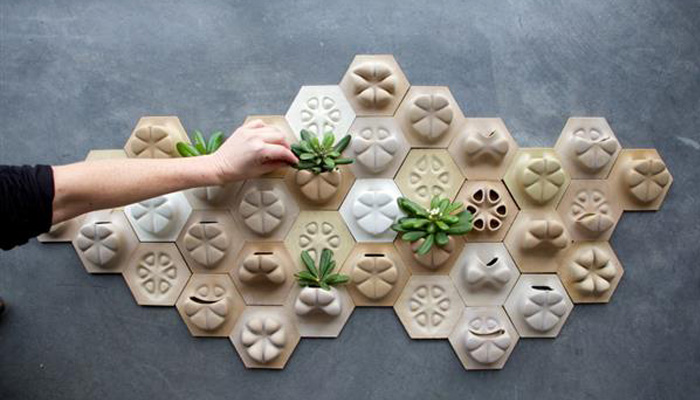 You can check out Emerging Works in the below video:

Find more information on the Emerging Objects website. Let us know in a comment below or on our Facebook and Twitter pages! Sign up for our free weekly Newsletter, all the latest news in 3D printing straight to your inbox!