The 3D Printed Carrot Aiming to Combat Food Insecurity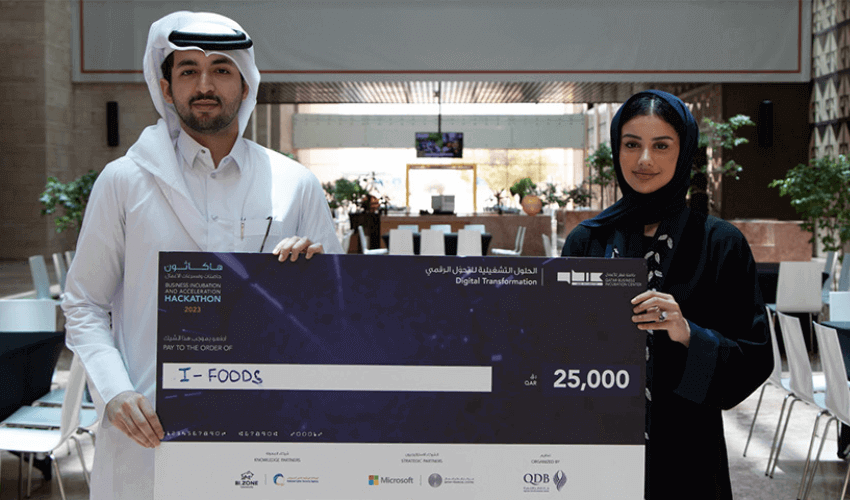 Imagine carrots growing in a laboratory under a microscope, then taking shape in three dimensions thanks to technological innovation. This is precisely what two Qatari students, Mohammad Fadhel Annan and Lujain Al-Mansoori, have achieved. They have developed a 3D printer capable of producing fruit and vegetables from laboratory-grown cells. Their long-term aim is to offer a solution to food insecurity that currently affects 258 million people in 58 countries and territories worldwide, and whose prevalence continues to rise.
Until now, the production of fruit and vegetables using 3D printing has mainly relied on the use of purees made from traditionally grown agricultural produce. However, this method faces major limitations, not least of which is the inability to mass-produce these products crucial to our diet. Into this situation comes two students from Carnegie Mellon University in Qatar who have set out to revolutionize this process by adopting an innovative approach. They opted for the use of laboratory-grown plant cells and the application of ultraviolet light to create 3D fruits and vegetables. Their initial results were nothing short of astounding. Indeed, they succeeded in printing a prototype carrot with nutritional value equivalent to that of a conventionally grown carrot.
The creation process involves a series of relatively simple steps. First, artificially grown plant cells are harvested and multiplied in a dedicated laboratory environment. These cells create the ink for the 3D printer, which is specially designed to react to ultraviolet light. What sets this innovation apart is that the process of 3D printing using ultraviolet light, known as masked stereolithography, traditionally used with resin materials, crosses a frontier by being applied for the first time to edible materials. Finally, the cells can be shaped and printed into the desired form using a machine that the two students built from scratch.
But why did they decide to start with a carrot? The answer lies in the fact that the carrot is one of the most studied vegetables when it comes to stem cells. Mohammad Fadhel Annan explains: "Transforming non-agricultural land into cultivable land undoubtedly represents a considerable financial investment. That's why we looked for an alternative. And that's how we discovered that 3D printing combined with the cultivation of fruit and vegetables in the laboratory could provide an answer to this fight against food insecurity". Indeed, in the context of climate change, the availability of arable land represents a major challenge. In Qatar, only 2.5% of the territory is suitable for agriculture.
This breakthrough, the result of collaboration between these two students, therefore presents opportunities for the evolution of agriculture and food security, both in Qatar and on a global scale. It opens up promising new prospects in the fields of food production and 3D printing. To learn more about their project and future plans, find out more HERE.
What do you think of this 3D-printed carrot? Let us know in a comment below or on our LinkedIn, Facebook, and Twitter pages! Don't forget to sign up for our free weekly Newsletter here, the latest 3D printing news straight to your inbox! You can also find all our videos on our YouTube channel.
*Cover photo credits : Carnegie Mellon University