Zurich students build a six-axis 3D printer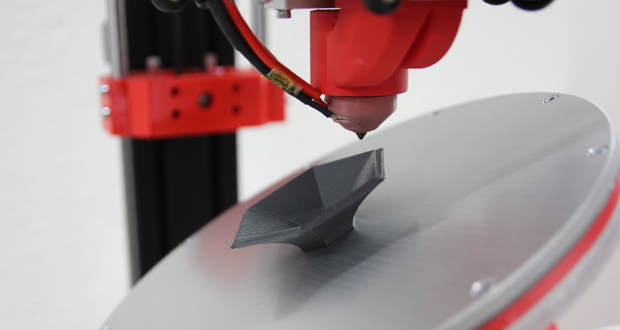 Two students from the University of Zurich of Applied Science have created a brand new 6-axis 3D printer. This printer includes the basic three-axis that you would already find for the printer head, but includes an extra three-axis for the printing plate, allowing for the printing of parts without a material support. Although the concept is not new (in 2016 the Japanese company ENOMOTO presented its 3D printer with 5-axis, which also allows for printing without material support) the commonality between them both is that the creators of these machines want those who are using them to print parts without requiring the use of a support. Such printers also present the possibility of printing smooth curves, by increasing the inclination of the printing plate when the filament is extruded laterally.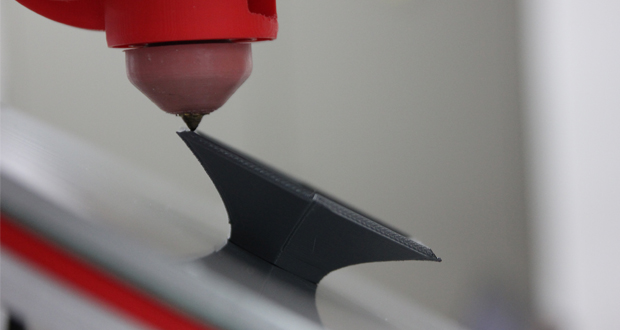 The two Swiss students, Oliver Tolar and Denis Herrmann, designed their first prototype of their 3D printer and have equipped it with a printing chamber that can be tilted on 3-axis in addition to the three typical axis of X, Y, and Z. Because the two inventors have not had the time or resources to develop software that can simultaneously move the print head and the tray, their printer therefore can only tilt to handle overhanging objects but cannot tilt the tray during extrusion to create lighter curves.
Despite these limitations to their project, their 3D printer offers significant advantages. An example of this can be seen when printing hexagonal structures. Each side of the hexagon can be printed on the same axis in a straight line and not diagonally. This ensures that all sides have the same strength.
Do you think that these Swiss students have found a way to make 3D printing easier? Are you interested in learning more? Let us know in a comment below!