4D_Additive, the CAD software suite for additive manufacturing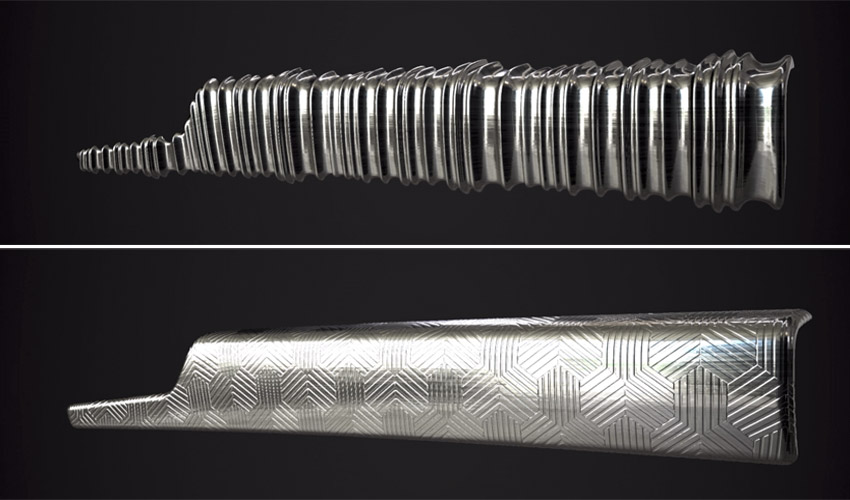 At the origin of any 3D printing process is the 3D modeling process: obtaining a 3D model is essential to create your part, whatever the sector of activity. This key step uses CAD software that offers a number of features to optimize the manufacturing process and minimize the risk of errors. Examples include the creation of supports, topology correction or material removal. Today, there are many solutions that reflect the full potential of additive manufacturing. Among them is the 4D_Additive software developed by CoreTechnologie. The solution offers exact geometry modeling and allows all types of models to be checked and repaired. We met with the General and Technical Director of CoreTechnologie France to learn more about 4D_Additive and understand its main benefits for 3D printing.
3DN: Can you introduce yourself and CoreTechnologie?
CoreTechnologie was created in 1998. Our headquarters are in Germany,  but most of the development is carried out in France. We are located in the United States, Japan, Ireland, we have resellers in Italy, Russia, India and Korea. We innovate for the interoperability, analysis and correction of CAD data. Our best sellers are the 3D_Evolution® software (conversions, migration, simplifications) and 3D_Analyzer® (viewer, analyses, control/validation).
I am responsible for the group's software development. My main missions consist of organizing the technical teams and their projects, integrating evolution requests and, with our Director of Research and Innovation, anticipating the technical needs of clients and subcontractors.
A few years ago, like many manufacturers, we anticipated the explosion of the additive manufacturing market. We have grown our technical know-how and decided to diversify by developing a CAD data preparation software dedicated to additive manufacturing. 4D_Additive® innovates by using exact geometry modeling, with existing solutions using triangulated geometries. To reward our technological performance, 4D_Additive® was nominated for the 2019 GLOBAL INDUSTRIE Awards in the New Technologies category.
3DN: What are the main features on the 4D_Additive ® software?
Its DNA incorporates the best of our technologies. This software provides all the necessary functionalities to prepare a CAD model up to its 3D printing and for most existing processes. 4D_Additive® imports data from many native and standard formats and then repairs poor or corrupted models with its 3D printing tools: automatic reclosing, removal of overlay elements, topology corrections, etc.
Then, our solution offers an arsenal of analysis functions to adapt the model to manufacturing constraints, define the best orientation, optimize the filling of the printing plate and finally create supports (simple, honeycomb…) when necessary. Other more specific features, such as textures, are also available. 4D_Additive®'s workshops and tools "work" in exact modeling. They are more accurate and efficient on the models. This technical added value is a great economic lever: perfectly printable parts are obtained more easily, quickly and with greater precision.
3DN: You've developed a module to add textures, what does it consist of?
The idea is to be able to modify a 3D model to add a surface texture, a particular granulosity. In practice, this means finely deforming the surface in an area of the model to recreate the granulosity of a material such as leather, for example, or to produce a visual effect by repeating geometric patterns.
3D printing is particularly suitable for manufacturing this type of part because it allows these details to be easily generated and small series parts to be produced quickly. Here again, the benefits of using exact geometry are considerable: ease of creation of the areas to be textured, better application of textures to the surface and creation of a less "greedy" adaptive triangular mesh for the generation of the 3D model.
4D_Additive allows you to read Substance files giving a wide choice of materials (textures) created by Substance by Adobe software. Immersive and aesthetic, textures make it possible to create unique models. Our users access thousands of customizable Substance Source® textures and can easily create their own textures with Substance Designer®.
3DN: How can 4D_Additive software enable mass customization?
First of all, by the extraordinary ease with which these textured models are generated. Secondly, because the possibilities for customization are limited only by the imagination of the designer. All visions, all ideas can become reality.
Industrial customization is a technical challenge and all requests must receive the same manufacturing quality. By working with the exact models, we respect the design and model, without interpretation, for a very large print quality.
3DN: Which sectors do you target? Why is the addition of textures particularly interesting for them?
Automotive, aeronautics and general manufacturers in all sectors that capitalize on a signature design and customer experience. Customers – B2B and B2C – want products that reflect their image, customization is becoming the norm. At a controlled cost, additive manufacturing makes it possible to meet this demand in a concrete way.
3DN: Any last words for our readers?
Precision additive manufacturing offers an innovative and creative new impetus to manufacturers. Customers and subcontractors can rely on our software solutions to support them technically and economically. Find more information on 4D_Additive HERE.
What do you think of the 4D_Additive software? Let us know in a comment below or on our Facebook and Twitter pages! Sign up for our free weekly Newsletter to receive all  of the latest news about 3D printing straight to your inbox!