3YOURMIND receives €1.3 million to integrate AI in its software solutions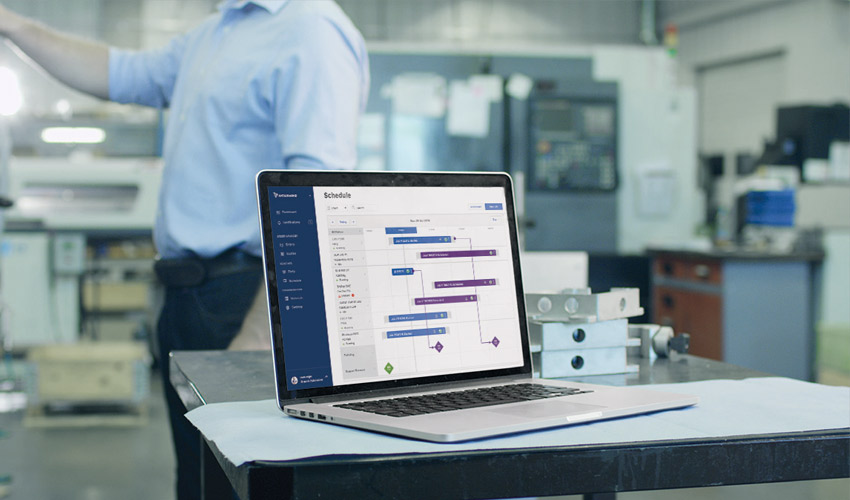 German company 3YOURMIND, which specialises in the development of software to automate additive manufacturing processes, has received €1.3 million in funding to integrate machine learning and artificial intelligence solutions into its software. This should further accelerate the automation of additive manufacturing processes in companies and provide faster access to this famous Industry 4.0.
In 2017, 3YOURMIND had already raised 10 million euros, a clear sign of its willingness to flood the 3D printing market and to propose more efficient solutions. The company has since developed several programs that optimise the workflow, identify parts compatible with 3D printing, automate the management and processing of orders related to additive manufacturing, etc.
3YOURMIND receives an additional €1.3 million to better automate processes
Now, 3YOURMIND explains that it wants to strengthen machine connectivity and link its software suite to machine learning to ensure in-depth optimisation, reduce processing costs and move additive manufacturing to truly automated workflows. Stephan Kühr, the company's CEO, explains: "Our software makes it simple and cost effective for companies to enter and scale additive manufacturing. By adding more machine learning to our software we will multiply the effectiveness of AM programs. AM is already a data-driven production method, and we are the leading company to focus on connecting and optimising workflows using that data. 3YOURMIND is developing the software infrastructure to a level of automation we call agile manufacturing; the ability to quickly and accurately adapt production to customer needs and company resources."
The €1.3 million financing is part of Pro FIT Berlin's "Smart 3D Printing" project. It began in October 2018 and lasts two years. Within this context, 3YOURMIND will add artificial neural networks (ANR) to its software. These will provide a better understanding of some programming issues and processes and good practices for industrial-scale production. As additive manufacturing is still a relatively young sector, there are still many unresolved challenges. 
The 3YOURMIND team explains that they will analyse parts' information and platform usage from optional environments. Based on these analyses, it will evaluate non-sensitive data to identify and code models. Each development test will be directly integrated into the software for further validation. European and American customers have already been chosen to test the software and report any anomalies. You can find more information in the official press release HERE.
What do you think of this funding? Let us know in a comment below or on our Facebook and Twitter pages! Don't forget to sign up for our free weekly Newsletter, with all the latest news in 3D printing delivered straight to your inbox!