#3DStartup: Tailored Fits moving forward on insoles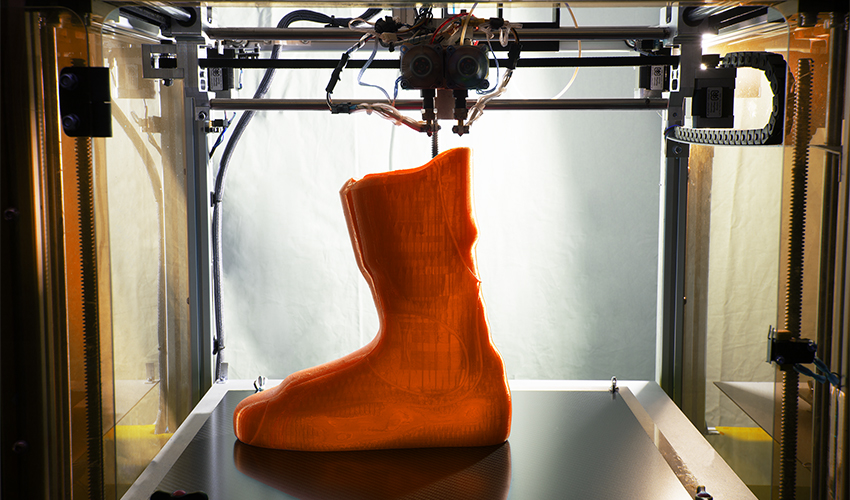 The demand for customised products is a growing market. One company that is catering to this demand is TAILORED FITS. Based in Switzerland the company was founded in 2016 and are using 3D technology to create custom insoles for you use in various sports connections. We meet up with the company to get behind them, learn about their products and what's up next.
3DN: Can you tell us a bit about tailored fits and its connection to 3D printing?
TAILORED FITS has started to fix known sports fit issues. The remedy of these problems is possible with conventional industrial manufacturing processes only conditionally or with a great deal of work. Because of these issues, we have gone in search of technologies that allow us to create and produce highly individualised custom-made products that no longer have these fitting issues. This search ultimately led us to additive manufacturing after several attempts. This technology in conjunction with 3D scanning technology forms the basis of our business model, which makes us a service provider for the implementation of custom fit through 3D printing.
3DN: Can you introduce us to the manufacturing process of your 3D printed products? Which 3D printing technology do you use?
After capturing the body data of the consumer with a mobile 3D scanner, we translate the consumer's scanning and biometric data into a product that is perfectly tailored to the consumer. With the use of our technologies, we achieve the optimum in fit and performance that is not yet available on the market. The transfer of the data into a product design takes place automatically in the background via our digital supply chain. Once the 3D model of the product is created, we individually manufacture for the consumer his product using FDM technology. We rely exclusively on this technology, since only this variant of additive manufacturing allows completely closed cavities to be created, which make our products highly insulating in winter. As material for our wearables we use a TPU with the Shore-A hardness 93.
3DN: The market for sports equipment and sports equipment is highly competitive. What are the benefits of 3D printing in the sports segment?
Currently, the sporting goods market knows only the mass trade in sporting goods and only a very small percentage of traders is even able to quasi-individualise these products with a lot of know-how. This know-how is very special and always an extract of the experience over decades, which is very difficult to replicate. With our technologies, we make exactly this experience digitally replicable and are able to produce and deliver the perfectly matched product for every consumer. Both are so far unique in the world of the sporting goods trade.
3DN: What are the next goals of Tailored Fits?
In the near future, we strive to expand our dealer network in Europe in order to place our products on the market and to generate the necessary relevance and reach. Hereby we want to increase an increase of the output of articles and to establish our products on the market. In the long term, we want to expand the TAILORED FITS brand into a reference in the sporting goods market for individual sports fit.
3DN: How do you see the future of additive manufacturing in sports?
We see the future of additive manufacturing in sports as promising as long as the technology is used to create value-added products for the consumer. The associated and possible mass customisation for products is certainly a driving force here, which will help Individualised products for athletes to make a breakthrough.
3DN: Do you have any last words for our readers?
Customised sports items offer the athlete clear benefits in terms of power transmission, risk of injury and comfort. Thus, the performance of the athlete increases so that he can pursue his favourite sport longer and more enduring.
Check out the TAILORED FITS collaboration with Materialise here:
What do you think about TAILORED FITS and their concept? Let us know in the commentary below or on our Facebook and Twitter page! For future updates, don't forget to sign up to our free weekly Newsletter, with all the latest news on 3D printing delivered straight to your inbox.