#3DStartup: Spare Parts 3D on their 3D Software to Digitalise Spare Parts Easily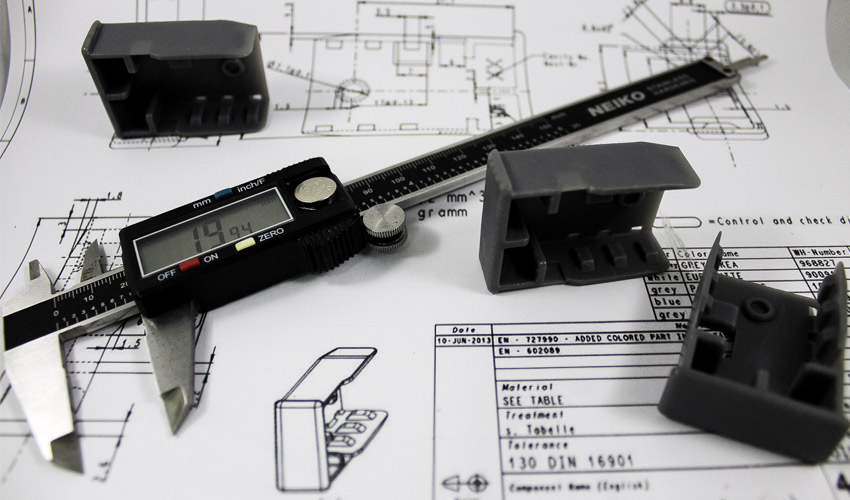 Over the last two years, Spare Parts 3D has worked at developing a 3D software to digitalise spare parts and establish a qualified network of production in over 70 countries across the world, therefore building a strong notoriety in the 3D printing industry of spare parts.   We interviewed the founder, Paul Guillaumot, who told us how he established his company and his vision of the industry's potential. The key is offering customisation by being able to provide tailor-made parts to both manufacturers and customers, enabling distributed production.
3DN: Could you present yourself as well as your link with 3D printing?
I am an engineer 'Arts et Métiers'. I started my professional career first as a consultant for a big American company, Oliver Wyman, before following four collaborators in their entrepreneurial adventures to establish the consulting firm Theano advisors. I was their first employee and when I left two years later, we were 40 consultants, it was a pleasant experience.
After three years of consulting, I wanted to focus on something more concrete, more operational. Given my educational background, I knew about 3D printing technologies and I had always followed their development because I firmly believed in their capacity at drastically changing production thanks to more flexibility and most importantly the opportunity to decentralise production.
And also, I grew up in a family of entrepreneurs and I always wanted to create my own company. I therefore established Spare Parts 3D.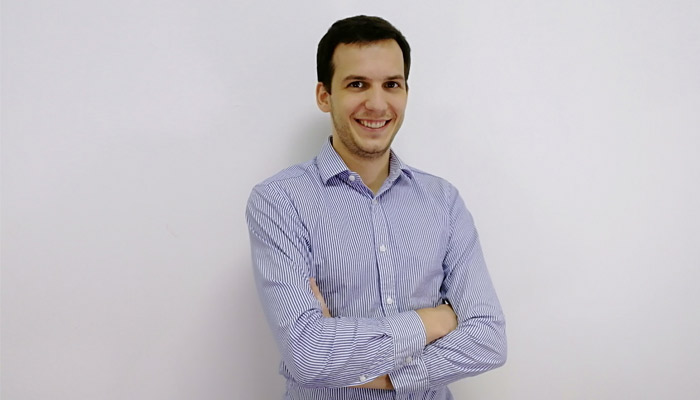 3DN: How does Spare Parts 3D function?
First of all, before being a company focused on 3D printing, we offer solutions for spare parts. We work with 3D printer customers, but also manufacturers to whom we supply parts when they need them, where they need them.
Our services are structured in three blocs: consulting, engineering, production.
The consulting part aims to answer two questions: what parts can I produce and what will be the financial impact linked to the implementation of solutions to the production of spare parts. During this preliminary part, we usually help companies analyse their catalogues of parts to give them a macro view of the technologies which should be used and potential savings, we also carry out some concrete studies to justify technical and economic characteristics that our solutions offer.
The engineering phase consists of constructing a digital inventory. From the design and supply chain data we gather, up to the qualification, we put during that phase the processes, methodologies and tools in place in order to digitalise the inventory and prepare for production.
The last bloc is production. For this service, we work in collaboration with a network of production partners everywhere in the world in order to produce the parts for our clients. This network is standardised on a different number of technologies, machines and materials that we have qualified and we insure the quality of production. We are responsible of the quality of the products delivered to our clients and our processes insure the repeatability of our production in the world and in time. It is in other words a model of uberisation of the tools of production where we buy their machines everywhere in the world.
3DN: Is it possible for you to 3D print any spare part today?
No, we clearly have many technical limitations. It should be noted that in the spare parts we can find electronic maps, engines, more complex assembly of parts, some very big parts or with very specific materials. Of course, the catalogues of parts vary tremendously depending on the industry and the products. In the industry of home appliances that we are very familiar with we estimate that we are able to create more or less 10% of spare parts possible, given the technicalities and specifications of the manufacturer. We can find, between many things, buttons, locking hooks, the wheels of washing machines, electrical boxes, etc.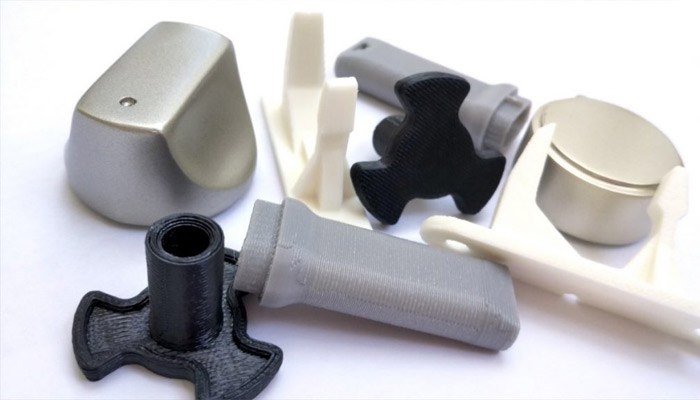 3DN: What are the 3D technologies which you use?
We use approximately all the technologies of plastic and metal production available.
The multitude of the pieces' types means that to cover the biggest number of realisable pieces, we need to use all the available technologies. In the examples I gave you, the buttons are realised in SLA, the wheels in MJF, and the electrical boxes in FDM, each of these technologies has its preferred sector of application.
The vast number of technologies required to address the problem of detached parts is often a sales argument for our clients who sometimes consider buying machines and producing themselves. If they do so they will need to buy many machines, develop an expertise on a number of technologies and very probably they will not have enough needs on each machine to justify their investment.
3DN: Who are your clients? What are your future projects?
In the home appliances field, we work with Whirlpool, Electrolux and Vestel. But we also expand in other fields because the problem of spare parts exists everywhere! Therefore, we work with CMA-CGM and MacGregor in the maritime and energy field, additionally with Agilent and Cohu for special spare parts of machines in the medical and electronic field.
We have multiple projects for the maritime and energy field specifically in collaboration with the classification associations in order to create the standards and transfer the technologies and qualifications for spare parts printed in 3D.
3DN: According to you, how can 3D technologies impact the supply chain?
I am usually careful when I answer this question. The supply chain of spare parts is comparatively small so I am not capable of giving you a global response.
For the field of spare parts, we can see the impact of the digital inventory: no more need for warehouses, local production with less transports, no more customs issues, etc. It is clear that the potential impact is important and very certainly frightening for logistics' companies.
The more technical capacity we will have to produce a large number of parts, the more the cost of production of 3d printing will go down to make economically possible the production of new pieces. As a result, our impact on the supply chain will be greater!
3DN: One last word for our readers?
We are continuously growing and we are hiring in a variety of sectors. All our offers are on our site spare-parts-3d.com, so do not hesitate to apply.
Let us know what you think about this article in a comment below or on our Facebook and Twitter pages! Don't forget to sign up for our free weekly Newsletter, with all the latest news in 3D printing delivered straight to your inbox!