#3DStartup: Pint Develops Advanced Metal Alloys for 3D Printing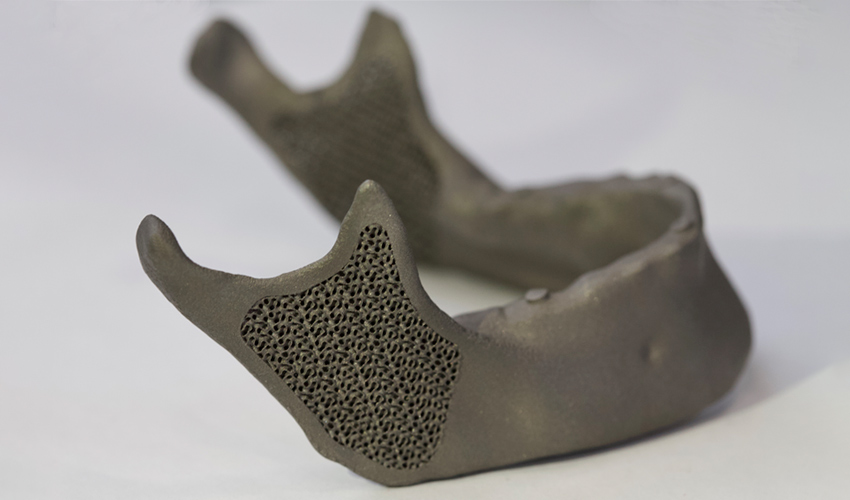 Advances in additive manufacturing technologies are enabling major companies in the industry to develop new and innovative solutions, not only in terms of machinery, but also with materials. In particular, metal 3D printing is gaining popularity in all kinds of industries, including aerospace, automotive, medical and aeronautics. Emerging solutions are often becoming more affordable and with increasingly compatible materials. Still, research into metallic materials applied to 3D printing is almost limitless. In this context, it is worth highlighting the role of those small companies that are carving out a niche in this field to offer new alternatives. One of them is the French company Pint which is dedicated to the development of titanium alloys for additive manufacturing. We met with its president, Paul Didier, to learn more about these materials, the industries they are aimed at, and even the possibility of creating parts with 4D printing.
3DN: Could you introduce yourself and your connection to 3D printing?
My name is Paul Didier and I am the President of PINT. After a degree in mechanical engineering, I had the opportunity to do a Ph.D. in 3D printing of titanium alloys for medical purposes. After my thesis, I decided to start an entrepreneurial adventure in this sector that I am passionate about.
3DN: What is Pint and how did you come up with the idea to found this startup?
Pint was born from the valorization of various research works of the LEM3 laboratory, around metallic 3D printing and titanium alloys. Through Pint, the objective is to use our expertise in metallurgy and mechanics of materials as a service provider. Our proposition essentially is to meet the expectations and industrial needs of various sectors interested in metal additive manufacturing, with a pronounced appeal for the development or optimization of alloys and the development of components with an innovative character.
3DN: Could you tell us more about the LPBF technology that you use at Pint?
We work exclusively on the Laser Powder Bed Fusion (LBPF) process. This process is one of the most widely used today and is receiving increasing industrial interest. As its name suggests, it involves the selective melting of powder layers using a laser to produce complex parts. The process offers many advantages, including almost unlimited freedom of shape. But the processing of materials by melting a powder presents particularities at the metallurgical and thermomechanical level. It is on these points that we have our our specific expertise. To meet industry needs, our manufacturing resources are completed by metallurgical and mechanical characterization equipment, but also by powder flowability measuring and surface treatments possibilities.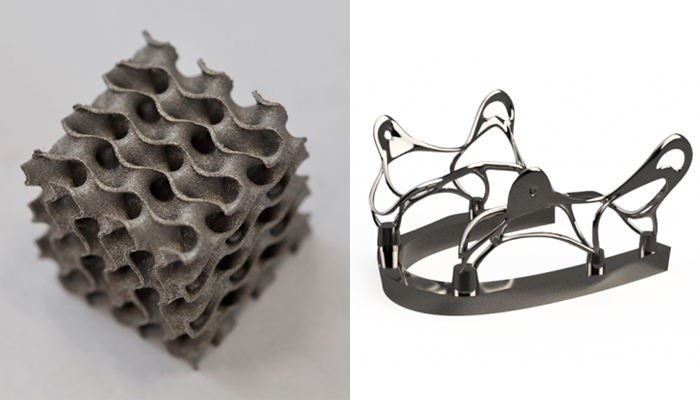 3DN: What are the properties of titanium in 3D metal printing? And what exactly is 4D printing?
We are working on the development of non-standard titanium alloys to improve performance and functionality. The first example we can cite is a so-called 2nd generation titanium alloy that has potential within the medical sector. It has an elasticity that is closer to the one from bones without compromising strength and consists only of bio-inert elements (e.g. no aluminium or vanadium). The second example of alloys in which Pint is involved are smart materials. They allow the possibility of 4D printing, i.e. 3D printing of an object capable of changing its shape/properties after being manufactured. Nitinol is the most widespread and well-known shape memory alloy: after being deformed, it can return to its initial shape when heated. As an example, it can be used to make intelligent actuators in the space, automotive or aeronautical industries.
3DN: Which sectors are you targeting? Could you tell us about some of your projects?
Because of the research history that Pint is based on, we have a particular interest in the medical sector. In addition to elastic alloys, we have also been working on different design and optimization methods for additive manufacturing (DfAM). The objective is to integrate a digital patient in the design of a medical device, and more specifically the mechanics of the peri-implanted bone in contact with the implant, to ensure the best bone durability. In the medium term, we wish to put these developments into practice in the veterinary field and propose new generation devices.
At the same time, we want to apply our expertise to specific client needs and issues with different levels of support and in different sectors. We are already working for several customers in various sectors: aeronautics, space, luxury or medical.
3DN: Any last words for our readers?
We would like to thank 3Dnatives for this exchange and we are very happy to have modestly helped them in their mission to democratize 3D printing. Do not hesitate to contact us for any need or problem around metal additive manufacturing. You can find out more information about us on our website HERE.
What do you think of the technology from Pint? Let us know in a comment below or on our Linkedin, Facebook, and Twitter pages! Don't forget to sign up for our free weekly Newsletter here, the latest 3D printing news straight to your inbox! You can also find all our videos on our YouTube channel.
*Cover Photo Credits: Pint