#3DStartup: Cubicure and Hot Lithography Process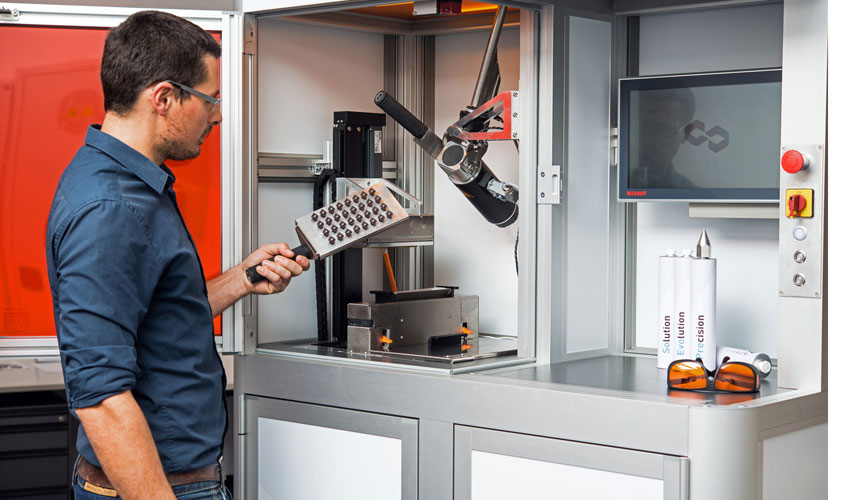 In 2015,  Cubicure was founded by Prof. Dr. Jürgen Stampfl and Dr. Robert Gmeiner. That same year they won the S2B award of the Rudolf Sallinger fonds and came in second in the "Call Pro Industry" funding program, all indicating a promising future. The company works to develop quality additive manufacturing of high performance polymers used in industrial settings and have since 2017 offered a specially developed and patented 3D printing facility and materials for it. We met with Dr. Markus Pfaffinger, in charge of Cubicure's business development, to learn more about the companies newest developments and the benefits they bring.
Can you introduce yourself and Cubicure?
Dr. Markus Pfaffinger has studied Biomedical Engineering at the TU Wien. He received a doctor's degree in the field of mechanical engineering for his work about the lithography-based additive manufacturing of ceramics. Since 2017 he works at Cubicure GmbH, responsible for business development.
Cubicure GmbH was founded in 2015 as a spin-off of the TU Wien. Cubicure is active in the field of stereolithography-based additive manufacturing of plastic components. The goal of Cubicure is to combine high manufacturing precision and surface quality of the components with good thermo-mechanical properties. Thus, printing fully functional polymer parts.
This is possible through newly developed photopolymers in addition with a new and innovative 3D printing process, the Hot Lithography. With this combination of material and process, it is possible to produce photopolymer-based plastic components which allow applications in industrial and technical environments.
Can you tell us more about the materials you developed? 
The aim of Cubicure is the additive manufacturing of polymer parts with outstanding impact strength and heat deflection temperatures while at the same time, having the highest possible surface quality.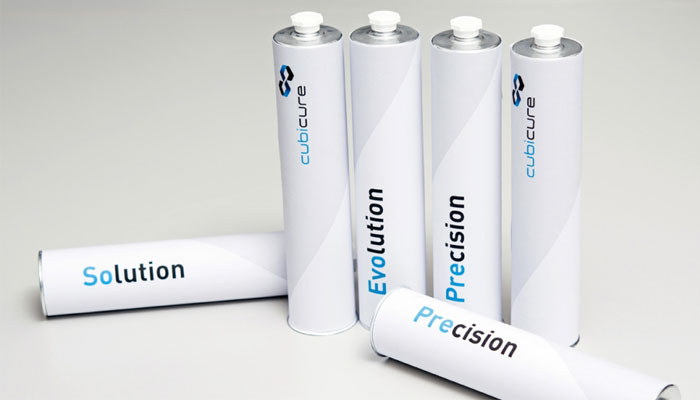 Cubicure offers high performance polymers for the additive manufacturing of polymer parts for industrial applications and objects of daily life.
Those resins are highly viscous and cannot be processed in any commercial stereolithography production site until now.
They are especially developed and optimized for the processing in the Cubicure`s Hot Lithography-based 3D-printer Caligma 200. This machine can process highly viscous, photosensitive resins under elevated temperature.
Can you tell us more about the process Hot Lithography? 
The technology's core is a specially developed and patented heating and coating mechanism which is capable of processing resins and pastes of the highest viscosity at operating temperatures up to 120°C.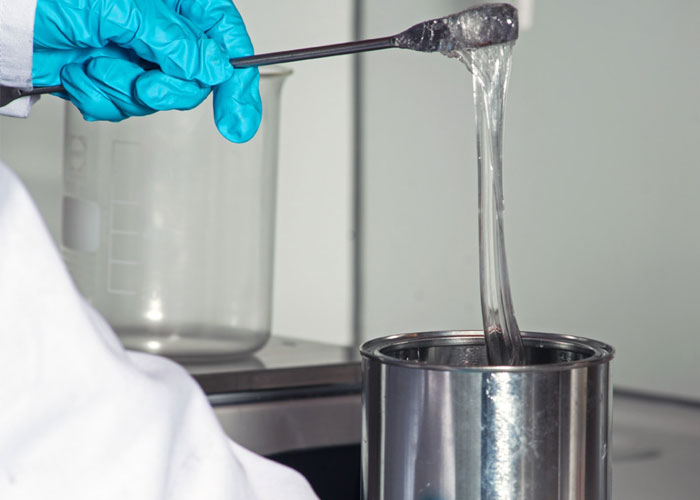 The temperature of all process elements can be precisely controlled. In either case, it is necessary to avoid temperature peaks and local overheating. The specially developed hot coating technology got patented.
For material exposure, a high precision laser-scanner-system is used. Available light wave lengths are 375 nm in the UV range and 405 nm in the visible blue range. The used wave length also allows the processing of filled and colored material systems as well as the printing of transparent and colorless parts.
"Hot Lithography" enables the additive processing of technically relevant plastics of highest precision for the first time!
What are the advantages of customizing the 3D printing materials?
Shape on its own does not fulfill function! In the world of industrial parts and high-quality user products, the used material is crucial. The demands are as manifold as the production environment itself.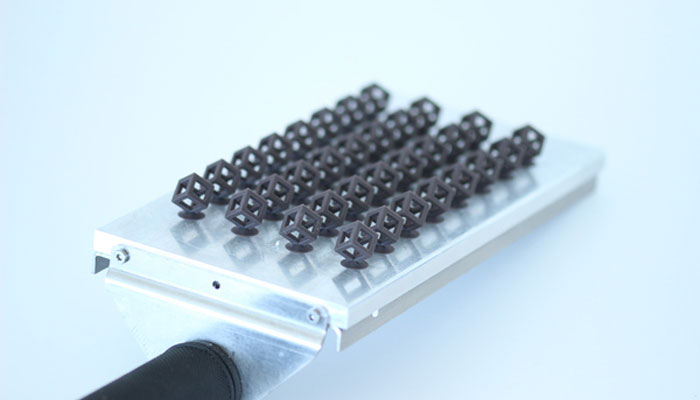 Cubicure has set itself the objective to support its customers in their development and production projects at the best possible rate.
Beside the photopolymers Cubicure Evolution (for functional prototyping applications) and Cubicure Precision (for high precision and micro parts) Cubicure offers the possibility to customize material properties or to develop new photopolymer formulations. Thus, application specific requirements to 3D-printed polymer parts can be mastered.
Who are your clients today and your future projects?
With our production plant Caligma 200 we are aiming especially for industrial customers (mainly R&D departments) in high-tech applications as well as research organizations.
Our customers are out of diverse industries, namely engineering, suppliers industry, electronics, energy, aerospace and MedTech.
Furthermore, we are interested in placing our Hot Lithography in the portfolios of additive manufacturing service providers.
Cubicure is continuously developing new materials to expand the fields of applications and customer industries of its Hot Lithography Technology.
Any last words for our readers?
Cubicure GmbH is an innovative, market- and customer-oriented technology company.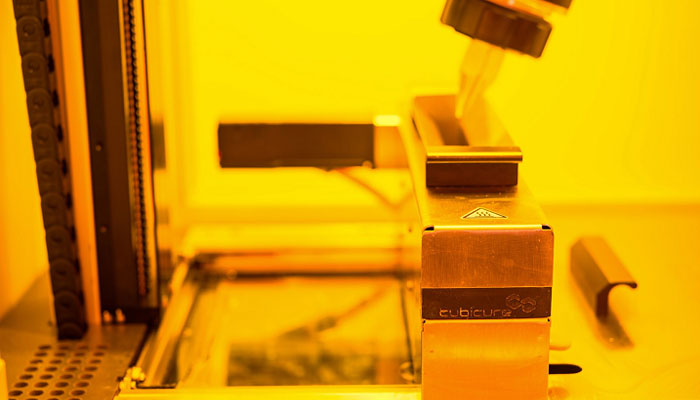 If you have any questions about our process, materials or business model please feel free to contact us.
What do you think about Cubicure and their work? Let us know in the commentary or on our Facebook and Twitter page! For future updates, don't forget to sign up to our free weekly Newsletter, with all the latest news on 3D printing delivered straight to your inbox.