#3Dstartup: CASTOR on unlocking the benefits of industrial 3D printing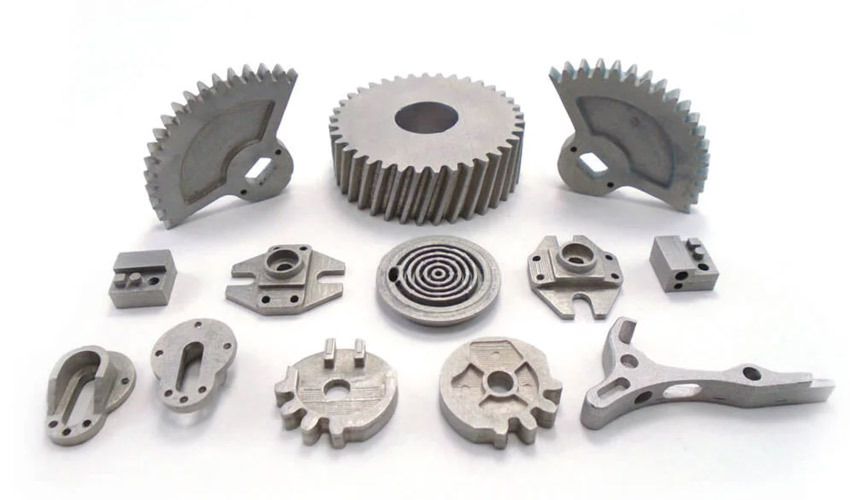 Our 3D startup of the month, CASTOR, comes from Israel and has developed a software solution to help manufacturers reduce their lead times and manufacturing costs in 3D printing. Its objective is to take advantage of all the benefits of additive manufacturing and to allow manufacturers to be more competitive. With this solution, users can analyze and determine the printability of a part, choose the right technology and material, and retrieve real-time data on the performance of printed parts. We met with Omer Blaier, CASTOR's CEO, to learn more about how this platform works and the benefits it can bring to each industry.
3DN: Can you present yourself and tell us about your relationship with 3D printing?
My name is Omer Blaier and I am the CEO of CASTOR. I am a Mechanical Engineer and I hold an MBA in Entrepreneurship and Innovation, both from Tel Aviv University. I entered the world of 3D printing about ten years ago when I started working at Objet Geometries (later merged with Stratasys). As R&D Project Manager I used to initiate, plan, execute and deliver new products to the market.
3DN: How did the idea of creating CASTOR come up? Who is it for?
The key to building a successful product is to listen to people's needs and what I discovered throughout this decade in the field is that manufacturers are either not up to speed with the leaps of 3D printing technology or do not have the in-house expertise to take advantage of this progress. This is how the idea for the CASTOR software was born. The next step was getting together the right people. That was easy, I first met Elad Schiller and David Calderon 18 years ago while serving the Israeli Air Force and we stuck together ever since. Aside from trust, I knew they had the technical and business acumen needed to build CASTOR.
CASTOR is intended for both additive manufacturing experts and non-experts. For non-experts, CASTOR is an easy-to-use software which requires minimum input by the user to help her make more informed decisions. For additive manufacturing experts, the biggest benefit is the automation of the currently manual and highly time-consuming part screening process.
3DN: How does the Castor software work? What are the benefits of using it for the industry?
CASTOR conducts a technical and economic analysis of CAD files and provides detailed feedback for which parts it would be beneficial to use 3D printing instead of traditional manufacturing methods. It recommends the most suitable combinations of 3D printer and printable material for based on the parts' requirements. It also estimates the cost of production and lead-time for each part, visualizes the break-even points for 3d printing and traditional manufacturing methods and then connects the manufacturer to a service bureau that can print and supply the part.
Manufactures can derive value from using CASTOR throughout the cycle – from the initial design to mass production and spare parts. In the design stage, the software enables the user to take advantage of the unique capabilities of 3D production, such as combining multiple parts into one or reducing weight and complexity of parts. In the different stages of production, the software enables manufacturers to reduce the high costs associated with producing small quantities of parts and helps them reduce lead time for parts considerably. For example, using CASTOR Stanley Black and Decker were able to save 8 weeks of lead-time and 50% of the cost over a family of parts in their Engineering Fastening facility in Danbury, CT (read more here). Finally, it is a tool for inventory digitalization, resulting in lower costs of maintaining spare parts.
Beyond manufacturers, CASTOR enables AM providers (3D printer OEMs, service bureaus and material companies) to hear the pulse of the market and grow their AM business using our software. Our latest collaboration with Evonik led to a part screening tool with its own look and feel, powered by CASTOR's expertise. Anyone can give it a free try.
3DN: In your opinion, what is the adoption of additive manufacturing like? What are the main limitations you have seen?
We see a continued trend in using 3D printing beyond prototyping and towards end use part production. However, the magnitude of this trend largely depends on the industry, vertical and company. In general, we see the price per part reducing dramatically, due to increased competition, particularly in plastics and expect the same the same to happen in metals, in 2021.
Producing a part in 3D printing and in traditional methods results in parts with different mechanical properties. This often deters manufacturers from 3D printing currently traditionally manufactured parts. The switching costs to 3D printing are high, and companies are concerned of investing in the technology without certainty about the outcome. Costs like hiring experts and investing time in screening thousands of parts and analyzing all the data are remarkably high. By minimizing the complexity and length of the screening process, these costs are inherently lower.
3DN: Where do you see your company in the next 5 years?
We are working full speed on CASTOR Enterprise – an advanced version of CASTOR which will includes different integrations to CAD/ERP software and also recommendations for optimizing and re-designing parts for AM, to enable a much more streamlined and effective part screening process.
I believe that in the next five years, 3D printing will come a long way towards widespread adoption. We will see tremendous number of materials, printers and technologies emerging to the market. When this happens, manufacturers will face a difficult task in choosing the best fit combination of those for each specific part. The problem CASTOR will be solving then is complexity management.
3DN: Do you have any last words for our readers?
We believe that the process of part identification is the stepping-stone to additive manufacturing. Automating this process and coupling it with dynamic recommendations based on parts' properties are key to enable more manufacturers to use this technology and fully utilizing its benefits. You can find more information HERE.
What do you think of CASTOR? Let us know in a comment below or on our Facebook and Twitter pages! And remember to sign up for our free weekly Newsletter, to get all the latest news in 3D printing sent straight to your inbox!