#3DStartup: Carcinotech 3D Prints Tumors for Better Cancer Research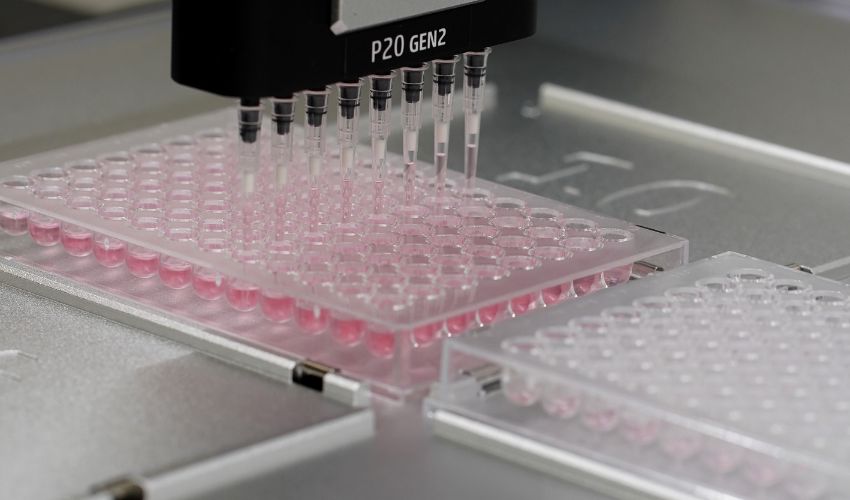 Cancer is one of the leading causes of death worldwide, estimated to account for nearly one in six deaths in 2020 alone. It is for that reason that research into treatment is such a large industry. However, advancements can be slow, not allowing current patients to take advantage of new innovations. But one startup may have a solution. Carcinotech uses 3D bioprinting to create living tumors that can be used for personalized treatment for each patient. We spoke with the CEO and founder, Ishani Malhotra, to learn more about the company, its technology and where it sees the role of 3D printing in healthcare.
3DN: Could you introduce yourself and your connection to 3D printing?
My name is Ishani Malhotra, I am the Chief Executive Officer and founder of Carcinotech. I have ten years of experience in oncology and stem cell research with degrees from the University of Edinburgh and a Certificate of Achievement from Harvard Medical School. Prior to launching Carcinotech, I also worked at Censo Biotechnologies, HCG Oncology hospitals, The Institute of Cytology and Preventative Oncology and Stempeutics. I was listed as a Director of the Year Regional finalist at the Institute of Directors Scotland 2021 awards and have won several awards at national and international platforms. I was recently recognized as one of 35 Rising Stars by Scottish Business Insider under 35, won the AccelerateHer 2022 Awards for Science and MedTech and won the Female Entrepreneur of the Year award at The Scottish SME Business Awards 2022.
Carcinotech meanwhile is a MedTech company with expertise in manufacturing 3D-printed living tumors using patient-derived biopsies, primary cells, immune cells, and cancer stem cells. Carcinotech's advanced models provide a platform for rapid, ethical, and accurate drug screening, pre-clinical and personalized medicine testing. As of now, I have established significant international partnerships to advance Carcinotech's vision of providing personalized drug testing platforms to help those suffering from cancer. I have also worked with organizations across industry and academia including Cellink (provider of 3D bioprinters and medical devices) and Cancer Research UK to advance the validation of the company's technology.
3DN: How did Carcinotech come about? What is your mission?
10 years ago, I positively diagnosed a young boy with leukemia and knew it would take 10–15 years for a new innovative treatment to get to market and he would not be able to access this treatment in his lifetime. The WHO estimates the total number of cancer cases will reach 22 million by 2030. That means millions of people will lose out on innovative cures because of inaccurate, expensive, and outdated techniques used in the manufacturing of drugs. I wanted to develop a technology that would directly address this problem enabling cancer drugs to get to market faster and thus making innovative treatments available to all.
So, in 2018, I founded Carcinotech based on my research at the University of Edinburgh, obtaining grant funding from Scottish Enterprise. With proof of concept and validation data funded through grants, I raised the seed round of investment to commercialize this technology and grow the company. Carcinotech's mission is to be at the forefront of cancer drug testing and provide personalized medicine testing to each individual suffering from cancer to better their chance of treatment and survival.
Our experienced team of scientists research each cancer of interest, focusing on the most relevant aspects of that cancer type, in particular key cell types and Tumor Micro-Environment (TME) components. This determines the most important cell types that can be assessed, quantified, and targeted using our 3D-printed tumors. The TME research determines key proteins that we incorporate as part of the Extra-Cellular Matrix (ECM), to ensure we fully replicate the TME as it is in the patient. The research ensures that we produce our 3D-printed tumors with a custom panel of key cells and ECM, customized to the cancer of interest.
Next, the bioprinting process is optimized to produce the most consistent and accurate methodology which is tailored to each cancer type. Our offering for each cancer, then undergoes rigorous QC testing to ensure that key cell types and components are maintained and remain viable for drug testing. Each new cancer type is then tested against the Standard of Care treatments that the patients would undergo. We assess this to ensure that our 3D-printed tumors accurately respond to treatment in the same way a patient tumor would. This ensures that we are fully confident that our 3D-printed tumors can provide robust, reliable, and consistent data to our clients.
3DN: Why does Carcinotech use 3D printing to create tumors for cancer research?
Carcinotech is the only business in our field to be using 3D-printed living tumors for drug testing and cancer research. Most of our competitors are working with 2D models and homogenous 3D models that are not representative of real living tumors within a patient. Using 3D-bioprinting provides more robust data from drug screening/testing as our 3D-printed tumors are far closer to the patient's biopsy. This technology is the next step in advancing cancer research to bring more effective and representative therapies to market.
Using our technology offers several benefits. Our 3D-printed tumors offer rapid results (within 14 days), they self-form and are ready for drug testing within 7 days of printing. Unlike traditional organoid models that can take up to 90 days to be assay-ready and are less reproducible. Our technology offers consistent 3D-printed tumors in high-throughput formats enriching the data and analysis of drugs tested, while traditional models are largely incompatible with high-throughput formats.
More biologically relevant methods for drug testing are key to finding new and effective treatments for cancer. The use of our technology means that each tumor is printed using our custom ECM which matches the original tumor environment. Our models encapsulate the heterogeneity of each patient's tumor including their immune cells.
Our technology's application in personalized medicine offers surgeons and oncologists the opportunity to test treatment options and create personalized treatment plans for each individual patient. As each patient's cancer is different and responds uniquely to cancer treatment this allows for tailored therapies that will improve the chance of survival and quality of life of those patients suffering from cancer. This could be revolutionary for the way we treat cancer, moving away from a 'one treatment fits all' approach. A commercial challenge that Carcinotech is facing is the adoption of our innovative technology within the pharma and CRO sector. Due to our robust data, we are now gaining traction within these sectors.
3DN: How do you see the growth of 3D printing in the medical field in the coming years?
3D printing is already revolutionizing healthcare practices across a wide range of disciplines, not just oncology. From the manufacturing of prosthetics to the creation of patient-specific replicas of bones and organs, the impact of 3D printing on healthcare and patients is immeasurable. The growing use of 3D printing is innovating healthcare at every level unlocking the potential to solve some of the industry's biggest challenges. And at Carcinotech we want to do the same.
Our 3D-printed micro-tumors address some of the biggest challenges facing the oncology field. One major challenge we have addressed is the successful replication of the tumor microenvironment for more effective results in drug screening. Carcinotech overcame this challenge with continuous development and experimentation. Specifically, replicating the immune system of the patients within the tumor microenvironment is an intricate and complex process. Through our research we have overcome this major obstacle and our immune-oncology-focused printed tumors are developed from the patient's own immune cells breaking down this barrier and advancing the capabilities of cancer research.
3DN: Any last words for our readers?
Carcinotech is currently looking to establish long-term partnerships with pharma companies and CROs in the oncology space and is keen to accelerate the timelines for innovative treatments such as mRNA therapeutics, cancer vaccines, immunotherapies etc. Together with the right partners, we can ensure better survival and access to treatments for each individual suffering from cancer. You can find out more on our website HERE.
What do you think of Carcinotech? Let us know in a comment below or on our LinkedIn, Facebook, and Twitter pages! Don't forget to sign up for our free weekly Newsletter here, the latest 3D printing news straight to your inbox! You can also find all our videos on our YouTube channel.
*All Photo Credits: Carcinotech