#3DStartup: Amadde on Democratizing AM Through Education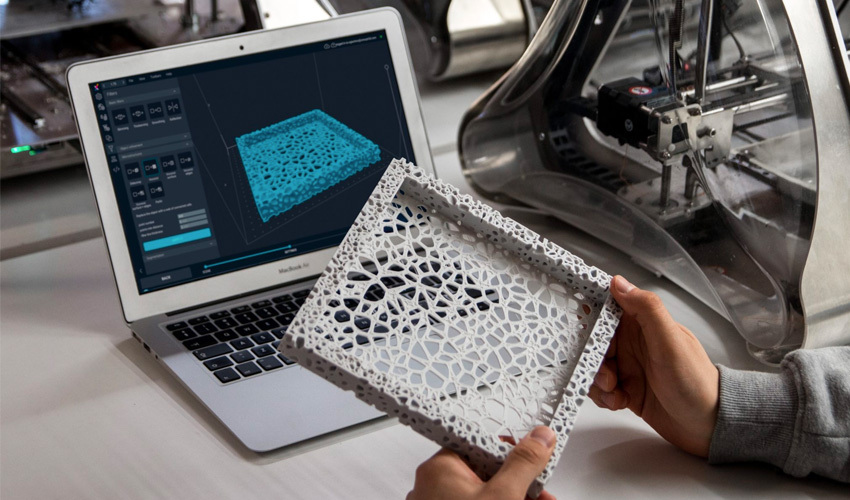 Each year we take stock of the state of the additive manufacturing market, it is clear that more and more companies are adopting AM. However, there is a consistent roadblock to even more widespread adoption, and that is lack of education. When asked why they have not already starting to use 3D printing, lack of knowledge is the most commonly mentioned reason by people in a variety of industries. However, Amadde is seeking to rectify this. Through new educational platforms, the company hopes to help more people learn about additive manufacturing, whether they need the basics or are seeking knowledge about more advanced topics. We sat down with Benjamin Haller, the founder of Amadde, to learn more about how it works and why it is so important to increase access to education in AM.
3DN: Can you introduce yourself and Amadde?
I am Benjamin, I'm German and I have worked in the additive manufacturing industry for around 6 years. I have always been focused on helping companies to adopt AM. I started off in Germany working in the consulting department of a machine manufacturer where I helped companies to basically help identify suitable applications for additive manufacturing. And then went on to Sweden where I worked for a research institute of eleven large industrial companies so moved more into the user side. And then right now I recently founded Amadde in the research/education space of additive manufacturing.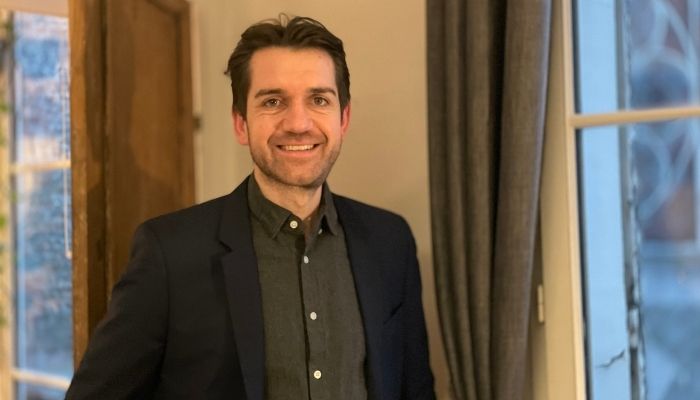 Amadde is an independent, online learning platform for additive manufacturing with the goal of helping every individual and organization to get the most out of AM. We have developed our own online learning platforms that should help designers, engineers, managers, basically every professional to understand what AM is good for and what it is not good for as well. Basically, it helps to enable them to a point where they can identify suitable applications and then we partner up with leading institutions in the AM market to offer their live courses to help them get to the next steps with their applications. On the platform users can also book consultancy slots with leading AM experts or exchange with others in the forum. So, it is a one-stop shop from basic enablement about the most important topics for additive manufacturing to the implementation with the right experts.
3DN: How did the idea for the company come about? What needs are you addressing?
While working with small to medium sized industrial companies, I realized that I maybe managed to teach 1500 individuals and worked with 50-100 companies but I couldn't reach the scale that I wanted. And I also realized that the topics over the year have not changed so much. So it was now my goal to make something that is scalable where you can reach as many people as you want. Additionally, I realized there is already a lot of good knowledge in the AM market but that it's not objective, it is often bound to a certain technology or company. So, it was my goal basically to combine the whole offering into one platform with the right, leading content.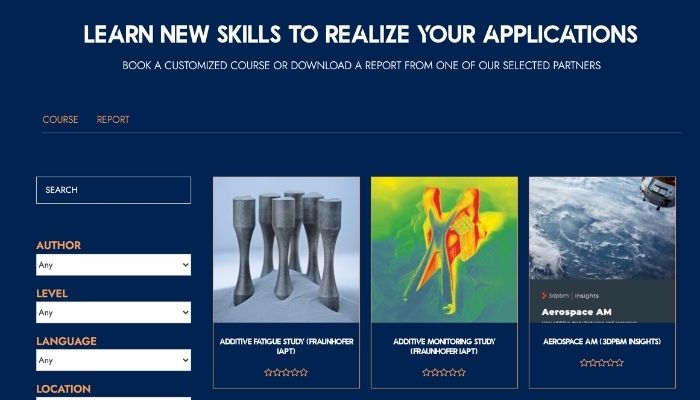 3DN: What is the importance of education within AM?
I think what I see a lot in recent years is that many companies are very eager to use AM but they are struggling to understand HOW to use it. We have also seen a shift from the beginning where education was mostly for designers and managers, now education for AM has become for many more people, including sales and purchasing. And I think it's really important for a company to really educate the masses. I can see in leading companies, only a small fraction of their employees understands about additive manufacturing and I think that they lose out on opportunities purely because people don't know enough about AM.
3DN: Can you expand on the three different focuses found on the Amadde platform?
So starting with the online courses, we have four different modules: one about fundamentals of AM, one about part identification, one about metal technologies and another about polymer technologies. Each of those has a bunch of videos and interactive content and further material to read up on. Depending on the speed, it takes 1-2 hours with a number of quizzes included and at the end each participant gets a certification. These online learning programs are specifically targeted at AM experts within companies and they get access to the platform as a super user, as an admin. They can then form sub-groups inviting different employees to different sub-groups, so maybe create a group for designers where they add all courses and then maybe another for managers maybe with only fundamentals and part identification. The admins are also able to see the progress that people have made and they can reach all the participants this way. And the goal of all those online learnings is simply to identify the right applications.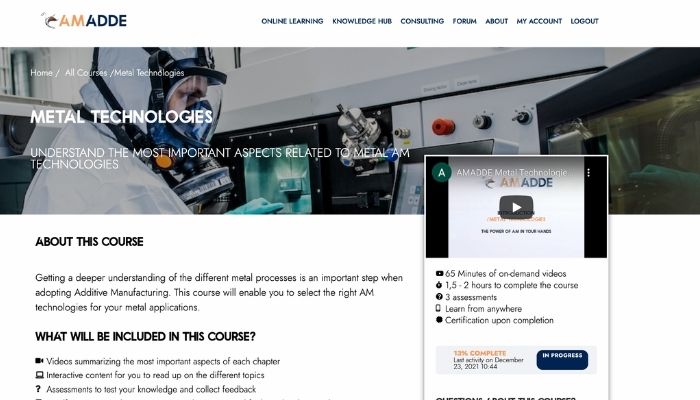 The next step is the knowledge hub where we partner with leading institutions in the AM market to basically bring their offerings of more advanced, live courses on similar topics and then also more advanced for example real AM production or more in-depth design. After an engineer has identified a certain application, they can then go together with colleagues and book a live course through the knowledge hub. Then the third level above that, through the platform, every company and individual with an active subscription can directly book a 30-minute consulting slot, for example if they would like to discuss the feasibility of certain applications in a part identification course. Or if in the metal course, they know want to discuss whether a part could be done with technology A or B and they can discuss in more detail.
I really hope that through this approach we can democratize additive manufacturing.  Amadde is of course for companies who have been working with AM for a long time and want to bring it to the next level but I also hope that also completely new companies that have not yet properly adopted AM will now hope to step in and make AM a mass market technology this way.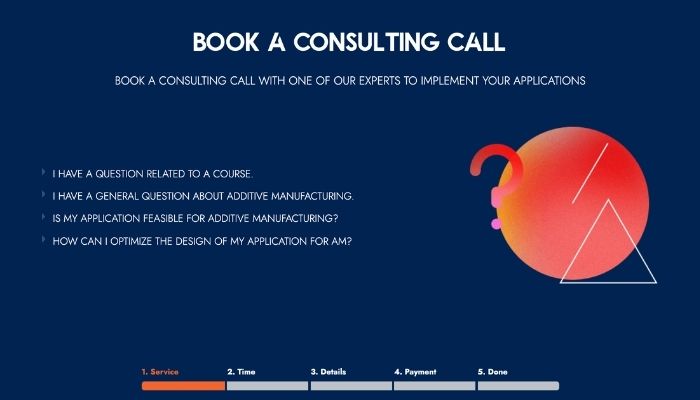 3DN: Any last words for our readers?
I do not really have anything more to add! But if you are interested, you can learn more about Amadde at our website HERE.
What do you think about Amadde? Would you be interested in trying out one of the courses? Let us know in a comment below or on our Linkedin, Facebook, and Twitter pages! Don't forget to sign up for our free weekly Newsletter here, the latest 3D printing news straight to your inbox! You can also find all our videos on our YouTube channel.
*All Photo Credits: Amadde