#3DPrintingDay 2018: the international day of 3D printing!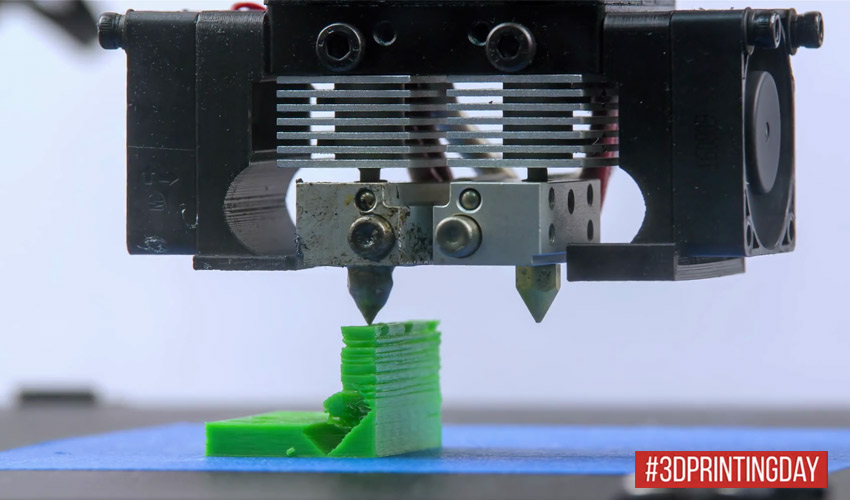 The International Day of 3D Printing is celebrated today the 3rd of December (3D). This leaves an opportunity for us at 3Dnatives to revisit the evolution of technology and its future trends. We have prepared a video to illustrate the rapid growth of 3D printing. The industries revenues are estimated to be at 32.7 billion dollars by 2023. In comparison it was at 2.5 billion in 2013! Check out what we have created for #3Dprintingday 2018.
This year, there are more than 500K 3D printers in the world, compared to only 388 in 2008. The number of 3D printers has grown rapidly, from desktop FDM machines to additive manufacturing metal solutions and bio-printing. This growth is leading to a proliferation of uses for 3D printing across all sectors. It should be noted, however, that aerospace and medical are two markets for which 3D technologies are becoming increasingly important. In medicine for example, the technology allow to personalise the treatments and find more effective remedies more quickly.
Expanding across ages and locations
This increasing use of 3D technologies is also evident in schools, colleges and universities. Where students now learn from a very young age to use a 3D printer. A skill that could be most useful to find a job easier for the future. According to a study by Ricoh, 9 out of 10 professionals in higher education believe that learning 3D technologies would help young job seekers find work faster.
Finally, the international day of 3D printing allows us to see that events related to 3D technologies are now more than ever organized  everywhere. With showcasings in all countries around the world and at a faster pace than in previous years. These are good opportunities to share and present the latest news from the industry. Exhibitors and visitors are always more numerous than at salons, maker, conferences; Just look at the latest statistics from Formnext 2018, the largest additive manufacturing event in the world with 630 exhibitors and more than 26,000 visitors.
What about you, how do you celebrate 3D Printing Day 2018? Let us know what you will be doing for 3D printing day 2018 in a comment below or on our Facebook and Twitter pages! Don't forget to sign up for our free weekly Newsletter, with all the latest news in 3D printing delivered straight to your inbox!