3DGence Focuses on Reliable and Repeatable High-Performance 3D Printing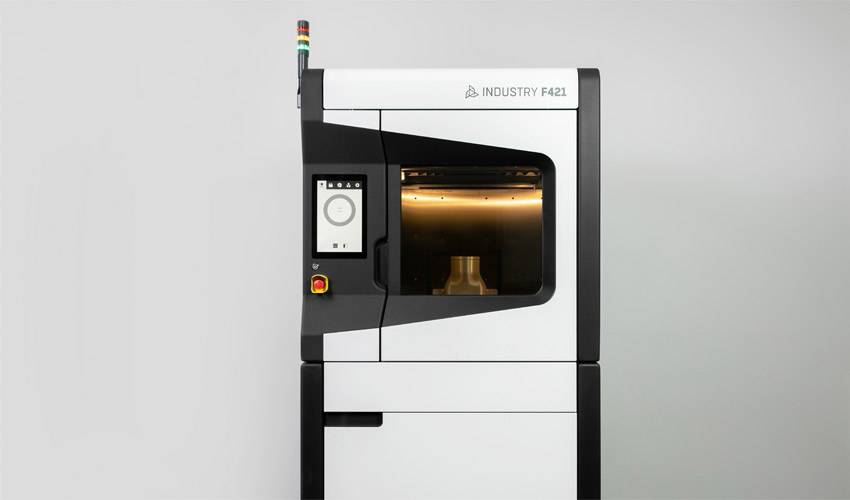 European manufacturer 3DGence has announced the launch of a new industrial FFF machine which is compatible with high performance materials. Called INDUSTRY F421, it joins the already proven range of printers from the company and seeks to meet the needs of sectors as demanding as aerospace, automotive or medical. In addition to this launch, the company has also added a new high-temperature filament, AS9100 which is made using PEEK and certified for use in aerospace and defense. 3DGence thus is promoting the 3D printing of finished parts with high performance via a reliable and repeatable process.
Additive manufacturing users are now looking for greater productivity through easy-to-deploy and automated processes. In addition, they are looking for materials that provide good mechanical and chemical properties while still allowing the creation of complex shapes at a low cost. The extrusion process offers an interesting alternative since  it remains affordable while being compatible with a wide range of materials including high performance polymers that offer very good heat resistance, high strength and lightness compared to metals. As such, more and more market players are developing this type of solution, including 3DGence.
INDUSTRY F421, a High Performance FFF Machine
In November 2019, 3DGence introduced its INDUSTRY F420 printer, a fast solution for high-performance materials. Now, the manufacturer has brought some improvements with the INDUSTRY F421, including in terms of mechanics, components, safety features but also workflow. With a print volume of 380 x 380 x 420 mm and a speed of 400 mm/s, the new 3D printer integrates a heated chamber, interchangeable print modules and a filtration system to ensure operator safety. It is compatible with composite materials, PEEK, ULTEM and PEKK.
Mateusz Sidorowicz, 3DGence's marketing director, adds, "With a focus on Industry Certified materials such as AS9100 PEEK, ULTEM™, and advanced materials for medical applications, the requirement towards sequential printing of end-use parts motivated the newest version of our INDUSTRY portfolio. The rigid kinematic system has been optimized for high-speed, high-accuracy dual-head printing, a higher constant chamber temperature, the extrusion system is full-composite ready with extended durability, and the new tablet-oriented screen has an enhanced, user-friendly workflow."
A Certified Aerospace Material
In addition to this machine update, 3DGence is offering a new PEEK filament certified for aerospace applications. Known for its high strength, anti-corrosive properties and resistance to flame and heat, PEEK is a popular polymer in demanding industries. However, the certification stage can sometimes be a barrier to its adoption in additive manufacturing, especially when it comes to printing finished parts. With this PEEK, 3DGence intends to remove certain barriers: the filament is recognized by the American AS9100 certification, thus guaranteeing production quality and material traceability.
Ron Faruqui, CEO of 3DGence Americas, says, "At 3DGence, we are supporting our customers across industries in expanding the use of high-temperature and composite materials for end-use applications. They can now rapid prototype and produce proof-of-concept end-parts in PEEK – without doubt of compliance and qualification of the material." Finally, the manufacturer says this PEEK has an operating temperature of up to 260°C.
Towards Greater Automation and Reliability
With this objective of making the manufacturing process repeatable, reliable and automated, 3DGence has developed its Management Material System (MMS), a solution to better store, prepare and post-process materials, including high performance filaments. The latter require special attention when it comes to these different steps, because poor handling or preparation can have repercussions on the performance of the final part and be very costly. The objective of this MMS system is to support the printing and management of industrial quality parts.
Finally, 3DGence will offer a 3-year warranty on its F421 and F350 machines starting in 2022 in some European markets and then 2023 for others – however it is not yet known which ones. The manufacturer wants to show its commitment to providing the best possible user experience while focusing on increased productivity. Find out more about the new 3DGence machine HERE and come and see our new technology live at Hannover Messe!
Que pensez-vous des nouveautés annoncées par 3DGence? Let us know in a comment below or on our Linkedin, Facebook, and Twitter pages! Don't forget to sign up for our free weekly Newsletter here, the latest 3D printing news straight to your inbox! You can also find all our videos on our YouTube channel.