3DGence releases INDUSTRY F420 3D printer for high-performance materials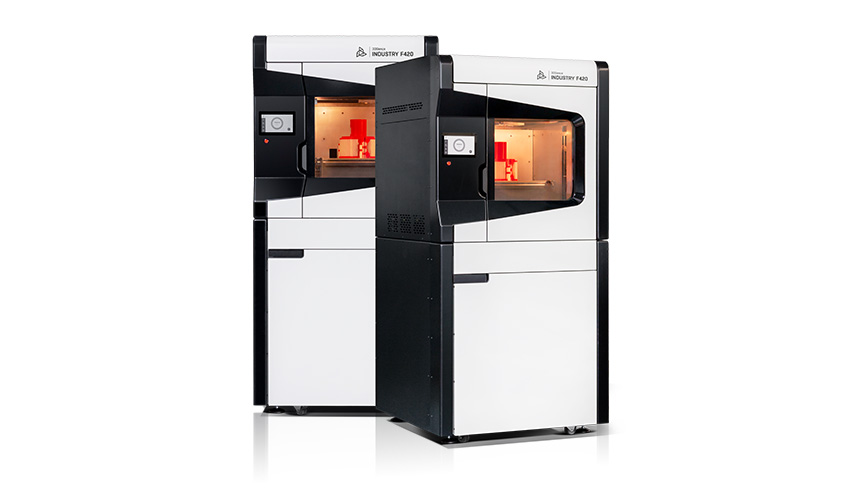 For some years now, high-performance thermoplastic materials have become more important in the additive manufacturing industry due to their strength, lightness and cost. This is why the European company, 3DGence, has decided to develop industrial 3D printers capable of producing with these materials. In 2018, the company presented some of its novelties in engineering materials during Formnext. This year it will not miss the opportunity to present its new development: 3DGence INDUSTRY F420, the new high-speed 3D printer for high-performance materials. 
Since its inception, 3DGence has seen the potential of FDM technologies for different industries, with 3D printers such as INDUSTRY F340 or DOUBLE P255, and the brand's semi-professional machine, 3DGence ONE. On this occasion it has expanded its capabilities with the arrival of a 3D printer designed for the development of small production series with materials such as ULTEM and PEEK.
What are the features on the 3DGence INDUSTRY F420 3D printer?
The 3DGence INDUSTRY F420 is a 3D printer based on Fused Filament Fabrication technology capable of printing with traditional materials such as ABS or PLA, with a plus: its ability to manufacture with high-performance materials thanks to its heated chamber that can reach up to 180ºC. This machine has 3 interchangeable extruders, for the manufacture of a wide range of end use parts and final prototypes with the different possible materials. 
The 3D printer has a printing volume of 380 x 380 x 420 mm, large for a machine with these characteristics. In addition, 3DGence highlights its speed: "With 1m/s travel speed and printing speed up to 400 mm/s, it makes the machine a perfect choice if you want to cut manufacturing costs and print spare parts to dramatically reduced own times. This 3D printer is a perfect tool for quick production of end-use parts that can be used in final products," says Remigiusz Synowiec, 3DGence Product Manager.
The Polish manufacturer has also been concerned about the emissions of its new 3DGence INDUSTRY F420, so it has decided to include an advanced filtration system, capable of filtering styrene, VOC, PM 2.5 and PM 10. The 3D printer can also be equipped with a signal tower and UPS power backup.
3DGence INDUSTRY F420, a cloud-based solution
The machine is designed for serial production of parts, so they have developed a cloud-based machine that will allow users to work more efficiently on a same project.  The 3DGence INDUSTRY F420 will enable the creation of a network of 3D printers with which you can communicate remotely, increasing workflow output. 
"For the first time we present an online platform for 3D printing management that allows users overview the 3D printing process, including running and queuing print-jobs, schedule maintenance, and administration tools for different employees. Everything that the operator needs is internet access," says Krzysztof Wilk, R&D Director at 3DGence.
To complete the improvements, the manufacturer has decided to upgrade its laminating software, its 3DGence SLICER 4.0. Increasing its interface, allowing quick access to the selected print configuration and a wide selection of predefined material profiles, to ensure successful printing.
The first units of 3DGence INDUSTRY F420 will be delivered to customers in December 2019, and the company will officially launch sales at Formnext 2019 at booth E41, hall 12.1. The starting price of INDUSTRY F420 is between 49 000 – 75 000 EUR.  If you would like to receive a special price and free ticket for Formnext 2019, please register HERE.
What do you think of 3DGence's new INDUSTRY F420 3D printer? Let us know what you think in a comment below or on our Facebook and Twitter pages! Don't forget to sign up for our free weekly Newsletter, with all the latest news in 3D printing delivered straight to your inbox!