3DBGPRINT gives access to 3D printing technologies in Europe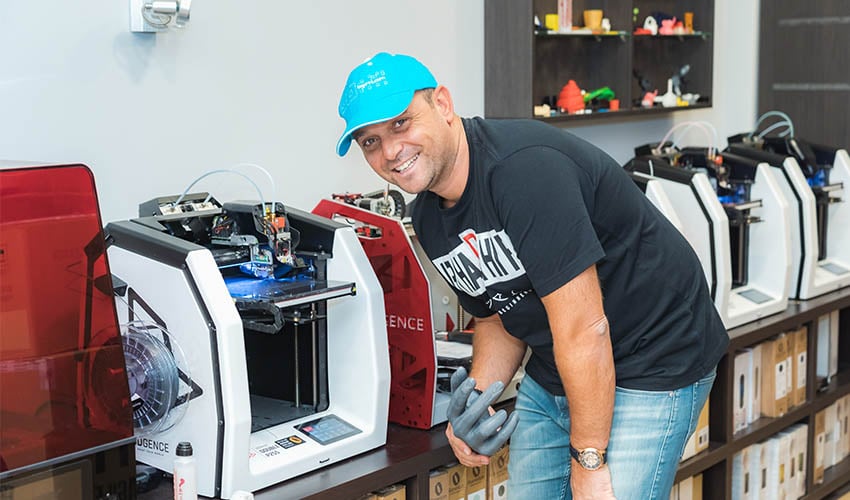 3DBGPRINT was founded by Yordan Angelov, who, after spending his early career in marketing and sales in big software companies in Bulgaria decided to found a consultancy business in additive manufacturing. Therefore, 3DBGPRINT was founded in 2013 to inform, educate and give access to 3D printing technologies to the Bulgarian market. Today, the company has a pool of 3D printers based on various technologies, from extrusion to photopolymerization, running 24/7 to satisfy clients' needs. Given that the benefits of additive manufacturing are increasingly understood, many companies are interested in using this technology to produce prototypes or end use parts. However, investing in in-house equipment is not always the best option given the cost of investing in a 3D machine. This is why 3D printing service providers are key to the AM sector. We spoke to Yordan Angelov to learn more about 3DGBPRINT, and how the company is working with the technology!
3DN: Could you tell us more about 3DBGPRINT? How did the company come about?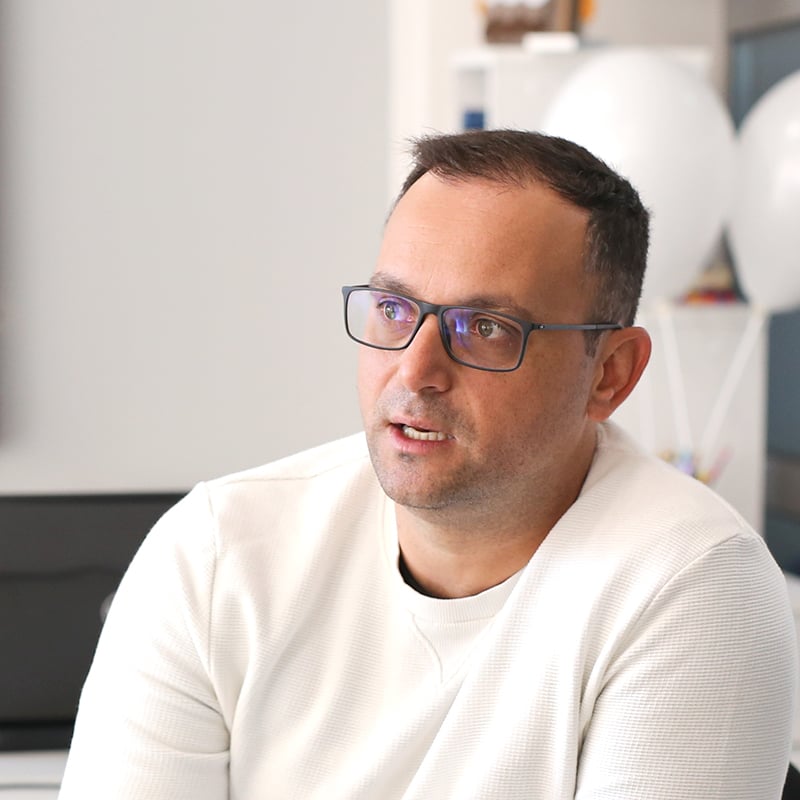 We started 3DBGPRINT in 2013 with the vision to inform, educate and enable the Bulgarian market to have access to 3D printing technologies, which were already developing in international markets. My professional background was in the software area and it was logical for me to continue with technologies. At that time no company in Bulgaria saw what we envisioned. That is why we created 3DBGPRINT- it was a challenge and an adventure for us! We were one of the pioneers. The first step for us was to get in touch with producers of 3D printers and to arrange with them how to offer their products to the Bulgarian market. Then the second step was to create a place to train young professionals because there was a big shortage of experienced personnel in the market.
To achieve this, we created a 3D Academy in the city of Stara Zagora. I am happy to say that many universities use the technology today and have even incorporated it in their university programs. The market is now developing fast and there are a lot of companies in the 3D printing industry.
3DN: What kind of 3D printers are you working with?
In the last 3 years we have been growing our pool of 3D printers – 20 FDM printers, 2 big LCD printers. We have 2 3D printers that use PolyJet technology. All of them are operating 24/7. We are equipped with operators and automatic systems for managing and switching on and off the printers, aiming to achieve maximum capacity and faster production, satisfying our clients' needs for efficient service.
The biggest pool of printers we possess consists of FDM printers. With this technology, we can produce large parts – 1 х 2 meters or 1 х 1.5 meters. We are experts in industrial FDM printers, which operate with high performance materials such as PEEK, ULTEM, etc.
3DN: How do you ensure you stay competitive in the AM market?
Our main advantage is that we work fast and efficiently with variety of materials and have highly professional people that are experts in the industry. We carefully build our supply chain and work with the best. Some of our suppliers are KIMYA and Fillamentum for example. KIMYA is an established French producer of industrial materials, that produce materials with carbon fiber and nylon.
Another advantage that we have is our competitive price for the services we offer, together with the high quality and quick delivery. The experts at 3DBGPRINT undergo continuous trainings in order to keep the level of their qualification up to the industry standards. Our goal is to have the latest technology in the 3D printing market. We are renewing the printer lab every year, so that we comply with the requirements of the market and the high-quality standards.
3DN: What is your vision of the AM market, particularly in Bulgaria?
The Bulgarian market is small. The sector is getting to know 3D printing technologies, slowly but surely. The good news is that we have been working in the industry for 5 years and we have completed a lot of trainings, together with our European partners.
3DN: For which industries is additive manufacturing of benefit?
Art and Culture
We are happy that our clients give us the chance to work on challenging, innovative and modern projects. We printed masks for the cinema industry. One of our emblematic projects is for the Musical Theatre in Sofia and the play "The Bat", for which we have printed the decors. This was a complicated task, requiring the production of 200 parts which had to be produced for a really limited period of time. We used 10 printers working at their full capacity to achieve the targets.
The Balkan region possess a rich cultural and historical heritage. Requests to produce sculptures for schools and universities appear often. We have produced a sculpture of Patriarh Evtimii for a school named after him located in the city of Veliko Turnovo. The school was celebrating its 50th anniversary. For this project we have chosen to work with the wide-format printer Builder Extreme 1000. The whole process, from the design and scanning, to the printing and post-production took us only 7 days.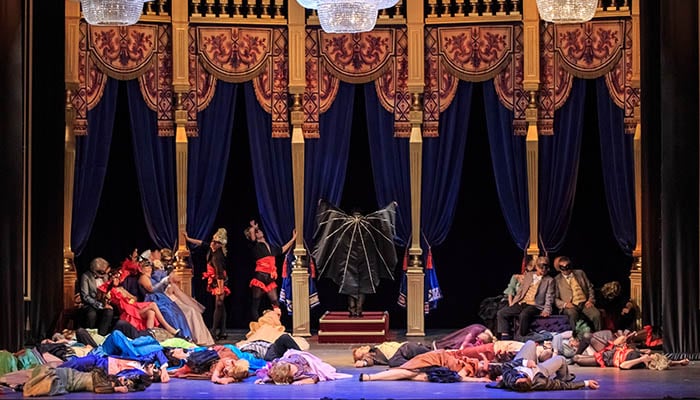 Auto industry
The 3D printing has a wide application in the automotive industry. We produced prototypes of automotive parts; we have worked with automotive producers to produce prototypes of Bulgarian scooter models.
Medicine
We 3D printed a human rib, which was surgically added in the body of a patient in Bulgaria. This was a unique operation, not only for Bulgaria, but worldwide. The rib was produced with the 3DGence printer. We used an American material, which consisted of a synthetic copolymer biologically compatible material, approved by the U.S. Food and Drug Administration (FDA). The surgical intervention was a success without negative side effects. Another unique project that we worked on, was the production of an orthopedic tire for immobilization of a broken arm. This orthopedic tire was produced with 3D printing technologies, which enabled it to be completely personalized to fit the patient perfectly. The building material for the orthopedic tire is Fillamentum, a material that is fully degradable.
Dental Sector
We are actively printing in the dental sphere as well – aligners used to treat jaw distortions for example. So far we have printed around 150 aligners of various sizes, which are used in different stages of treatment. We have joint projects in this area with Dr. Branimir Kirilov – one of the best dental doctors in Bulgaria and the whole region.
Construction and architecture
Our 3D printing capabilities were utilized by architecture and construction industries as well. We have 3D printed models of buildings, as well as functional elements for the construction sector. Architects and investors need to show to potential clients how the building will actually look long before it is being built. That is why we are producing the 3D models of buildings with FDM technologies. We are printing these models with the Builder printer, and the price for the products is not high.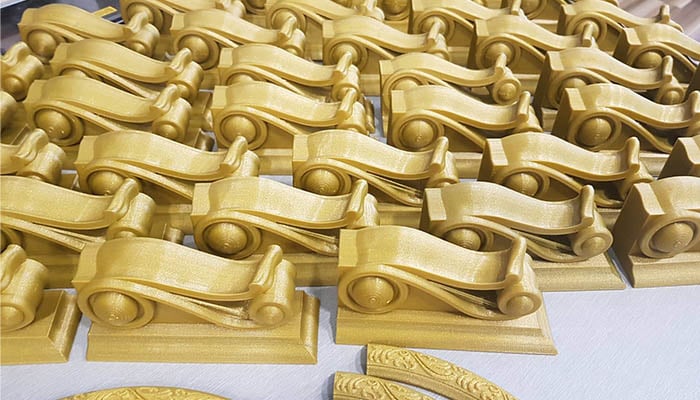 3DN: Do you have any plans for the future?
Our long-term development plan includes investments in new machines and technologies. We want to work more closely with our partners that are also producers of 3D printers as we have higher targets for sales of 3D printers in Bulgaria and Europe. Being aware of the latest trends in 3D printing, we are aiming for continuous high-quality offerings with competitive prices and fast execution.
In the future we will continue to invest in the expansion of our facilities and printers. We will also invest in other types of technologies, depending on the trends and needs of the market. Tо invest in young people and train them to become 3D printing specialists is part of our mission. Hence, we are constantly doing that, not only for our employees, but also as a corporate responsibility for the society. We work with schools and universities, we provide trainings, and we donate printers in order to support the promotion and growth of new technologies.
Let us know your thoughts in the comments below or on our Facebook and Twitter pages! Sign up for our free weekly Newsletter to receive all the latest news in 3D printing straight to your inbox!