3D Systems Further Consolidates With Simbionix Sale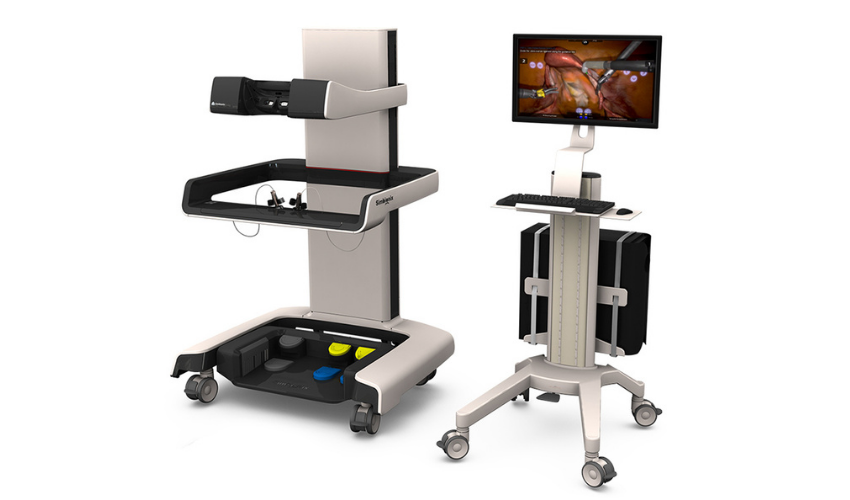 In a further attempt to move to focus only on 3D printing, 3D Systems has announced that they have sold their medical simulation business, Simbionix. The $305 million USD sale of the simulation business was to Surgical Science Sweden AB, a leading supplier of virtual reality simulators for medical training. The transaction completes the company's divestment initiative that they started earlier this year, moving to prioritze growth and margin expansion as one of the leading companies in additive manufacturing (AM).
This most recent sale follows last month when 3D Systems chose as well to sell their on-demand manufacturing service for $82 million USD. Over the past year, 3D Systems has made it clear to investors and clients that it will be focusing more on additive manufacturing, working on consolidating around that core for the business. Beyond sales of non-AM assets like the medical simulation and on-demand businesses, the company also made investments earlier this year by acquiring Allevi, Inc and Additive Works to add to its bioprinting and software portfolios. Additionally, they plan to expand their facilities in both Rock Hill, South Carolina and littleton, Colorado to meet rising customer demand for AM technologies.
Commenting on the changes to 3D System's larger business infrastructure, Dr. Jeffrey Graves, the Presdident  and CEO of the company stated, "Over the last several months, 3D Systems has divested a number of assets that are not core to our industry-leading additive manufacturing solutions business." He then added, "The final of these is our Simbionix business, under the leadership of Ran Bronstein, which has secured a strong position in the medical simulation, training and robotic surgery market. As the Simbionix team now joins forces with Surgical Science, I believe their future will be even brighter, with increased scale and an ability to leverage the core strengths of both businesses in a growing medical simulation market." 
With the completion of the sale, 3D Systems has finished divesting of its non-AM related businesses, allowing it to concentrate on its AM solutions and applications. Furthermore, after the transaction, the company expects not only to be debt-free, but will have a cash balance of approximately $500 million USD. 3D Systems also highlights that the move will be beneficial for Simbionix. According to the press release, the integration of Simbionix into Surgical Science will help to form a market-leading company in the simulation of medical procedures and advanced robotic surgery. Completion of the transaction is expected to occur in August 2021. You can learn more in the press release from 3D Systems HERE.
What do you think of the sale of Simbionix by 3D Systems? Let us know in a comment below or on our Facebook and Twitter pages. Don't forget to sign up for our free weekly newsletter, with all the latest news in 3D printing delivered straight to your inbox!