3D Systems Sells its On-Demand Manufacturing Business for $82M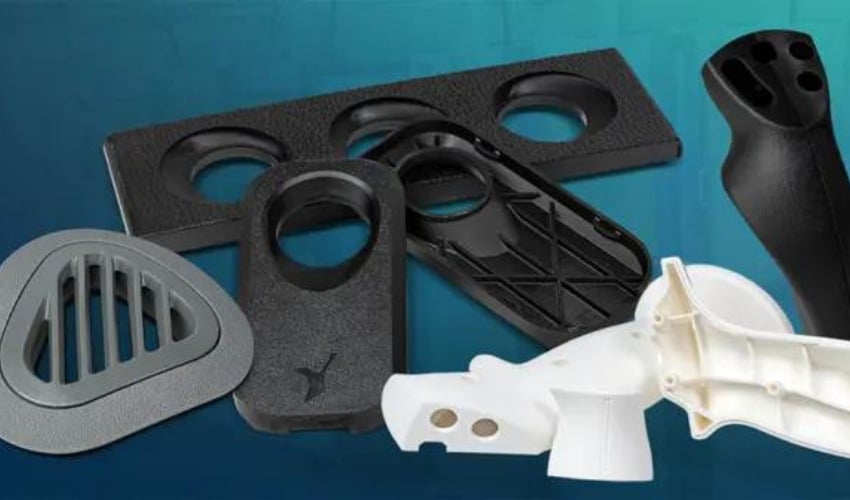 3D Systems, one of the original 3D printing companies and still a leader in the industry, announced that private equity firm Trilantic North America has agreed to acquire 3D System's On-Demand Manufacturing business. The $82 million deal is subject to certain closing conditions and adjustments. After closing, the on-demand manufacturing service will be renamed to QuickParts and lead by Mr. Ziad Abou who held the role of Senior Vice President and General Manager of 3D Systems' On-Demand Manufacturing business. The move falls in line with earlier announcements from 3D Systems to move more towards a core business, focusing on developing capabilities for industrial-scale additive manufacturing.
Founded in 1986, 3D Systems is one of the original 3D printing companies with Chuck Hull, the former president and CTO, known for pioneering SLA technology. Today they have expanded greatly, offering plastic and metal 3D printers, 3D printers, a portfolio of end-to-end manufacturing software and, of course, their on-demand manufacturing services. They work in a variety of markets including aerospace, automotive, medical, dental and consumer goods.
The move is perhaps unsurprising to many in the industry as recently, 3D Systems already announced plans to move towards a 'core' 3D systems business. For example, earlier this month they invested in a 50,000 square foot expansion of its presence in Littleton, Colorado to expand development for its healthcare and industrial application production capabilities. They plan to add expertise and advanced metal AMA technologies. This also complements other works being done at application and advanced manufacturing sites in South Carolina, Germany, the Netherlands and Belgium. 
Selling their on-demand manufacturing services fits within this goal as it will allow the company to focus on developing their own products and development in order to continue expanding into new markets, rather than on creating 3D printed parts for other companies. Commenting on the deal, Dr. Jeffrey Grave, the CEO of the company, stated, "We are continuing to aggressively execute our four-phase plan for the core 3D Systems business that we announced a year ago, to position the company for exciting growth and profitability as the market for industrial-scale additive manufacturing continues to expand. The On-Demand Manufacturing business, with its focus on the rapid production of components using a multitude of digital manufacturing methods, is a solid business that has a very bright future under the stewardship of Trilantic North America."
3D printing services are popular for those who are testing out the benefits of additive manufacturing or who have not yet invested in 3D printing equipment, like printers. 3D Systems' On-Demand Manufacturing business is currently based in five manufacturing sites in Washington State, Tennessee, Italy, France and England, with a large team of over 250 manufacturing and support professionals. It is a leader in the world of on-demand 3D printing and custom manufacturing services with an installed base of approximately 200 in-house 3D printers and a global network of manufacturing partners. Its website boasts not just the widest range of technologies and materials including both traditional and additive manufacturing methods, but also parts that are printed within 24 hours. According to Trilantic, the move signifies their continued belief in Industry 4.0, including its ability to lead to increase sustainability while also decreasing production time and costs. You can find out more about the deal in the official press release HERE. 
What do you think of this deal? Let us know in a comment below or on our Facebook, Twitter and LinkedIn pages! Sign up for our free weekly Newsletter here, the latest 3D printing news straight to your inbox!
*Thumbnail Photo Credits: 3D Systems