3D Systems to Return to the Extrusion Market Thanks to Two New Acquisitions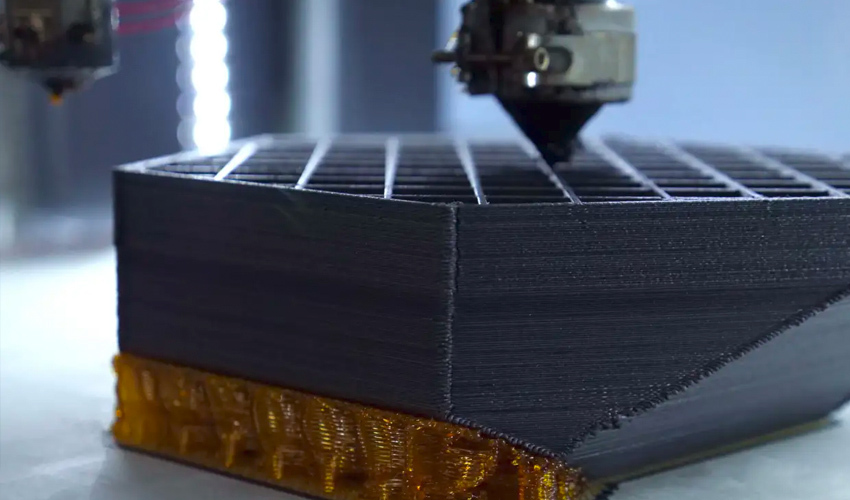 Only two months into the year and the additive manufacturing industry continues to show its vitality and growth. Already, we have seen launches and more from leading companies in the sector and we now have a new one to add to the list. 3D Systems, one of the original 3D printer manufacturers as well as the creators of the first 3D printing technology, SLA, has announced that it will be expanding today through two new acquisitions: Titan Additive LLC (Titan Robotics) and Kumovis. These new additions will help the company to not only return to the extrusion market but also solidify 3D Systems' position in the healthcare field allowing it to produce 3D printed medical devices using PEEK.
Last year, the 3D printing saw a huge amount of acquisitions and mergers over the course of the year. But by contrast, 3D Systems was less active, choosing instead to actually sell parts of its company. Rest assured however, this was part of the long-term plan of the company to move more towards developing their capabilities for industrial-scale additive manufacturing, as can be seen with this latest move. However it is also reflective of the company's behavior in previous years, begging the question is 3D Systems officially back in acquisition mode?
A Return to Extrusion Technologies
Though 3D Systems previously had extrusion solutions in its portfolio, namely through its acquisition of Cubify back in 2012, the FDM printers are no longer available. Thus, through both Titan Robotics and Kumovis, these acquisitions are marking a return for 3D Systems back into the extrusion world. Titan Robotics especially is interesting as the company is known to be a manufacturer of large-format, industrial 3D printers using pellet-based extrusion.
Pellet 3D printing has been gaining popularity in AM for quite some time thanks to its benefits in terms of cost and wider range of available materials. Discussing the acquisition of Titan, Dr. Jeffrey Grave, president and CEO of 3D Systems, commented, "With the addition of Titan Robotics' unique extrusion technology, we will be able to address our customers' need for large build volumes, superior performance, and improved productivity at a significantly lower cost. Through the innovative modular approach of their printers, and the ability to use both pellet and filament product forms in an open architecture with widely available production polymer systems, we believe the adoption rate of industrial 3D printing will continue to accelerate."
According to the press release, Titan Robotics is the only manufacturer that is currently offering hybrid tool head configurations including extrusion, filament extrusion, and a spindle tool head for precision finishing. Additionally, the printers have build chambers ranging from  30" x 30" x 45" to as large as 50" x 50" x 72" with print speeds up to 30,000 mm per minute. Seeing as how 3D Systems already has devoted itself to industrial printing through both SLA and SLS, the acquisition of Titan will help to round out their portfolio with the addition of industrial extrusion capabilities. Furthermore, by introducing pellet 3D printing, 3D Systems will be able to widen its choice of material optons.
Expanding 3D Systems' Healthcare Portfolio
With acquisition of Kumovis, 3D Systems also will be expanding its extrusion capabilities, but in a more specific way. We have previously told you about Kumovis, the startup that allows for the creation of medical parts using PEEK. For 3D Systems, this acqusiition will allow them to have access to extrusion printing technology for medical-grade polymers. They also anticipate that regulatory clearance through the machines will be happening, further supporting their growth in this field.
The use of PEEK and other similar materials is important as it is often prefered for human implants and surgical instrumentation applications. Given the increased importance of the 3D printing industry specifically in creation customizable implants for the medical field, it seems clear that this is one application that 3D Systems in which would like to advance its expertise. The company notes in particular that it will be expanding offerings in craniomaxillofacial applications including the virtual surgical planning (VSP) solutions, creating bone plates for trauma allowing growth in the trauma segment of the healthcare market and spinal cages in which 3D Systems is already a leader.
Graves concluded, "Our proven ability to deliver regulatory-approved, implantable 3D printed medical devices, personalized to improve patient outcomes, to surgeons around the world through our exceptional channel partners, will help ensure that the Kumovis PEEK-based offerings can be brought to market quickly and effectively. Moreover, 3D Systems' expanding point of care initiatives will be greatly enhanced through the inclusion of Kumovis' unique 'integrated clean room' printing technology, allowing hospitals and other end-users to tailor products on-demand, to meet specific patient requirements in the quickest and most resource-efficient manner." You can learn more about the two acqusitions in the press releases released by 3D Systems HERE and HERE.
What do you think of 3D Systems' latest acquisitions? Do you expect to see even more consolidation in the 3D printing sector in 2022? Let us know in a comment below or on our Linkedin, Facebook, and Twitter pages! Don't forget to sign up for our free weekly Newsletter here, the latest 3D printing news straight to your inbox! You can also find all our videos on our YouTube channel.
*Cover Photo Credits: Titan Robotics