3D Systems expands further in Europe with launch of new AM centre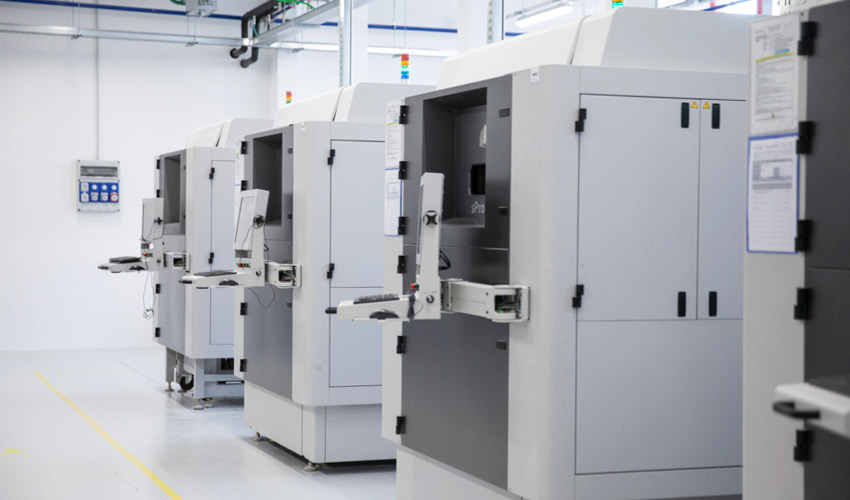 3D Systems has expanded its On Demand service in Europe with the recent launch of its brand new Advanced Additive Manufacturing centre in Pinerolo, Italy. Over the past 15 months, the company has made a significant investment, more than doubling its manufacturing capacity in order to meet their ever-increasing customer demand. The new state-of the art facility adds to the company's existing On Demand 3D printing service network within Europe that includes locations in the Netherlands, France, the United Kingdom, Belgium and Germany.
3Dnatives had the chance to visit the new Advanced Additive Manufacturing Centre and get some insights from the company's executives. "The breadth of our technologies render our facility in Italy an end-to-end solution for prototyping and low-volume manufacturing of industrial parts and products, including post-processing like surface treatment and painting," said Marco Maio, general manager, 3D Systems On Demand, Pinerolo, T/O, Italy.
With the addition of over 30 polymer 3D printers, covering a wide range of technologies including SLS, SLA and DLP, the Pinerolo facility is now home to both additive and subtractive technologies. The newly acquired fleet of 3D printers includes models such as the sPro 230, the ProX® 800 & ProX 950, as well as the modular Figure 4®. The additive solutions are complemented by vacuum casting machines, 3- & 5-axis CNC processing, injection molding and spark/wire EDM solutions.
Thus, the centre should be able to meet the needs of manufacturers looking for an efficient way to produce high-quality products. Ziad Abou, SVP and General Manager 3D Systems On Demand specifies that the new facility will focus on high-volume production industries such as automotive, consumer products and aerospace which have stringent quality and regulatory requirements."Through the expansion of this facility and our capabilities, we are strongly positioned to keep pace with technological innovations and support the growth of our customers," said Ziad Abou, SVP and general manager at 3D Systems On Demand.
"Through this expanded facility, we are offering creative solutions to our customers' product development challenges which are bolstered by a breadth of leading edge technologies and deep applications expertise," said Phil Schultz, EVP, operations, 3D Systems. "We are excited that our new Advanced Additive Manufacturing Centre here in Pinerolo, T/O, Italy will enable us to offer our customers the fastest production available to meet their challenges, and support competitive advantage."
Want to learn more about 3D Systems On Demand? Click HERE.
What do you think of 3D Systems' expansion in Italy? Let us know in a comment below or on our Facebook and Twitter pages! And remember to sign up for our free weekly Newsletter, to get all the latest news in 3D printing send straight to your inbox!