3D Systems: New Strategy Leads to Decline in Sales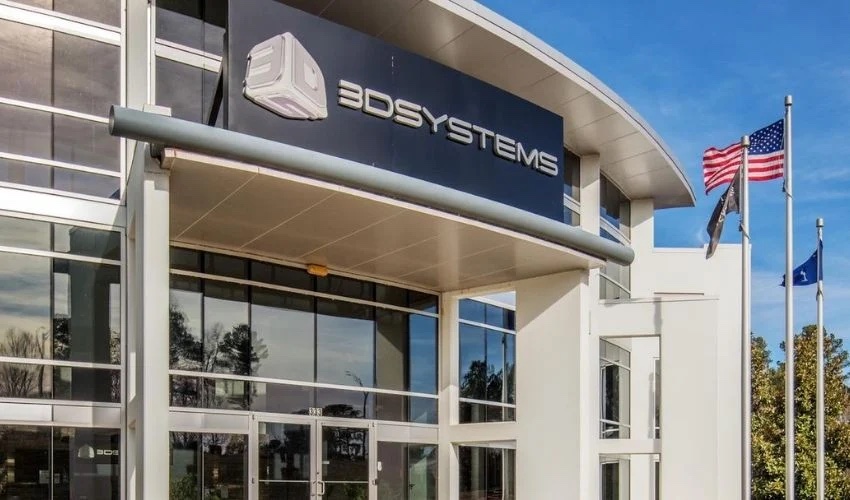 3D Systems, an American manufacturer of 3D printers, materials and scanners, is known to be one of the biggest players in the additive manufacturing industry. However, based on the company's recently published financial report, it has become apparent that the company closed the first quarter of the year with a slight decline in sales. Compared to last year, the decrease is around nine percent. The assumed reasons for this decline depend on various factors, notably the new corporate strategy in terms of acquisitions and disposals played a major role.
3D Systems operates as a major corporation and adds great value to the advancement of additive manufacturing technologies, materials and software. The company's innovations benefit a number of industries, like the automotive, railway, aerospace, and education sectors. Despite these major developments, however, the company is now reporting a drop in revenue of over $10 million. During the first quarter of 2021, the company was able to achieve sales as high as $146.1 million,  while the figure of this year merely stands at $133 million. However, by taking a closer look at the circumstances that led to this decline, an exciting new strategy of the 3D printing goliath becomes visible.
3D Systems Divested On-Demand Production, Simbionix and Cimatron
An important milestone that led to the changed financial business of 3D Systems is the newly adapted divestment and merger strategy. Specifically, it involved the sale of on-demand productions, as well as Simbionix and Cimatron; while buying new companies such as Kumovis, Titan Robotics and Allevi – just to name a few. According to the financial report, 3D Systems, which only recently sold its entire on-demand part, suffered a 38.1% drop in sales. In numbers, that's a decrease from $52.5 million last year to $32.5 million in this year's first quarter.
To the contrary, what is good for the American 3D printing company is the fact that they were able to reach a plus in production sales. In total, those have increased by a whole $7 million. The reason for this, according to the company's own statements, is the higher acceptance of the offers  in so called  'production environments'.
Keeping a focus on the company's industrial and healthcare divisions, 3D Systems CEO Dr. Jeffrey Graves issued the following statement, "With our organization now fully-centered on our two business units, we are focused on offering the strongest and most complete portfolio of additive manufacturing technologies, brought together with the most knowledgeable and creative engineering teams.The effectiveness of this approach, which differentiates us in our industry, was demonstrated in the first quarter with revenue growth in our core businesses of 10% when adjusted for divestitures." To find out more, visit the company's website HERE.
What do you think of 3D Systems' new financial metrics? Let us know in a comment below or on our Linkedin, Facebook, and Twitter pages! Don't forget to sign up for our free weekly Newsletter here, the latest 3D printing news straight to your inbox! You can also find all our videos on our YouTube channel.
Photo Credits: 3D Systems