3D Systems Launches Bid for Stratasys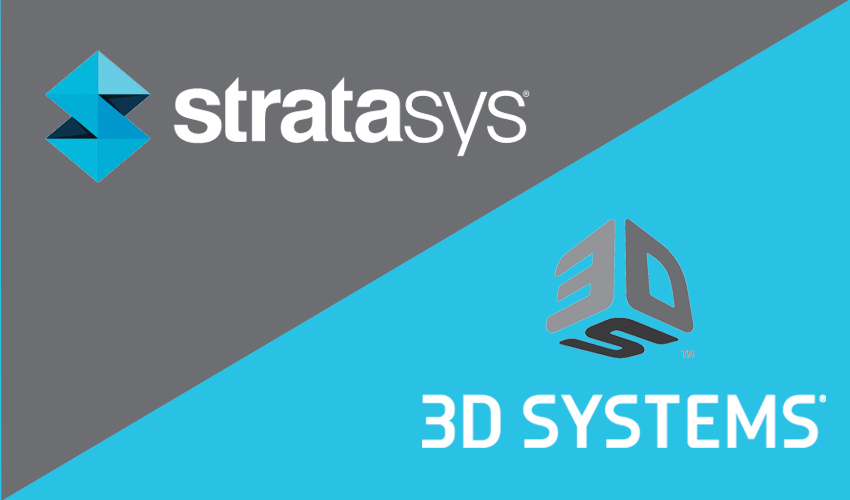 No sooner has the buzz about the announced merger of Stratasys and Desktop Metal died down that the Israeli provider of polymer 3D printing solutions is finding itself once again at the center of attention. Yesterday, on June 1st, 2023, Stratasys announced via press release that it had received an unsolicited and non-binding takeover offer. And it's from direct competitor 3D Systems. 3D Systems is offering to acquire Stratasys for $7.50 in cash and 1.2507 newly issued shares of 3D Systems common stock. 3D Systems' current share price is $8.33, making the per-share value of the offer approximately $17.91 per share. There are currently 68.40 million Stratasys shares outstanding, bringing the deal to a total value of $1.225 billion.
The new offer will not, for the time being, affect the announced stock transaction merger with Desktop Metal, which is planned for the fourth quarter of 2023. The merger agreement remains in effect for the time being while financial and legal advisors at Stratasys carefully review the newly received offer from 3D Systems. To date, there is no word of a decision in this regard.
However, the offer itself is causing a stir in the industry, not the least because 3D Systems and Stratasys are two of the oldest 3D printing companies as well as two of the steady leaders in the sector. As recently as May 30, the Israeli company announced that it had rejected a partial takeover offer from Nano Dimension on the advice of its board members and financial advisors. The latest offer to acquire 38.8%- 40.8% of outstanding common stock for $18.00 per share in cash was deemed not lucrative by Stratasys and the $1.1 billion deal was unanimously rejected. Nano Dimension would have beneficially owned a total of 53%-55% of the outstanding Stratasys shares if the deal had closed favorably, as it already owns 14.2%. As noted above, 3D Systems' current offer amounts to the acquisition of 1.2507 newly issued shares, at  $17.92 per share which equates to a total of $125 million more at the current share price. Technically lower in terms of money per share, but actually worth more at the moment considering the current share prices.
Nano Dimension Written Off for the Moment?
The move comes as Nano Dimension seems increasingly focused on achieving its goal of acquiring Statasys. Following the official information about the Stratasys/Desktop Metal merger, Nano Dimension initiated a conference call on May 30th, 2023. One of the key points was that Nano Dimension was considering at least 350 companies for acquisition between 2021 and 2023, including Desktop Metal, with whom the conversation was underway as of November 2022. Nano Dimension did not want to come up with the $800 million purchase price it was asking for. The Stratasys/Desktop Metal merger, which is obviously a thorn in the side of CEO Yoav Stern, he classifies as a "financial bailout" for Desktop Metal thus pouring oil on the fire of public discourse.
With these billion-dollar deals and the recent furor, the 3D industry is starting to resemble a battlefield with multiple high bidders with Stratasys in the middle. Since company takeovers always focus on goals, visions, and shared interests, it will be interesting to see what further developments come in the coming months. You can read more about the offer received HERE.
What do you think of this move from 3D Systems to acquire Stratasys? Let us know in a comment below or on our LinkedIn, Facebook, and Twitter pages! Don't forget to sign up for our free weekly Newsletter here, the latest 3D printing news straight to your inbox! You can also find all our videos on our YouTube channel.