3D Systems and Jabil Announce 'High Speed Fusion' 3D Printing System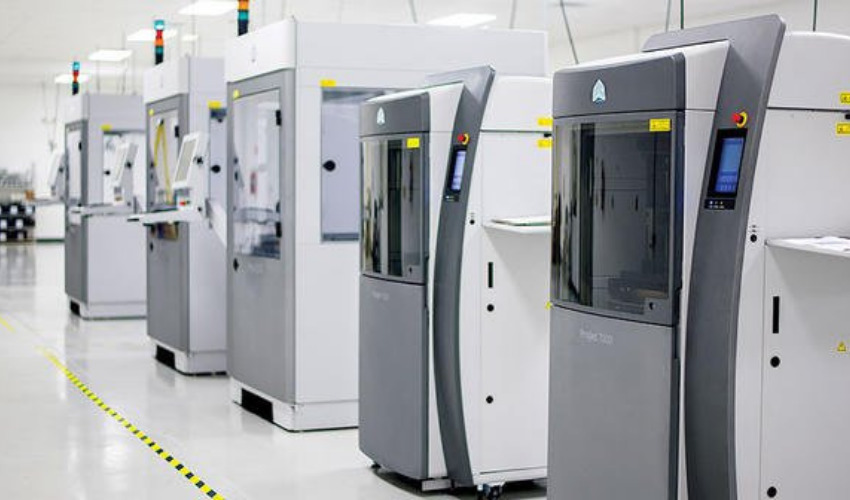 3D Systems have just announced that they will soon introduce a next generation 'High Speed Fusion' 3D printing system. Developed in collaboration with Jabil Inc., the platform system will include new printer technology and advanced materials systems, surpassing those currently available. 3D Systems purport that the current marketplace for solutions of this kind exceeds $400 million and will open up new markets and opportunities in the field. The High Speed Fusion (HSF), the system will address demanding aerospace and automotive applications. This includes direct printing for applications including aerospace interiors and ducting, tooling and fixtures for things like automation and robotics tooling, as well as prototyping parts for automotive, aerospace, medical, heavy equipment and general industry support.
Dr. Jeffrey Graves, president and CEO, 3D Systems commented: "By introducing our High Speed Fusion filament printer, 3D Systems will build on the organizational focus that we adopted in 2020, and expand our presence in growing markets that demand high reliability products such as aerospace and automotive." He continued: "Our investments in this solution, and collaboration with Jabil, will allow our customers to increase productivity and performance by using additive manufacturing with a hardware, software, and materials platform that is uniquely designed for the rigors and requirements of an industrial setting. The value proposition, which we believe is compelling, will open new markets for our company that are estimated to be over $400 million, with the promise of new markets, beyond these current opportunities, as the economics of this new technology platform are fully demonstrated."
The HSF 3D printing system will exceed the capabilities of currently available options in several ways. HSF products, such as the Roadrunner 3D printer, will have better economics than any other high throughput industrial fused filament offering currently available. Their new technology, advanced materials systems and electric motion control will also enable users to print with greater precision and at three times the speed of contemporary state-of-the-art industrial systems. The printer would also beat the constraints of high production costs and low throughput that accompany existing industrial fused filament printers. It will be compatible with several high-performance, high-temp materials such as ULTEM and PA CF with a broad range of general-purpose filaments like ABS and PETg ESD. 3D Systems is known for its professional 3D printers that use a variety of 3D printing technologies including material jetting, SLA, Laser Powder Bed Fusion and  more. This marks the first time that it will be releasing an industrial FFF 3D printer.
"We are proud of the progress the Jabil and 3D Systems teams have made and the ability of this solution to overcome the historical system and sub-system level limitations of current market offerings," remarked John Dulchinos, vice president, 3D printing and digital manufacturing, at Jabil. "Jabil understands the needs of a large-scale manufacturing environment and we look forward to continuing to collaborate with 3D Systems to make this new system available to the marketplace while also using it within our own factories." The novel High Speed Fusion 3D printing system will incorporate the highest deposition rates in conjunction with excellent dimensional precision, as well as the parts created at minimal cost, with maximum quality. You can find out more about the new system HERE.
What do you think about 3D Systems announcement? Let us know in a comment below or on our Facebook, Twitter and LinkedIn pages! Sign up for our free weekly Newsletter here, the latest 3D printing news straight to your inbox! If you are interested in the role of AM in the aerospace sector, don't miss out on our next virtual event, ADDITIV Aerospace! You can register for free HERE.