3D Scanning Will Be Used in Ukraine to Document Evidence of War Crimes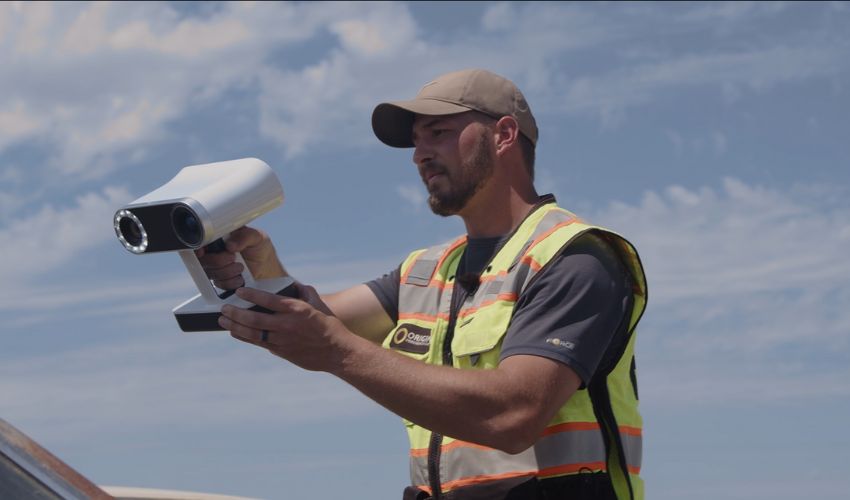 The war in Ukraine has been going on for over half a year now. It has already claimed over 5500 lives and injured more than 8000 due to Russia's attacks on the civilian population. The country's infrastructure has also suffered from Russia's bombings and the police are working at full speed to record all the atrocities. However, due to the chaotic nature of the conflict, potential evidence can be quickly lost. Especially as authorities are working on cleaning up affected cities, leading to evidence being lost, contaminated or even destroyed.
Thankfully, Artec 3D, a leading global developer and manufacturer of professional 3D scanners and corresponding software, has announced that it will be supporting the Ukrainian police, notably working with the Human Rights Conduct Department of the National Police of Ukraine. The company intends to provide the police with its high-end solutions for the forensic documentation of evidence against the various crimes such as war crimes, crimes against humanity and genocide throughout the territory of Ukraine.
Ruslan Horyachenko, head of the Human Rights Department of the National Police of Ukraine, explained the reasoning behind the move, commenting, "Since the beginning of the war, the National Police of Ukraine has initiated more than 89,500 criminal proceedings based on the facts of crimes committed under martial law. The National Police of Ukraine collects evidence every day. And new documentation technologies are useful, including 3D technology. Therefore, we decided to start this cooperation with the Luxembourg company Artec 3D."
Using 3D Scanning to Preserve Evidence in Ukraine
The 3D scanners can be used in a variety of ways to help in the ongoing conflict. On one hand, they can be used to document evidence of war crimes, and on the other, they can be used for forensic facial reconstruction of victims. The technology is also suitable for documenting human remains as well as preserving evidence of damage to homes, vehicles and affected infrastructure. And it does so quickly and accurately, so that the evidence can be stored and not destroyed, for example, by the evacuation and cleanup of affected cities.
The Artec Leo 3D scanner is the chosen tool that is making it possible to scan evidence and entire crime scenes, both indoors and outdoors, extremely quickly and without any prior knowledge on the part of the user. It is also wireless and portable, making it suitable for areas with destroyed infrastructure. Forensic experts can then analyze the data collected immediately afterwards in true-to-life color and 3D renderings.
In addition, the fast and secure upload of the captured data to cloud storage allows investigators, as well as authorized agencies and criminal courts, to access and process the data from anywhere in the world. The captured 3D evidence is a lifelike image that can be used in legal proceedings. Artyom Yukhin, CEO and President of Artec 3D concluded, "We're really honored to be able to work with Ukrainian police, and are glad that our technologies can be put towards such an important application."
What do you think about the use of Artec 3D scanning technology in Ukraine? Let us know in a comment below or on our LinkedIn, Facebook, and Twitter pages! Don't forget to sign up for our free weekly Newsletter here, the latest 3D printing news straight to your inbox! You can also find all our videos on our YouTube channel.
*Cover Photo Credits: Artec 3D