TOP 12 3D printed prostheses
Published on April 10, 2018 by
Niru K.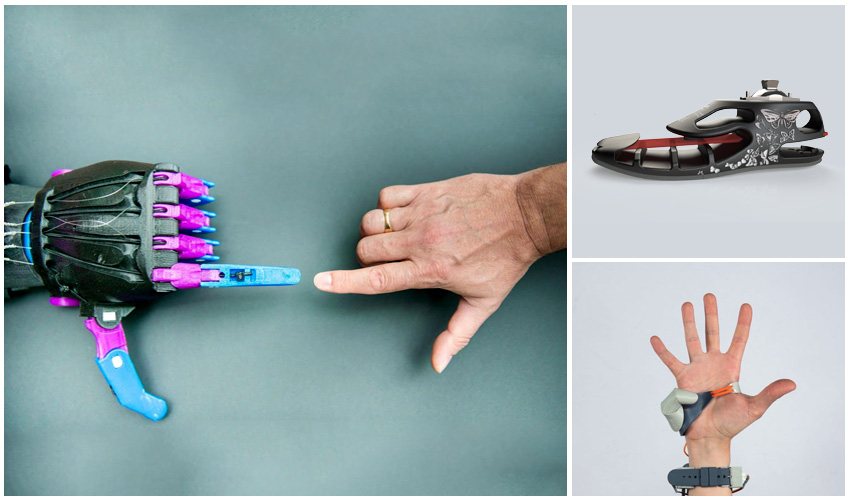 3D printing has a place in many sectors, particularly in the medical sector, where it enables the creation of devices and tools in a faster, more cost-effective way, but above all by opening up possibilities for personalisation. The latter is particularly important for people who suffer from a disability for which it is important to find a solution adapted to their specific needs. The 3D technologies can be a means to design these solutions, including to create prosthetic hand, arm, leg or foot. Often considered as something negative, they could become a real very accessory design – while remaining very functional – for its bearer; today, 3D technologies have led to the manufacture of prostheses at another level. So here is a list of prostheses printed in 3D which could well change the daily lives of people with physical disabilities.
TOP 1 – The E-nable association
E-nable, also known as Enabling the future , is an association created in the United States by Jen Owen. The idea behind this project is to bring together makers and enthusiasts to create a network of models of prostheses in the world that can obviously be printed in 3D. The main objective is to "give a hand" to the people who need it most, thus avoiding the high cost of a traditional prosthesis. Since its creation in 2013, the association has donated 3D printed prostheses to hundreds of people around the world.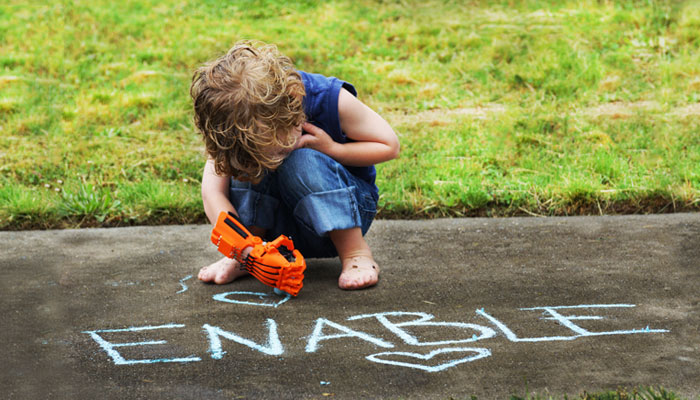 TOP 2 – Bionico Hand
The French Nicolas Huchet started the project Bionico Hand in 2012 and managed to create a prosthetic hand myoeléctrique from different open source technologies including 3D printing. The hand was printed in 3D from ABS and includes muscle sensors and a Bluetooth bracelet that would transmit the feeling of touch to the user. She would be able to do 4 basic movements and would easily customise, all at a cost of less than €300.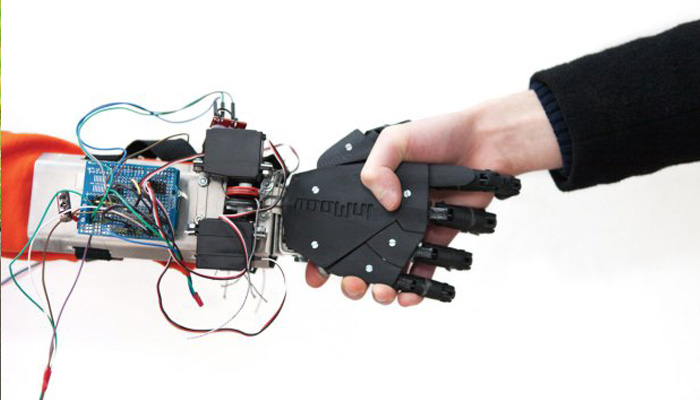 TOP 3 – Youbionic
Youbionic is a bionic hand prosthesis that reminds us a bit of fictional characters like Terminator or Robocop. This project was created by the Italian engineer Federico Ciccarese and was unveiled at the end of 2016. This prosthesis was developed with 3D printing technologies and would also include Arduino micro processors that would be able to detect the movements of the muscle, allowing his wearer to make different grips. The Youbionic prosthesis starts to market at a price of € 1,200.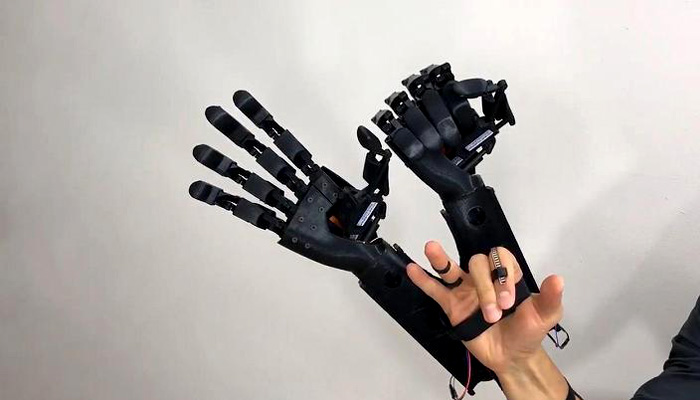 TOP 4 – Unlimited Tomorrow
Unlimited Tomorrow was founded by Easton Lachapelle, a young American who had already developed his first 3D printed prosthesis at the age of 16. Two years later, he created his company to offer very realistic and above all very affordable prostheses. After several years of tests and developments with different technologies, Easton managed to offer its first 3D prosthesis to a little girl in 2017.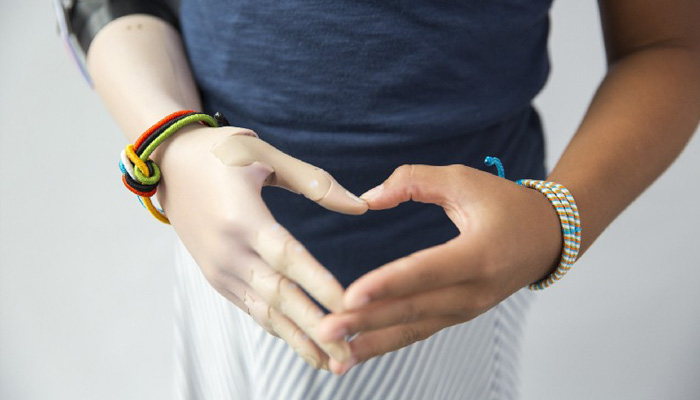 TOP 5 – Unyq prostheses are unique
Unyq offers customisable shells for leg and arm prostheses; this customisation is possible thanks to 3D printing. The wearer can choose his model, the material and the colour of the prosthesis shell and obtain a solution entirely adapted to his anatomy but also to his tastes! Two ranges are now available: the Unyq Style which offers 3D printed shells from ABS and the Unyq Performance which offers 3D printed solutions from polyamide, more suitable for those who move a lot.

TOP 6 – Mecuris prosthetic feet
The manufacturer of Mecuris holders has developed 3D printed prosthetic feet, the NexStep which have obtained CE marking. The patient can easily customise his prosthesis using the online platform of the German manufacturer and get it delivered in just one week, Mecuris hopes to lower this delay to just 48 hours. A range for children, FirStep, is also available.
TOP 7 – LimbForge offers prosthetics in developing countries
LimbForge is an association that aims to provide prostheses to developing countries that can not often afford these medical devices. She has developed several models for the arm, elbow, forearm, wrist and hand, with options to fully adapt to her wearer. After 3D modelling on software developed by Autodesk, the prosthesis is printed in 3D from a plastic material that can take a different colour depending on the patient.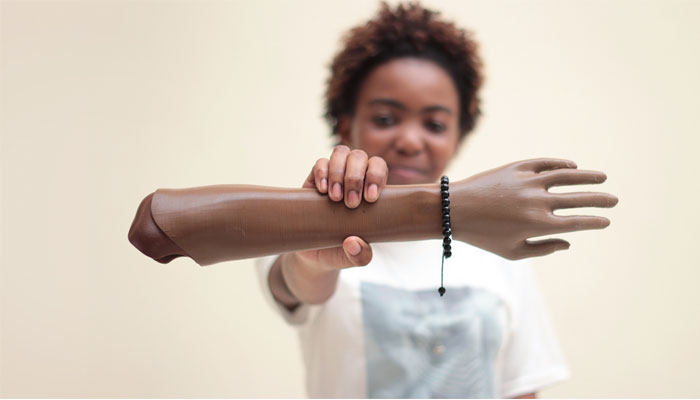 TOP 8 – Prosthetics with an elaborate design
Evan Kuester is a designer and engineer currently working at 3D Systems. He has created several very elegant arm and hand prostheses thanks to 3D printing. One of his models, Ivania, would have required 45 hours of printing on 3D FDM printers. Evan specifies that his work aims to create aesthetic prostheses , like a real piece of jewellery.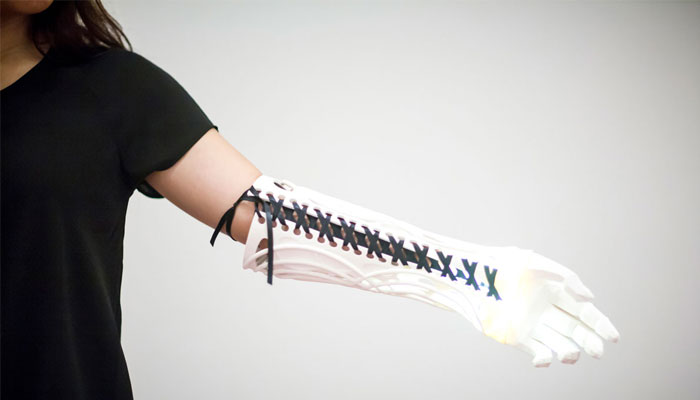 TOP 9 – "Hero Arm", a hero for life
Open Bionics would be the first company in the world to launch a 3D printed bionic arm that would not only be clinically tested but also medically certified. This 3D printed arm is called "Hero Arm" and combines functionality, comfort and design. It is customisable and includes sensors to detect muscle movements, thus providing more ease to move. He would even be able to lift up to 8 kilos, a rather high weight when we know that the prosthesis is put and removed quickly. Open Bionics offers complete customisation of the prosthesis, a real advantage for the person who wears it, who can then create it in his own image. A particularly attractive point for children who often choose a prosthesis with the image of their hero!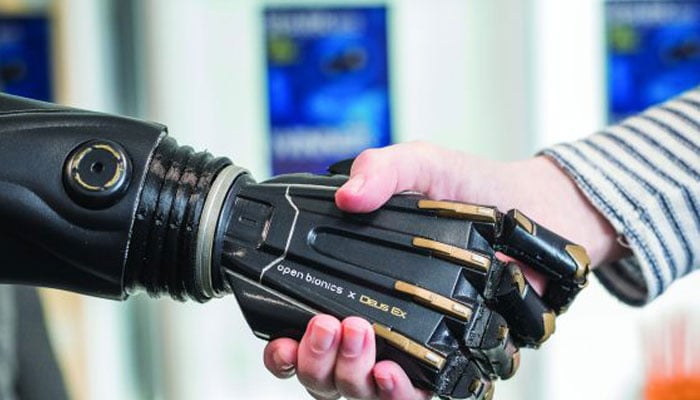 TOP 10 – Handicap International offers prosthetics for developing countries
Since 2015, the French association Handicap International has launched its project "3D Prostheses" which consists of 3D printing of prosthetic limbs and arms for developing countries and areas in conflict for which access to these medical devices is too expensive. One year after the launch, the association says it has managed to equip 19 patients, a beautiful result made possible thanks to 3D technologies. She explains that she scans using a small 3D scanner to obtain a 3D model that can then be sent to the 3D printer.
TOP 11 – A 3D printed prosthesis for cyclist Denise Schindler
At the Paralympic Games in Rio, German cyclist Denise Schindler won the silver medal on the clock with a 3D printed prosthetic leg. Amputee at the age of 2, the champion said she fought to get there and became the first athlete to compete at the Games with a 3D printed prosthesis. She worked with Autodesk to create this medical device that is totally adapted to her morphology. After 3D modelling of the athlete's body, the company was able to 3D print the prosthesis more quickly and more cost-effectively.
TOP 12 – An extra finger with Third Thumb
The Third Thumb prosthesis is a bit unique. It does not address people with physical disabilities but would be more useful for more complex actions; his creator Dani Clode wanted to change the perception of prostheses by associating it with something positive. She turned to 3D printing to make Third Thumb. It would be controlled by the feet of his wearer through pressure sensors built into his shoes. A Ninjaflex filament have been used to print the customisable prosthesis in 3D. Two small motors would allow the thumb to move in different directions by folding three hinges.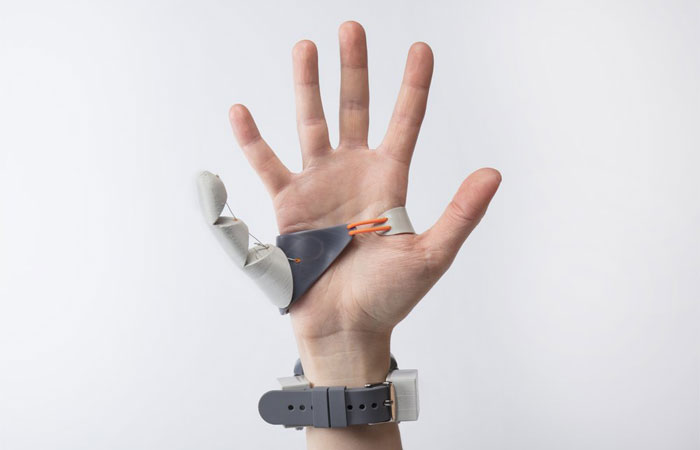 What do you think of these 3D printed prostheses?  Let us know in a comment below or on our Facebook and Twitter pages! Sign up for our free weekly Newsletter, all the latest news in 3D printing straight to your inbox!