3D Printing Allowed One Youtuber to Perform Surgery on His Own Organs in Real Time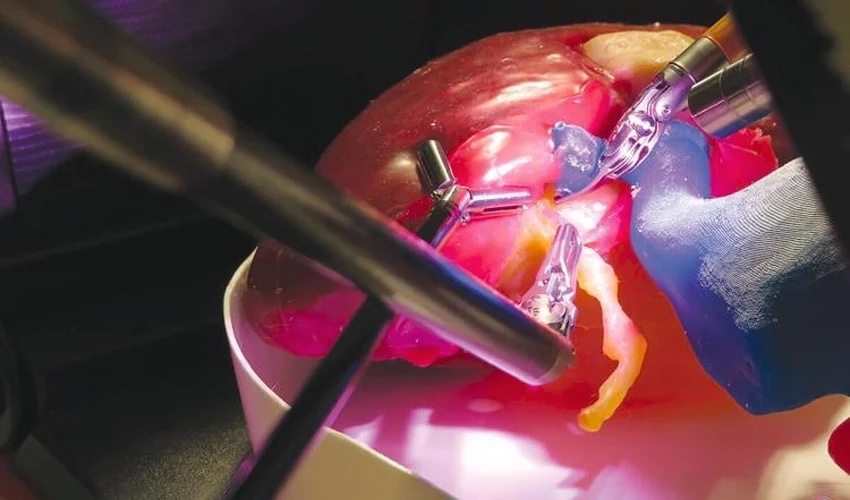 Can you imagine being able to perform an operation on your organs in real time? Though this might seem to be science fiction, thanks to additive manufacturing it may actually be possible, at least according to British youtuber Tom Scott. In partnership with the company Lazarus 3D, Scott 3D printed a "model" that simulated his internal organs in real scale. With it, he wanted to test the possibility of surgeons for surgeons to practice with an exact replica of the body to be operated on. And, although in this case it was not an actual surgical operation, you can't help but shudder when visualizing the operation of your own organs in real time. Though these examples also remind us of the added value of 3D technology in surgery and the medical sector.
Additive manufacturing has made it possible for us to have anything and everything in the palm of our hands. This is especially interesting in the medical field, where this technology is being used more and more for different applications. One example is surgical planning where 3D printing in particular has a lot to offer. According to a study published by Brand Essence Market Research and Consulting in 2021, the market for 3D printed surgical models will reach a value of $1.022 billion by 2025. This is thanks to the technological advances seen in the development of more precise, biocompatible and quality solutions within the medical field. We will now look at one such example, where 3D printing of organs aids in the process of performing real surgery.
3D Printing and Organ Surgery
In order to do this, the youtuber first had to undergo an MRI of his abdomen. With it, a digital copy of his torso was obtained, where each internal organ was recreated. After that, the surgeon explained to Tom Scott that they had observed a cyst in his left kidney. In order to understand the pathology and learn first-hand what surgery should be performed, he decided to replicate his organs using 3D printing. U.S.-based Lazarus 3D, a company dedicated to the additive manufacturing of body parts, was the one that helped Scott in the development of his idea. The company's Pre-Sure® models are made from soft silicones and hydrogels that mimic human tissue. That makes them ideal for practicing incisions and sutures.
Thanks to the 3D printed surgical models, the surgeons were able to simulate the operation on Scott's organs while he himself was present. With the experts' medical technology, the youtuber was able to see how they punctured and cut the 3D models of the organs in the abdomen to simulate the operation. At the same time, the surgeon explained each step he was performing on the replica, in order to better understand it.
Projects like these highlight the benefits that additive manufacturing brings to medicine. And it is closer to us than we think. You can find more information on Tom Scott's youtube channel, or on Lazarus 3D's website.
What do you think using 3D printing to simulate organ surgery? Let us know in a comment below or on our LinkedIn, Facebook, and Twitter pages! Don't forget to sign up for our free weekly Newsletter here for the latest 3D printing news straight to your inbox! You can also find all our videos on our YouTube channel.
*All Photo Credits: Tom Scott / Lazarus 3D