TOP 10 3D Printing & Additive Manufacturing University Degrees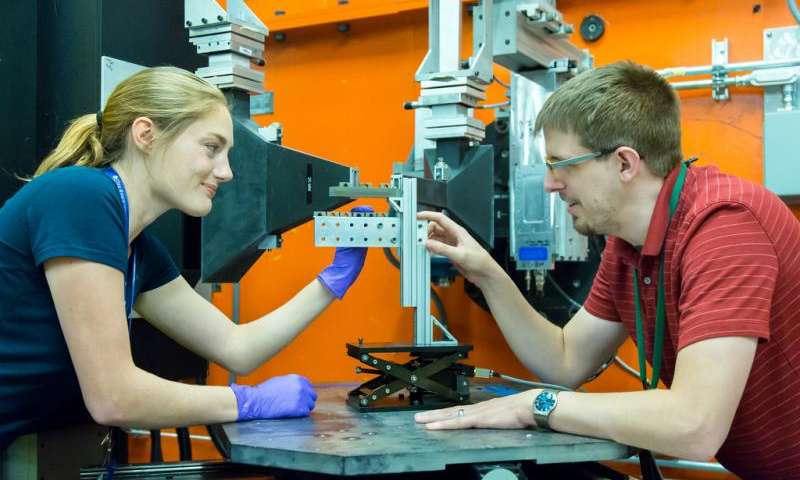 As 3D printing and additive manufacturing become mainstream, an influx of professionals who specialise in this area will be needed. Therefore, a number of universities have already started offering additive manufacturing and 3D printing university degrees. These university degrees will become hugely useful in the future as 3D printing becomes integral to sport, design, maritime, and more. We searched for eight of our favorites offered by US and UK universities to come up with our list. The degrees are not in order of best university or 3D printing degrees.
1 – Penn State University
Penn State World Campus offers an online Master of Engineering in Additive Manufacturing and Design (AMD) in partnership with Penn State's College of Engineering and the School of Engineering Design, Technology, and Professional Programs. This course is worth 30 credits and focuses on how additive manufacturing is transforming a variety of sectors, such as manufacturing, aerospace, medical devices and more. The course also covers rapid prototyping, and the impact that being able to create one-off models from almost any material is having. It should provide students with the necessary knowledge to grow as a leader in 3D printing and prototyping technology to accelerate industry adoption.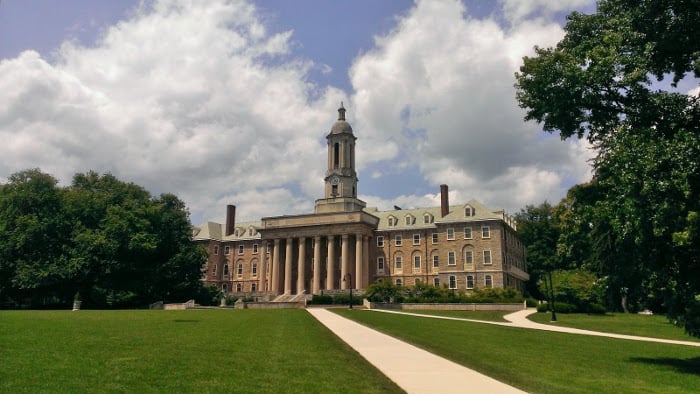 – You can find more information HERE.
2 – Massachusetts Institute of Technology
One of, if not the most prestigious university in the world, MIT also offers two online courses on additive manufacturing. It includes a short 5-day course which provides insight into the technology – within 5 days, participants will learn the basics of 3D printing, materials involved, operate several types of 3D printers, and gain knowledge of the multiple technologies such as FDM, SLA, SLS, etc. Another course this time 12 weeks long, is called Additive Manufacturing for Innovative Design and Production and focuses on the fundamentals, applications, and implications of printing for design and manufacturing.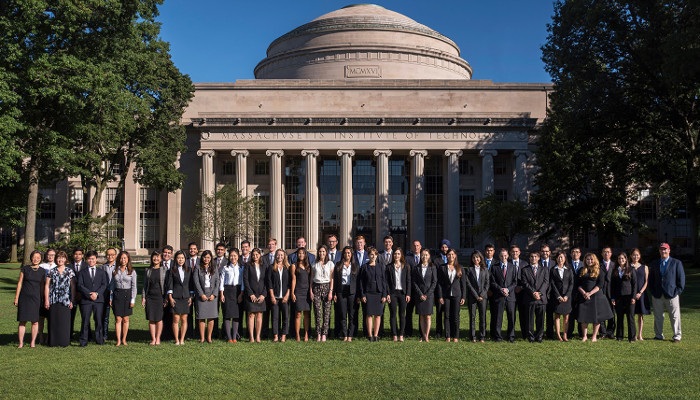 – You can find more information HERE for the 5-day course and HERE for the 12-week course.
3 – Carnegie Mellon University
Carnegie is a global research university known for its world-class, interdisciplinary programs and as such it offers a Master of Science in Additive Manufacturing (MSAM) two-semester full-time degree program. It is designed to educate students in the engineering science required to understand and advance additive manufacturing. Moreover, it provides hands-on experience with designing, adapting and building parts using current AM technology by including fundamental understanding with practical instruction in the technologies of AM.
– You can fine more information HERE.
4 – Ohio State University
The Master of Global Engineering Leadership (MGEL) at Ohio State University is a minimum 33-credit degree that aims to transform engineers into exceptional leaders in their field. The curriculum includes core courses that teach leadership and management, an understanding of the business-government environment relationship, while a strong engineering is provided through the choice of a specialized technical track. One of the specialized technical tracks is additive manufacturing and includes courses in computational modeling for additive manufacturing, AM for bio-medical devices and more.
– You can find more information HERE.
5 – Purdue University
The public research university in Indiana, Purdue University, has developed its Additive Manufacturing Certification Programs to give working professionals and students an opportunity to study industry case studies and receive proper training about the rapidly industrialising AM technologies and 3D printing market. The course aims to give students and professionals fundamental knowledge of AM skills that they will be able to directly apply to their projects. They offer four certificate courses, Additive Manufacturing Essentials, Additive Manufacturing Technology & Materials, Additive Manufacturing Design and Additive Manufacturing Business & Economics.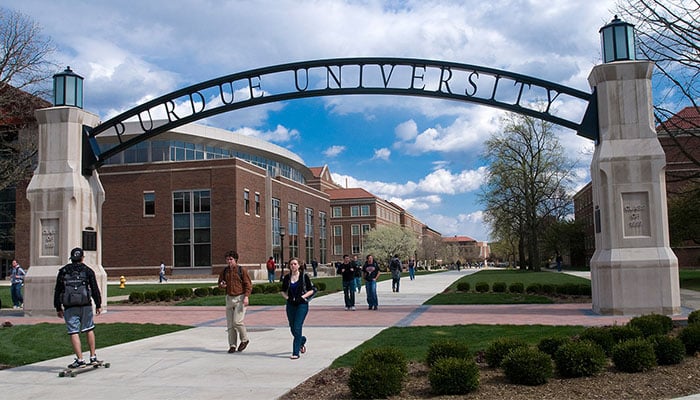 – You can find more information HERE.
6 – Nottingham University
A well-reputed university in the UK, offer a Masters (MSc) degree in Additive Manufacturing and 3D printing. This is a 1 year course, requiring an engineering or similar degree studied at undergraduate level. The course starts in September, involving modules in additive materials, metrology, and advanced additive manufacturing techniques. Nottingham University is a member of the Russell Group, due to the high level of research funding the university receives, as well as its high achievement.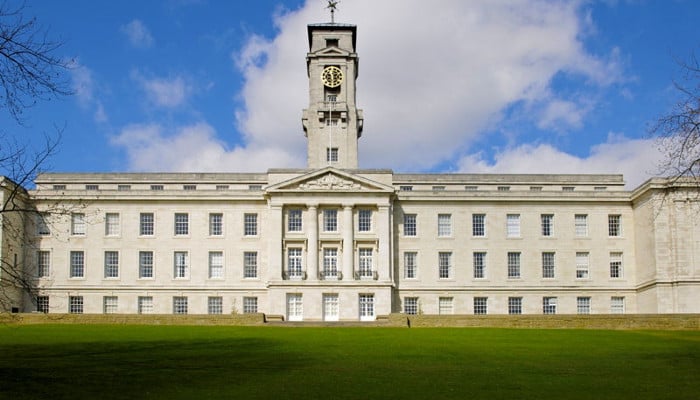 -You can find more information HERE.
7 – Sheffield University
Sheffield University in the UK, offers a Masters in Additive Manufacturing and Advanced Manufacturing Technologies. Within the Department of Mechanical Engineering, this course includes modules such as dealing with aerospace materials, principles and applications of additive manufacturing, engineering composite materials, and more. This Masters appears to cover advanced forms of engineering in addition to just the 3D process, allowing for a good holistic qualification.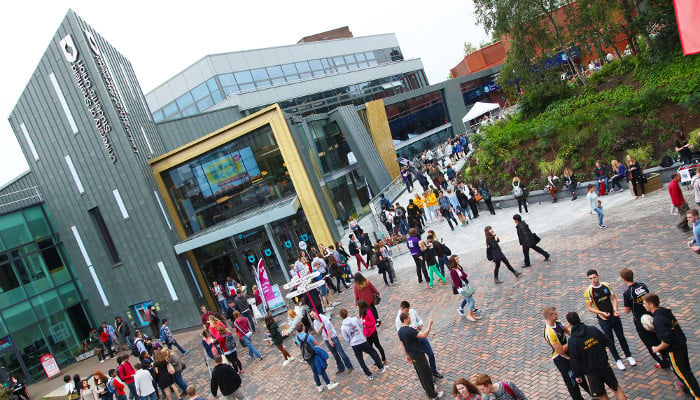 – You can find more information HERE.
8 – Derby University
Derby, another UK university, has started to offer a Masters (MSc) in Advanced Materials and Additive Manufacturing. This course includes modules such as additive manufacturing processes, design and materials selection, additive manufacturing applications, and data visualisation science.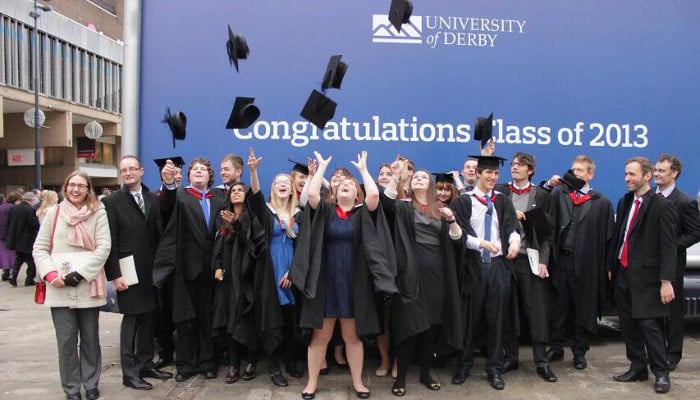 – You can find more information HERE.
9 – University of Central Lancashire
The University of Central Lancashire offers a master program (MSc) in Additive Manufacturing for 1 year full-time or 2 years part-time. Graduates will have access to the Additive Manufacturing lab, housing some of the latest 3D printing equipment. This program intends to provide experience through projects, with hands-on use of equipment and software. It will also include relevant industry visits, guest speakers and industry-related projects.
– You can find more information HERE.
10 – Cranfield University
This university masters degree is more specific to metal additive manufacturing than additive manufacturing in general. You can study full-time for one year or part-time during two years. It will provide students with the latest knowledge and skills for metal Additive Manufacturing (AM), including  AM processes and their capabilities, designing AM systems, qualification, modelling and materials. Practical experience will be gained through assignments and group and individual projects in close collaboration with leading industrial end-users.
– You can find more information HERE.
Did you find this useful for your studies? Let us know in a comment below or on our Facebook and Twitter pages! Don't forget to sign up for our free weekly Newsletter, with all the latest news in 3D printing delivered straight to your inbox!