3D Printing Could Improve Cosmetic Surgery Procedures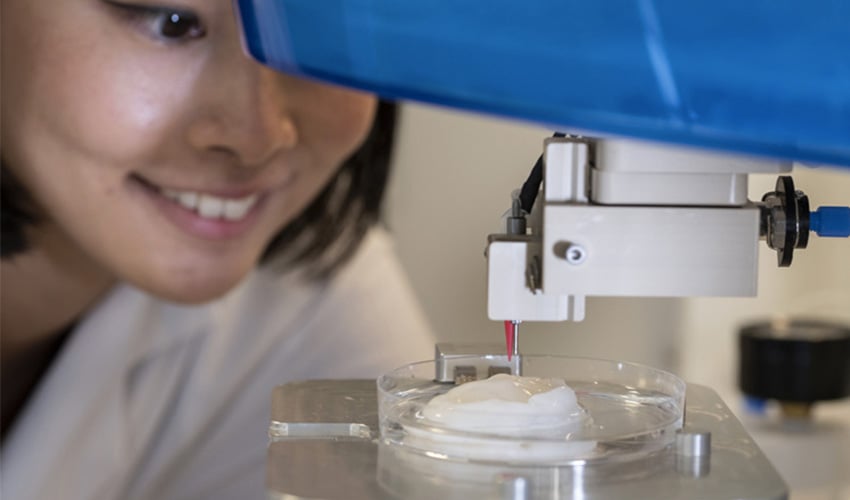 Scientists at Swansea University in Wales have developed a solution that they believe will transform the future of plastic surgery. They have developed an additive manufacturing technology capable of creating 3D printed artificial cartilage. This project aims to change the lives of people who have lost a part of their face, such as a nose or an ear, due to an accident or cancer. One of the byproducts of the program is to change the way surgeons operate. Currently, interventions consist of extracting the cartilage of the ribs of the patients to create a new structure for the part of the face. However, this method is not necessarily suitable. This cartilage remains weaker than the original one, making this part of the body more sensitive and less flexible.
The project, named "3D Bioface," has been funded by the medical charity The Scar Free Foundation, and is expected to help address problems facing the sector right now, as no actual surgery will be required. "This life-changing research is part of our commitment to achieving scar-free healing for the millions of people living with scars in the UK and around the world," said Brendan Eley, chief executive of The Scar Free Foundation.
3D Printed Artificial Cartilage
In order to create a nose or an ear, scientists at Swansea University are using their technology to create cartilage from nanocellulose hydroge, a kind of resinous wood pulp. This substance has been mixed with hyaluronic acid, a molecule naturally present in the epidermal tissues. This improves the hydration and firmness of the skin. Once combined, this material can be 3D printed to obtain the required shape. A biological catalyst then hardens the mixture. The artificial cartilage is then immersed in a solution containing cartilage cells from the patient's body. This step is crucial. It allows these cells to colonize and stiffen the 3D printed structure. Finally, the final phase consists of implanting a new nose or ear on the patient's face.
"Although our current focus is on cartilage, the scientific concepts and technologies on which our work is based can be applied to tissue types such as blood vessels, nerves, bone, skin and fat, which will greatly increase the impact," concludes Professor Iain Whitaker, a surgical specialist at Swansea University. The next step in the research is to verify that the material does not cause an immune reaction. This technology could then be used to replace other body parts. To learn more about this project, click HERE.
What do you think of 3D Printing for surgery? Let us know in a comment below or on our LinkedIn, Facebook, and Twitter pages! Don't forget to sign up for our free weekly Newsletter here, the latest 3D printing news straight to your inbox! You can also find all our videos on our YouTube channel.
*Cover photo credits: The Scar Free Foundation