3D Printing Sweeps the Oscars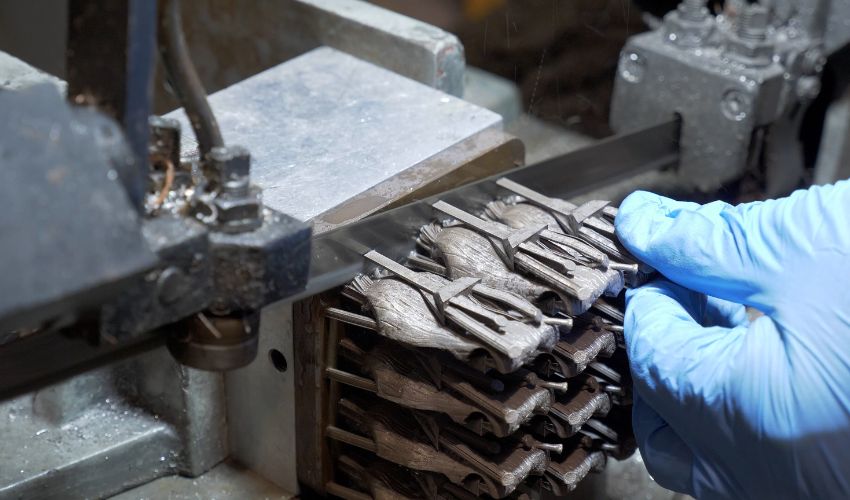 It is hardly a secret that 3D printing is becoming a key technology in the film and movie industry. From FDM to Material Jetting and everything in between, additive manufacturing technologies allow for the production of beautiful and intricate props and costumes at a fraction of the cost. Now, the value has been confirmed even more as two separate projects using 3D printing have been awarded at the Oscars this year. We speak of course about Pinocchio's win for Best Animated Feature and Ruth E. Carter's win for Best Costume Design.
It is actually not the first time that a project involving 3D printing has won an Oscar. Indeed, part of what is incredible this year is that for Ruth E. Carter this is her second Oscar, making her the first Black woman to win two Oscars as well as the first designer to win for both an original film and its sequel, with 3D printing already being used for the first Black Panther movie. But the fact that 3D printing was involved in at least two of the biggest movies of the year and that the technologies helped them to win these prestigious awards is worth noting. As such, we wanted to take a closer look at both projects and how additive manufacturing was used.
3D Printing With Stainless Steel for Pinocchio
Pinocchio's win for Best Animated Feature is certainly no small feat, going up against the likes of Disney's popular feature Turning Red as well as Marcel the Shell with Shoes On and The Sea Beast. Adding on to that, it also marked a unique achievement in the industry: Pinocchio himself bears the distinction of being the first puppet to be made using 3D printed stainless steel. 
3D printing has often been used for stop-motion films over the years thanks to its ability to express the minutest details that are necessary for the art form. We can point for example to LAIKA Studios which used the technologies in films like Kubo and the Two Strings. Now, it seems it continues to be key in its development. Indeed, additive manufacturing has been critical for helping push the limits of the technology with the Pinocchio puppet just being one of a number of recent projects using 3D printing in different ways.
The creation of this puppet was possible because of movements to further the use of AM in the UK. Mackinnon & Saunders, the company behind the puppet-making for the film which is also well known for other famous puppets such as Bob the Builder and Postman Pat, turned to the Made Smarter North West adoption program which according to the press release is a government-funded initiative to help SME manufacturers to digitalize, decarbonize and drive growth through new technologies and skills. Made Smarter was critical in helping the puppeteers to test and trial brand new 3D techniques with the help of Laser Prototype Europe (LPE).
Peter Saunders, a puppeteer and one of the founders of Mackinnon & Saunders, commented, "We have developed a lot of knowledge about 3D printing over the years. All that sum of knowledge gathered up was put into Pinocchio. Made Smarter arrived at the perfect time. We were able to access funding and advice to trial the latest development in the metal printing machines. Our collaborators LPE really understood what we were striving for and pushed their machines to the absolute maximum to achieve fine metal printing work to retain the details, while ensuring the parts fit together to create a moving puppet. The animators who used Pinnochio were delighted with the outcome, because it was a very delicate puppet, but it was indestructible." And the result has certainly been appreciated on a wider scale as can be seen for this award for Best Animation.
Black Panther Designer Won Her Second Oscar
The other 3D printing Oscar winner of the night was Ruth E. Carter. As the Costume Designer in the movie, Carter turned to 3D printing through a collaboration with Julia Koerner in order to realize designs that blended tradition and afrofuturism, the perfect representation of Wakanda itself in the marvel film. And though of course additive manufacturing was not the only technology used to create these beautiful pieces, it played a key role for a few as it allowed for more freedom of design. 
Notably, the women worked with Materialise to create a 3D printed crown and necklace using selective laser sintering. The company notes that 3D printing enabled the creation of a part that is study and stiff while still comfortable enough to be worn. Resulting in an eye-catching and clever design perfect for showing the royal bearing of the Queen of Wakanda, played by Angela Bassett.
What do you think of the role of 3D printing in these films as well as its influence in helping them to win Oscars? Let us know in a comment below or on our LinkedIn, Facebook, and Twitter pages! Don't forget to sign up for our free weekly Newsletter here, the latest 3D printing news straight to your inbox! You can also find all our videos on our YouTube channel.