How 3D-Printed Sustainable Packaging Meets Corporate Goals & Consumer Demands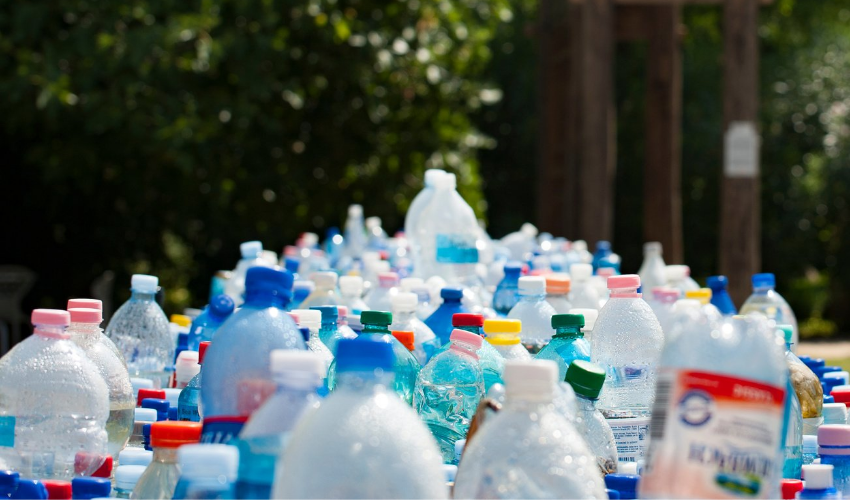 Sustainable packaging has become an end-to-end business solution, and increasingly we are seeing the possibilities for 3D printing in the sector. The 3D printing manufacturing cycle of digitally designing packaging and using environmentally conscious materials results in high-quality products that help businesses achieve their corporate sustainability goals. However, there are some pitfalls along the way. The reason people consider additive manufacturing to be a sustainable method of production is quite simple. It stems from the core tenets of environmental stewardship — reduce, reuse, recycle. In additive manufacturing (AM), also known as 3D printing, fabricating parts and products can result in 70 – 90 percent less scrap waste when compared to traditional methods of manufacturing. Furthermore, there have been many material innovations in 3D printing for the reuse of manufacturing materials as well as the recycling of waste such as plastic bottles, to create new materials. Moving away from single-use plastic, and optimizing the amount of material used in packaging production are some of the primary ways 3D printing is used to create sustainable packaging.
Globally, one of the most significant sources of waste is packaging. From consumer appliances and cosmetics to food containers and shipping supplies, there are tons of packaging waste being dumped in landfills. In the United States alone, the Environmental Protection Agency (EPA) estimates that plastic and other packaging waste makes up nearly 30 percent of the country's total waste annually. Moreover, in 2018, China banned waste imports, with its recyclable plastics imports now down 99 percent, countries including Japan, Germany, the United Kingdom, Belgium, Spain, Italy, France, and the Netherlands are scrambling to deal with massive amounts of waste alongside struggling recycling infrastructures not designed to handle that kind of volume. In order to reduce waste and incorporate more sustainable manufacturing practices, many companies have started using 3D printing technologies to reimagine packaging.
How is Sustainable Packaging Defined?
The term "sustainable" has morphed into a marketing buzzword that companies employ in order to signal to consumers that the product with such a label is not "harmful to the environment". Sometimes, but not often, companies include "social responsibility" under that umbrella of sustainability — with social responsibility including fair wages and humane working conditions. For this particular examination into sustainable packaging, we are going to explore production methods (e.g. injection molding, binder jetting, etc.), machinery (e.g. ExOne M-Flex, 3D Systems ProJet), and materials (e.g. bio-based resins, wood pulp). Beyond just marketing terms and consumer preference, there also third-party organizations providing verification and certification for these 3D-printed packaging items. Toly Group, which produces 3D-printed high-end packaging for luxury cosmetics brands, enlists the services of several authorities in the sustainability space, including the ISO 14001 (environmental management system certification), CDP (Carbon Disclosure Project which compares the CO2 and CO2 equivalents of various entities), the ISCC (analyzes chain of custody of sustainable materials), and Ecovadis (corporate social responsibility including environmental issues).
Considering the profitability of the business case for companies to invest in sustainable packaging, one of the strongest drivers appears to be consumer behavior and purchasing decisions. In a survey of 550 consumers, 53 percent of participants stated that products with labels indicating "eco-friendly" packaging helped them define a product as sustainable — above labels such as pesticide-free or organic. Furthermore, according to consumer research from Nielsen, a reported 73 percent of millennial consumers are willing to pay more for sustainable products (and 66 percent of consumers overall ). With these figures, it becomes evident why businesses are readily investing in sustainable packaging. "Our clients are regularly asking us to re-design packaging to be more eco-friendly. This is where 3D printing comes in. It allows us to test prototypes with thinner or hollow parts or lighter weight materials and make sure that the package still reflects the premium quality of the product inside, "explained James A. Kingswell, Innovation Manager at Toly Group.
Benefits of 3D-Printed Packaging
A Michigan Technological University study revealed that  41 – 64 percent less energy was used to 3D print an item than to manufacture it overseas and ship it to the United States. Plus, even a small reduction in the amount of packaging material used can result in significant cost savings for companies. With 3D printing technology, companies can reduce the amount of plastics in packaging designs without interferring with product quality. Insights such as this are likely why we see organizations such as L'Oréal, UPS, and FedEx investing in in-house 3D printing facilities. As is the case with various 3D printing applications across industries, cost savings and reduction in production time are some of the primary benefits for using 3D printing to create packaging. Adding the sustainable aspect to packaging often contributes to the marketability when targeting certain consumers as well as helping companies achieve their corporate sustainability goals.
In addition to the environmental benefits of 3D-printed packaging, for companies, the design freedom and scalability offers companies the hedge of prototyping designs before committing to costly materials. This technology also enables brands to offer personalized packaging for customers — whether it's choosing from a set series of design options, or entirely custom design. For example, Marchesini is an Italian company founded in 1974 that produces a wide range of packaging for various industries, including pharmaceutical, cosmetic, and food packaging and it is one of the largest European customers of global AM leader Stratasys.
In its dedicated 3D printing facility, Marchesini has commissioned several FDM and PolyJet printers from Stratasys, including the five F270 systems, four Fortus 450mc, a large-scale Fortus 900mc as well as two PolyJet multi-material 3D printers. "Producing complex, customized parts with traditional manufacturing methods has proved extremely costly and time-consuming, which is no longer suited to the growing demands of today's packaging industry", explained Mirko Fortunati, Mechanical Workshops Coordinator at Marchesini Group. "Stratasys additive manufacturing has enabled us to overcome these issues and adopt a customized production model. Having this on-demand production capability enables our engineers to take advantage of the greater design freedom enabled by 3D printing, which has empowered Marchesini Group to achieve higher-quality results.", Fortunati continued.
Furthermore, decentralized manufacturing is a huge benefit, which we've witnessed demonstrated during the COVID-19 pandemic as the global supply chain was disrupted and shipping halted. In using 3D printing technologies, companies can move production sites swiftly as they are relying on digital files to be printed, not massive immobile factories. Digital files also enable on-demand 3D-printed packaging. For instance, it could be possible to print packaging based on near exact order quantity, thus reducing waste and the volume of packaging that ends up in a landfill. Additionally, time-sensitive sales opportunities such as cultural moments like the Olympics or Squid Game can benefit from targeted limited-batch 3D-printed packaging with the reduced risk of over-producing. 
Injection Molding & Hybrid 3D Printing Techniques
Of course, having only 3D printed packaging is not the only way forward for sustainable packaging. There are also many hybrid methods which have shown promise. For example, injection molding, which has existed since the 19th century, is a well-established traditional manufacturing method that is frequently used alongside 3D printing in innovative ways. Additionally, 3D printing is driving sustainability in that sector as injection molding benefits from the material science used with 3D technologies. The combination is useful as injection molding enables companies to design large volumes of parts, whereas 3D printing can be constrained to small to medium batches due to a combination of cost and materials. Though as the name suggests, injection requires a mold and creating one is quite an expensive endeavor, not  to mention significantly more time-consuming. Which is why instead of producing a traditional metal mold, a 3D-printed mold can be created using FDM, laser sintering, or stereolithography. In using these 3D printing technologies, costs are reduced substantially, and companies reduce the risk of delays in production. Design wise, 3D printing opens the possibility for more complex molds to be created, which opens up the possibilities for more optimized, sustainable pieces thanks to the combination of these two manufacturing methods.
Another way in which 3D printing hybridization can be used for more sustainable packaging is through the creation of specific tools. For example, leveraging ExOne's metal binder jetting technology, Swedish manufacturer Celwise AB uses detailed metal tooling to create renewable, and biodegradable food containers and packaging. In order to create this patented packaging from Celwise, there are three types of tools in each machine — forming, transferring, and pressing.  Celwise reports that this process offers more environmentally friendly products while reducing manufacturing costs by 50%. "Our patented technology delivers a recyclable, renewable, and biodegradable product that can be manufactured faster and more affordably than traditional technologies. Advanced manufacturing approaches, which rely on 3D-printed tooling from ExOne, are an important part of our process," explained David Pierce, Inventor and Co-Owner of Celwise.
This packaging production method from Celwise uses a molded fiber product as single-use plastic alternative, however this molded fiber product can only be made with additive manufacturing such as ExOne's binder jetting technology. The method is expected to continue growing in the marketplace as Celwise has already sold this eco-friendly packaging solution to international companies in the food and beverage, cosmetics, and electronics industries. This example shows how though sustainable, 3D-printed packaging is growing, the technology is also being used to make more sustainable packaging through indirect methods.
Material Science & Simulation Tools
One important consideration when talking about sustainable packaging is the materials used. Until recently, 3D printing has primarily relied on non-biodegradable materials such as plastics made from environmentally hazardous fossil fuels. However, innovations in plastic materials and new plastic alternatives are enabling waste to be printed into valuable products at a fraction of the cost. Biodegradable plastics made of natural materials such as maize or cane sugar, are used for food packaging, disposable cups, bag. Compostable and biodegradable materials help reduce the amount of waste that ends up in landfills and the level of plastic pollution in our oceans. Worth noting is that compostable packaging is more valuable in that unlike biodegradable packaging that disintegrate down to natural components, if properly disposed, compostable packaging can becomes nutrient for soil. Therefore, compostable materials also contribute to the better of the environment which is not always the case with biodegradable ones.
All plastic will eventually be broken down by microbes in the environment, creating CO2 and biomass, however, some plastics take thousands of years. Industry has been combating this slow breakdown cycle on several fronts with research into eco-friendly materials such as ocean-reclaimed plastics, bioplastic, and switching to compostable and biodegradable plastics. A recent material science achievement in 3D printing is Materialise's Bluesint PA12. This material, used for laser sintering, is a 100% recycled powder with mechanical properties similar to traditional PA 12 (also known as Nylon 12). Innovation in 3D printing has been a main driver of material science over the past few years, especially when it comes to sustainable materials, showing another way the technology is contributing to the development of sustainable packaging.
Coupled with material science, packaging service providers are able to use 3D computer simulations to test various packing designs and determine optimal materials. This is precisely the offering available from Dassault Systèmes, a company known for its 3DEXPERIENCE® which digitally integrates design, simulation, and manufacturing. Apart from just the 3D printing machines that support the fast and efficient manufacture of eco-friendly packaging, the speedy turnover of new packaging designs for existing products is also aided by software. Using advanced 3D modeling, manufacturers can optimize packaging designs before products ever hit the production floor, with technical consideration given to which material will perform best with which design. "If new package designs can be simulated before any samples are made, bottle and preform design iterations happen more quickly and cheaply, speeding up the entire design chain and resulting in quicker time to market ", Sumit Mukherjee, Chief Technology Officer at Plastic Technologies Inc., one of Dassault Systèmes global customers.
Drawbacks of 3D Printing
As part count increases, traditional manufacturing technologies become much more economical when compared to 3D printing solutions available. "We have conducted extensive studies that show, for volume production, injection molding is still vastly superior to 3D printing from a sustainability perspective. This is mainly because injection molding can produce thousands of pieces per hour compared to the multi-hour builds typical of 3D printing," explains Olaf Zahra, Chief Officer Technology & Sustainability at Toly Group. "Also there are many more sustainable options in terms of materials for injection molding than 3D printing. Having said this, 3D printing is effective, economically and environmentally, where lower volumes are required. The threshold at the moment is somewhere between 10,000 and 15,000 components. The balance will shift in favor of additive manufacturing when prints speed up and bio-based and biodegradable materials become available."
While biodegradable materials and the like are heralded as products for a sustainable future, these materials introduce other problems. This new assortment of bioplastics cannot be easily distinguished from traditional petroleum-based plastic. As a result, these new plastics often end up being mixed in for recycling by consumers, either in the plastic recycling collection or in the organic waste container. This corrupts both processes for plastic and composting introducing a new challenge to be solved on the path to sustainability.
The Sustainable Path Forward
In the marketplace, consumers will continue to expect sustainable products and businesses will have to continue to improve their offering to meet consumer buying preferences. On the consumer side, according to a 2021 Deloitte UK survey, 22 percent of consumers lack interest in buying sustainable products (15 percent said they did not have enough information), and 16 percent said these sustainable products were too expensive. As 3D printing technology continues to advance and drive the cost of production down in the future, another part of the business battle will be to inform consumers. This could require working with trusted sustainable certification organizations to provide accurate product labeling (i.e. eco-friendly, biodegradable, etc.) as well as succinctly explaining why the effort is worthwhile for the consumer. In the pursuit of eliminating single-use plastic, we will continue to see material science driving innovation in this space. With companies aiming for production efficiencies and cost-savings, 3D printing technologies are able to deliver on the promise of sustainability via optimized material selection, digitally decentralized manufacturing, and scalability.
What are your thoughts on sustainable packaging? Let us know in a comment below or on our Linkedin,  Facebook, and  Twitter pages! Don't forget to sign up for our free weekly newsletter here, the latest 3D printing news straight to your inbox! You can also find all our videos on our  YouTube channel.
Cover Photo Credit: Mali Maeder / Pexels